Donald Sherbeyn is no stranger to the Hardscape Hero program. This project marks his second Hardscape Hero win of 2021, putting his grand total of Hardscape Hero of the Month wins at five. He was also the first-ever Hardscape Hero of the Year winner back in 2016.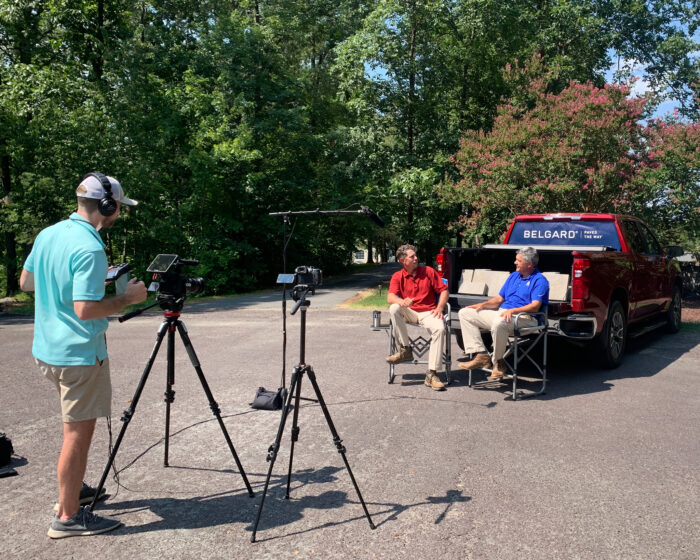 This winning project proved to be a hard-earned victory. From the start, Donald and his team faced challenges with not only the permit process and county requirements but also the high grade of the yard itself. Before Donald could begin the project, almost 40 loads of imported topsoil were removed so the grades would line up.
The yard features 27 feet of elevation change in the 80 feet from the water to the steps of the house. When finished, Donald and his team installed eight walls, more than 50 steps, three different patio areas, and six landings.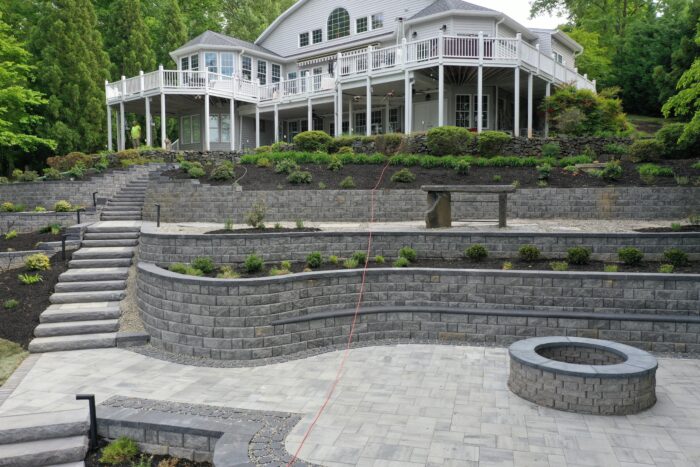 A true perfectionist, Donald explains, "The team did an amazing job working through details and doing a lot of math to ensure it was perfect—or at least as close as humanly possible."
When asked about dealing with drainage on such a steep property, Donald said, "As always, drainage is everything. Work with nature and understand that on the day she gets mad, the design needs to be such that she can blow or push past without causing damage."
Although a sloping yard is more difficult to work with, Donald says he loves the challenge. While flat projects are much easier, he finds that they do not offer as many opportunities to create separate spaces and views.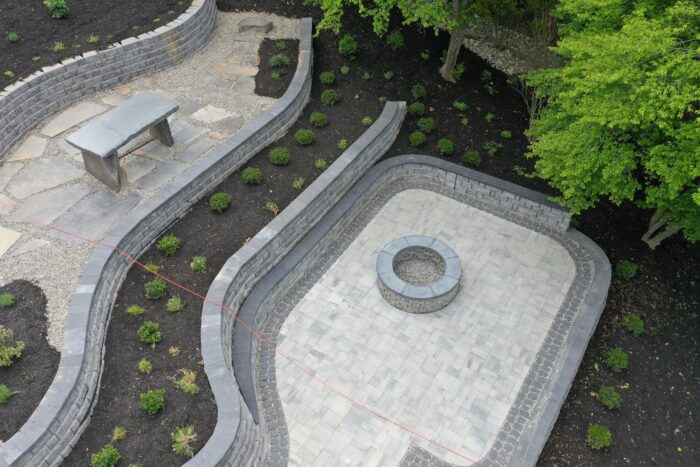 When pressed about his favorite element of this project, Donald proudly recalls the reclaimed granite steps: "The old steps were salvaged and repurposed, and we even had enough to create a large outdoor table, which we rounded and polished. Not only did this add another element to the project, it also created additional useable space at very little cost to the owner."
Approximately 40,000 lbs. of existing stone were reclaimed and repurposed in this project. Nothing went to waste here. While an estimated 6.8 million lbs. (you read that right) of material were moved in the process, zero sediment loss was reported during construction. The finishing touch was an elaborate landscape design featuring over 400 plants and 80 yards of mulch.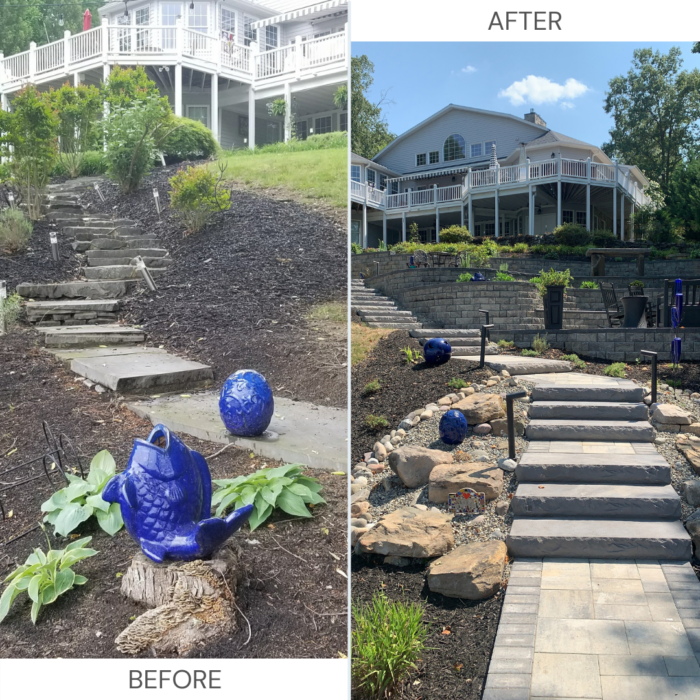 Space during this project was restricted, and Donald could only have 16 pallets of new material and 20 tons of new gravel on hand at a time. That meant timing of deliveries and working hand-in-hand with partners was important. Donald explains, "Even during COVID-19, Belgard and my dealer, AB Kearns, were able to get every pallet of material on time. As a result, we had no downtime. Even accommodating on-the-spot additional changes I would make as I saw things to ensure the overall feel and finish of this job was perfect."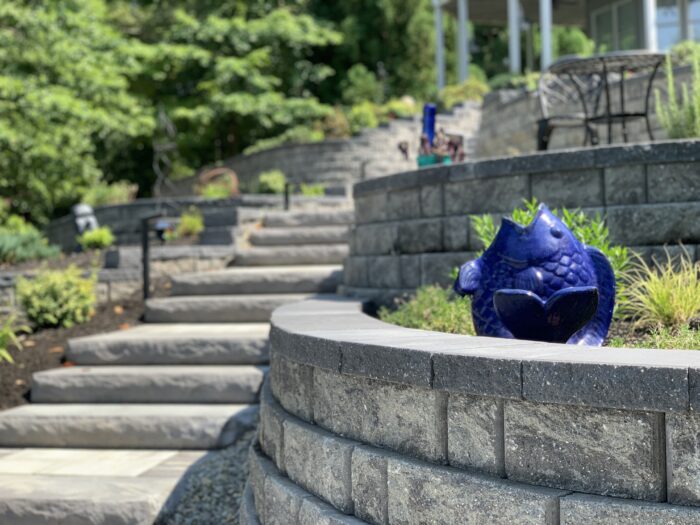 During the COVID-19 pandemic in the past year, Donald has noticed one trend that has stayed consistent. Homeowners are looking to reclaim outdoor space to be with the ones they love.
Donald reflects, "Regardless of this being on a steep, sloping hill or in a flat backyard, the idea seems to remain the same: 'Let's create an oasis that we can enjoy and a place we can make memories with our families, regardless of what might be going on in the rest of the world.' COVID has shown many of the things we do every day are taken for granted and, when it feels like the world is spinning out of control, I think people really just want to have a place to get away from it that's safe for them and their families."
This winning project was completed using the following products:
Highland Fire Pit

Landscape Step

Check out all of Donald Sherbeyn's Hardscape Hero winning projects:
If you would like to be considered for a HARDSCAPE HERO award, submit your project here.
Follow us on Facebook and Instagram to see more beautiful photos from HARDSCAPE HERO winners.