Getting a job done on time, on plan, and on budget are all key to the success of a project, but your relationship with your client will also play a major role in a successful build. It's important to establish trust and transparency before the project even kicks off.
The technical terms that are a routine part of the job for you can sound like a different language to someone unfamiliar with building, so take the time to explain each step and encourage questions along the way. Keeping an open dialogue as you navigate through the project might save time and money by clearing up potential misunderstandings.
Here are a few set standards to follow for successful client relationships as you continue to build your business:
Price Fairly and Honestly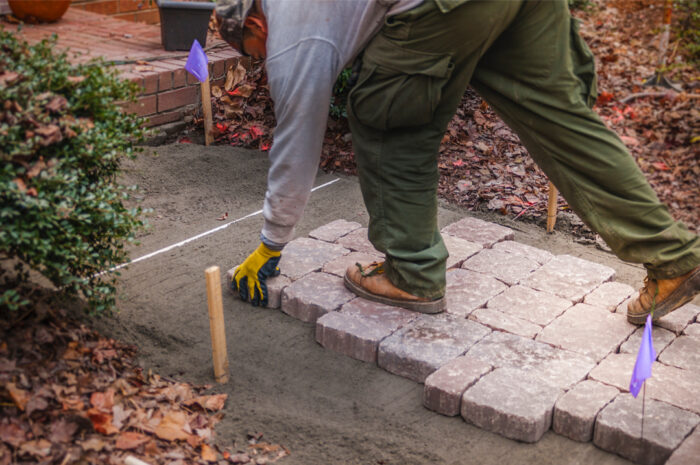 Establish an ongoing pricing strategy for your business to ensure that your project estimates are fair, accurate, and consistent. A steady pricing structure will protect your profit margin while promoting trust and transparency with both new and existing customers – and will also save you time in preparing estimates.
Keep in mind that pricing – now more than ever – is a bit of a moving target, so closely follow costing trends in order to forecast material costs and prevent an unwelcome estimate increase.
Tackle Issues Head-On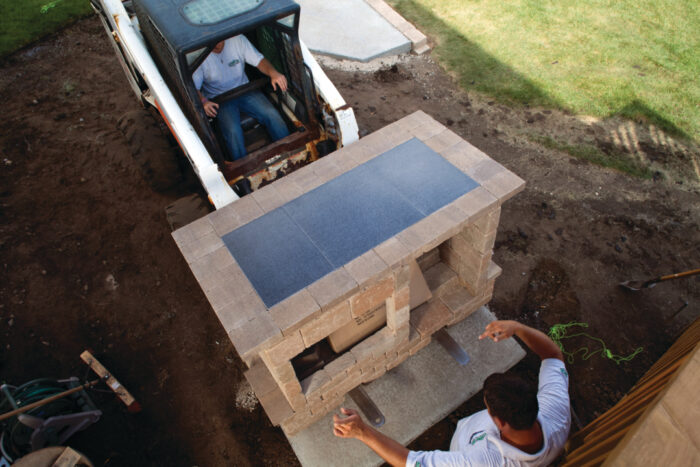 Even the tightest job plan can hit unforeseen snags – everything from labor shortages to materials cost increases – but you're not helping yourself or your customer if you try to sweep issues under the rug. Communicate clearly and quickly when a project takes an unexpected turn – your clients will appreciate your honesty, and having them involved in solving the problem just might save time and money for both of you.
Ask For (And Accept!) Input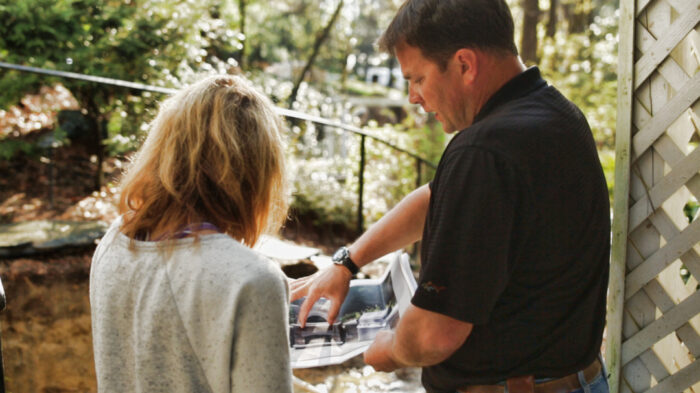 Let your client know that you're actively listening to their input, opinions, and feedback at all stages of the project, from the initial meeting to the final walkthrough. They'll obviously have a voice in the initial design, but you can strengthen your relationship by promptly reacting to input throughout the build. Whether that's making a slight change to the design where practical, or simply explaining why a requested change isn't recommended, your client will appreciate having their feedback considered.
When Darrell Rogers, July Hardscape Hero winner, is getting started on a new project he likes to give clients his undivided attention. "I don't like to take notes while I'm talking to the client, because I feel like I might miss something that they're trying to convey to me in words so that's obviously the first and foremost." Next, he can tackle site conditions and challenges with their wants and needs in mind.
Get on Board, Online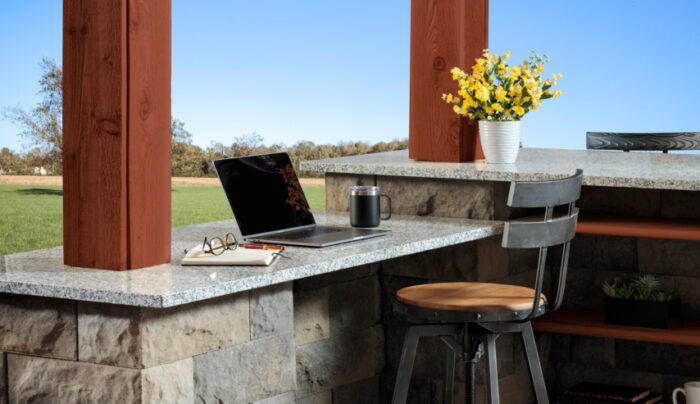 Whether a business owner sets out to be transparent or not, online business review services like Yelp, Angi (formerly Angie's List), Thumbtack, and the reviews features of Google and Facebook have left contractors nowhere to hide from a poor reputation. In fact, savvy business owners will harness the power of these sites for a free business boost by responding promptly and publicly (and, of course, politely and professionally) to customer reviews.
Google not only hosts customer reviews, their free My Business account gives owners an entire suite of tools to manage their online presence. Access basics like contact info and hours, analytics stats like views and engagement, and have your business listing appear on Google Maps and (importantly!) in local search engine results.
Just as Belgard reps will always be open and transparent with our network of contractors, we encourage you to be just as straightforward with your customers. Playing open cards with your clients might give you pause, but in the long run, it's best for everyone involved – including your bottom line.