Darrell Rogers is a problem solver. A good thing, as his role at Virginia-based Ed's Landscaping sometimes requires him to solve a puzzle before a project ever kicks off.
A recent job had Rogers designing a pool around a number of design challenges like utility easements and setback requirements – and of course client requests. "The biggest challenge on this job was space" he says. "The code requires a pool be at least ten feet away from the house foundation. And then with the width of the pool, having enough entertainment space, and an 8-foot utility easement, we had to squeeze everything in."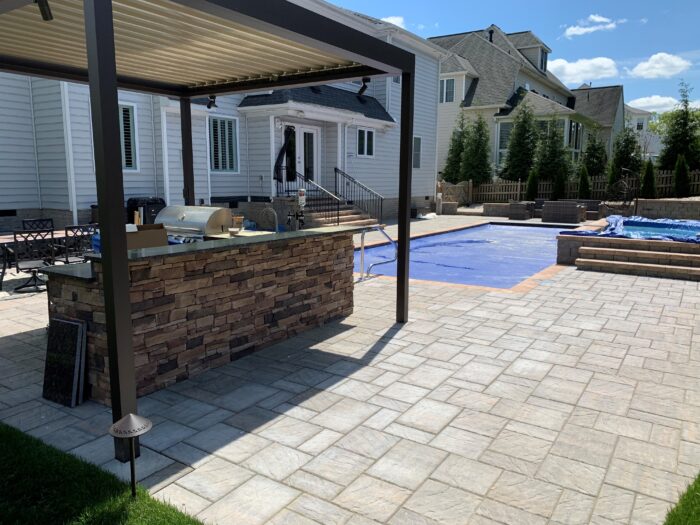 But luckily, Rogers prides himself on his ability to address any challenges to come up with a design that captures his clients' vision while making the best use of their space. "I take a look at the site conditions and see what challenges we may have to overcome," he says, acknowledging that "there are certain things" – like easements – "that you can't do anything about."
Rogers solved the puzzle, incorporating all of the regulations while also making sure his clients got their entire wish list – which in this case included a tanning ledge that necessitated moving the entire footprint of the pool. "We originally wanted the center of the pool to be lined up with the center of the doorway" says Rogers, "but because of the lot angle, we had to shift slightly off-center. The client wanted to do that rather than downsize the tanning ledge."
That tanning ledge, an element that's become a popular design choice of late, ended up being Rogers' favorite feature of the project. Another trend he sees on the rise is the waterwall, "a freestanding wall with lighted waterfalls that project water out into the swimming pool." But whatever elements a client chooses to incorporate, Rogers is committed to making it happen.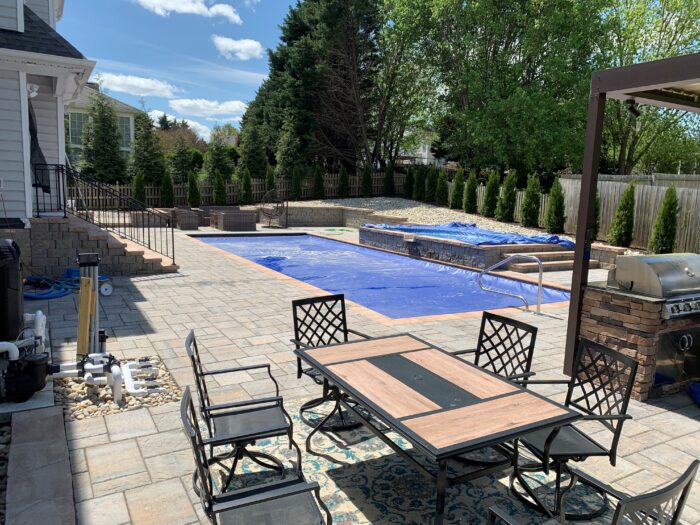 Belgard is also committed to bringing client ideas to life, with a wide range of pavers, kits and accessories to give homeowners the exact look they're after. Rogers' favorite Belgard collection is Highland Stone, which he likes for "the different sizes of block and the different color options." Highland Stone is a go-to choice for many of his builds because "it gives a really nice look, and it stands out and makes the project really shine."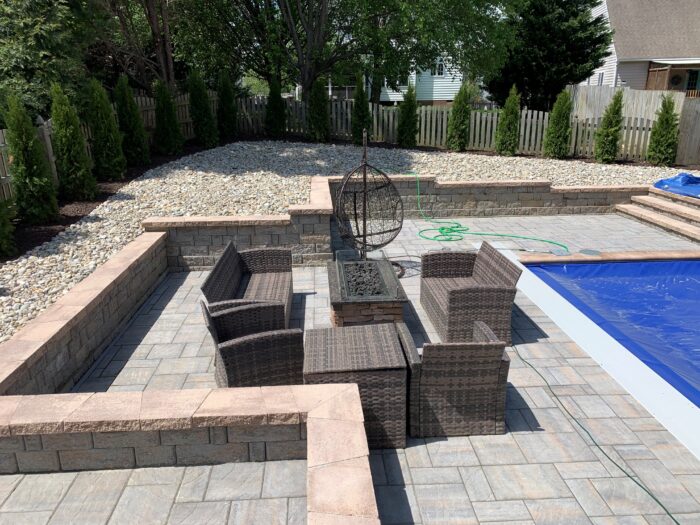 Seeing a project – and a client – shine at the end of a build is the best part of the job for Rogers. "I like taking a blank slate and then turning it into something that people enjoy for years to come," especially when that blank slate presents a puzzle for this problem-solver to tackle.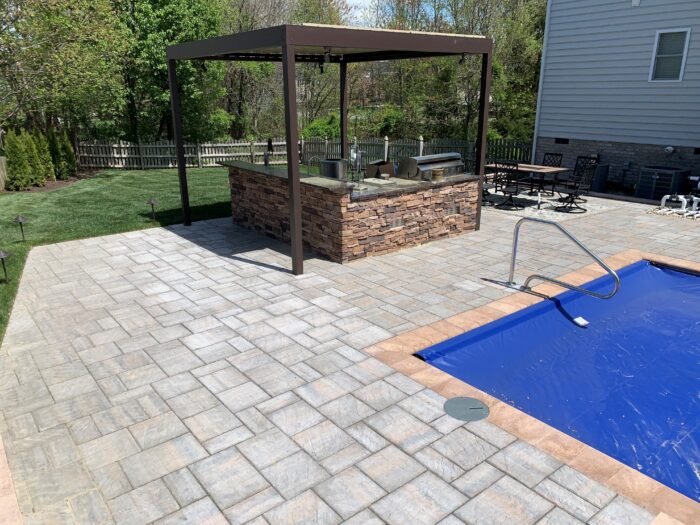 Want to be a Belgard HARDSCAPE HERO? Submit your project here.
Follow us on Facebook and Instagram to see more beautiful photos from HARDSCAPE HERO winners.