January's winning HARDSCAPE HERO project is a testament to collaboration and the value of planning and creativity. What started as a simple backyard patio grew into a wraparound walkway and custom driveway, thanks in part to 3D renderings created with the Eagle Bay Design Studio.
The story begins with two brothers building houses next to one another in a new subdivision. After completing a patio project for one brother, Lonny Arter of Denison Landscaping was recommended to install the winning project.
"The homeowner's brother loved what we did for his outdoor living space. It was super fun to install two projects next to one another. We wanted to make sure that they answered both homeowner's needs, but had their own features and styles," Arter says.
With both projects, Arter's team was tasked not only with designing the patio but planning the landscaping, lighting, and tree placement. "We work with a lot of builders and sometimes people don't realize all we can do. We focus on creating holistic and comprehensive spaces that combine function and beauty," says Arter.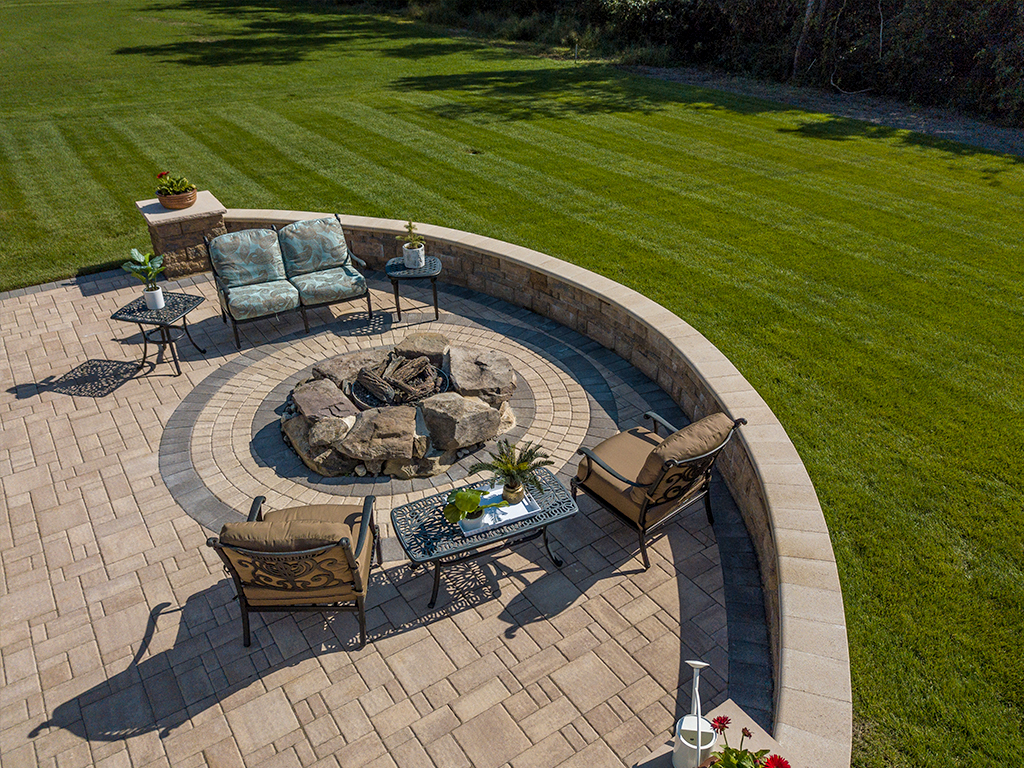 The homeowners originally requested just a patio in the backyard, but as Arter consulted with the Eagle Bay Design Studio, the project began to take on a different form. "We knew from the start that we needed to make the space different from his brother's. When we brought Cole from the Eagle Bay Design Studio in to help with the design, he suggested the walk-around patio and driveway. The homeowners loved it," Arter explains.
No project comes without difficulty, however. Arter and his team faced a unique set of challenges on the winning project. "The firepit was a little tough because we'd never done a natural installation like that before. The boulders really set it apart from the other project, but it took a lot of precise measurement to place it perfectly," he says.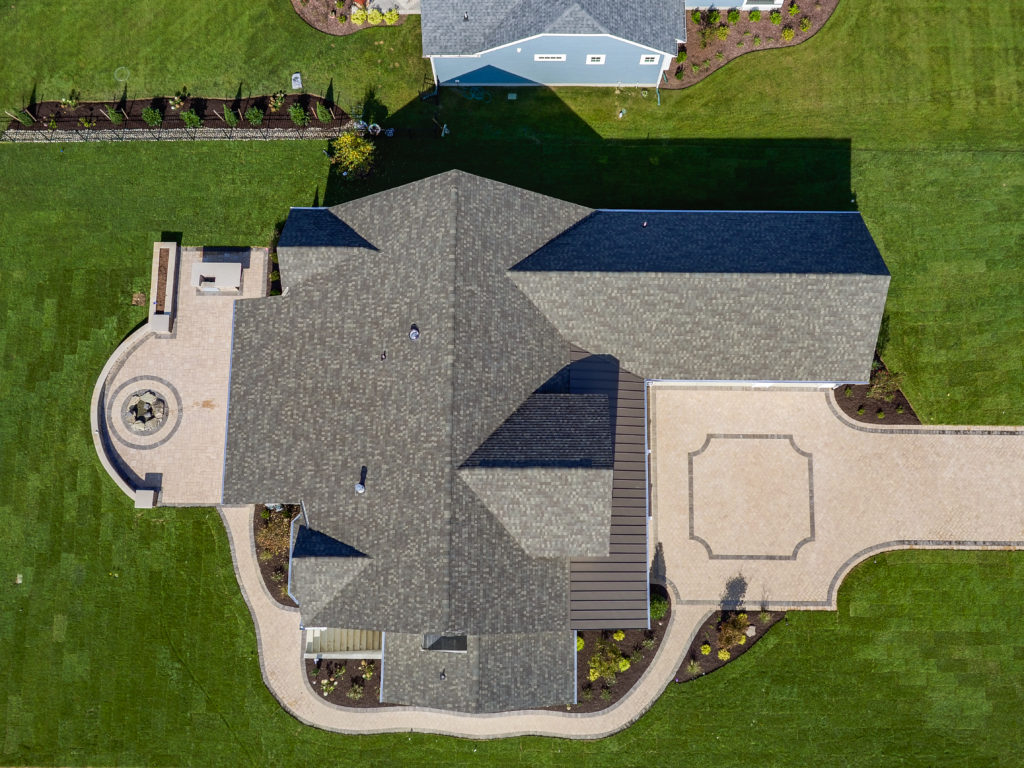 The team also had to work within a tight timeline, pacing the installation with the completion of the house. "We coordinated very closely with the builders. Logistically, it was challenging, but we wanted the outdoor living space and landscape to be completed by the time the homeowners took occupancy," Arter says.
Arter says he starts every project with a conceptual vision and builds from there. "I love to see projects come together and evolve. This project was fun because of how much it changed and the fact that the homeowners were so open to our design suggestions," he says.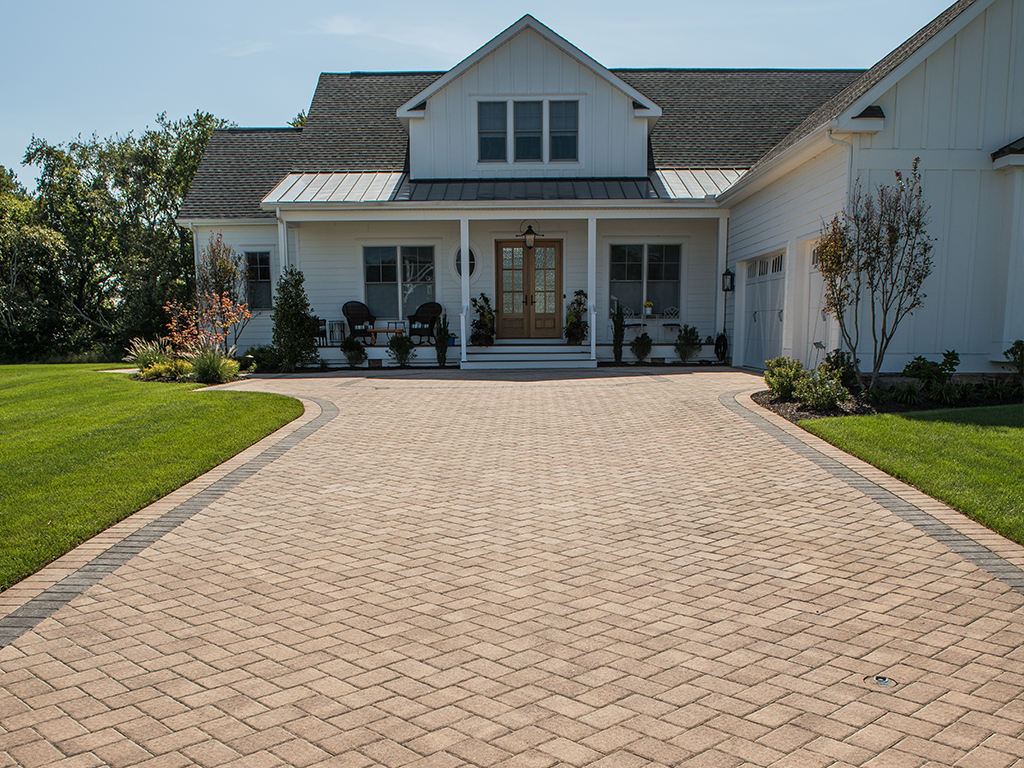 Collaboration can be key when completing a hardscape project. The team at Eagle Bay is always excited to help contractors and homeowners with new projects and the Eagle Bay Design Studio is the perfect way to visualize your ideas before installation.
This winning project was completed using CottageStone Textured, GrandCay Textured, and Dublin Freestanding.
Want to be a HARDSCAPE HERO? Submit your project here. Follow us on Facebook and Instagram to see more beautiful photos from winning HARDSCAPE HERO jobs.