It's not every day that you're asked to complete an 8,000-square-foot job for a Major League Baseball player. September's HARDSCAPE HERO winner Jesse Dunlap of DSD Landscaping, Inc. was asked to do exactly that, and he knocked it out of the park.
"I love building relationships with clients," says Dunlap. This project was no different. "We were brought in by the pool company to put in a patio around the pool. We put a plan together for that, and it led to the driveway installation and extending the pool deck a bit. They loved it."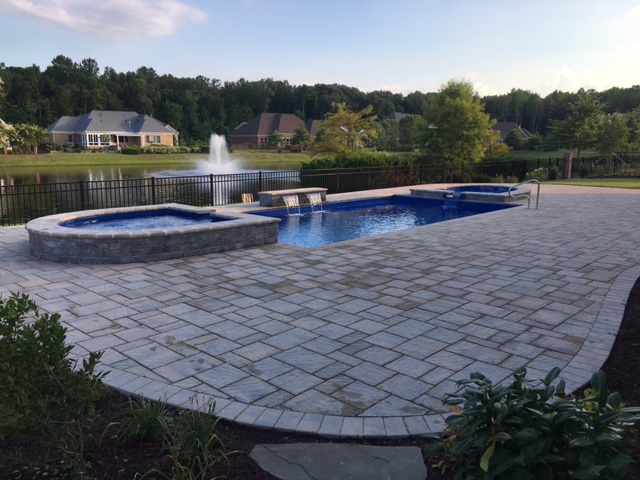 Dunlap says his team focused on the client's needs and used those ideas as the base to design the perfect patio. "I love seeing people's reactions when they see the finished project," he adds.
Along with the winning patio project and driveway installation, the house itself was also under construction while the patio was being installed. "The trickiest part of this job was working with the other crews," explains Dunlap. "There were crews doing electrical on the house, painting, and building the back porch. We all had to work together to make sure we weren't stepping on one another's toes."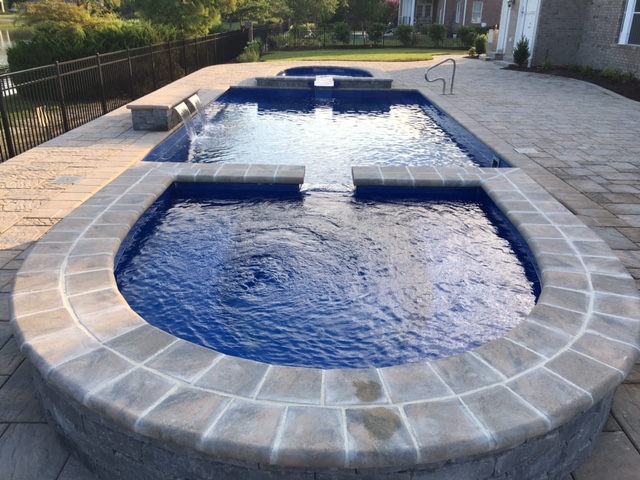 Besides having to negotiate an active construction zone, dealing with the fiberglass pool and spas also presented a challenge. "Fiberglass tends to warp slightly when transported. So when we added the CopingStone, we had to custom cut and work it around the pool and spa for it to be a seamless fit," he says.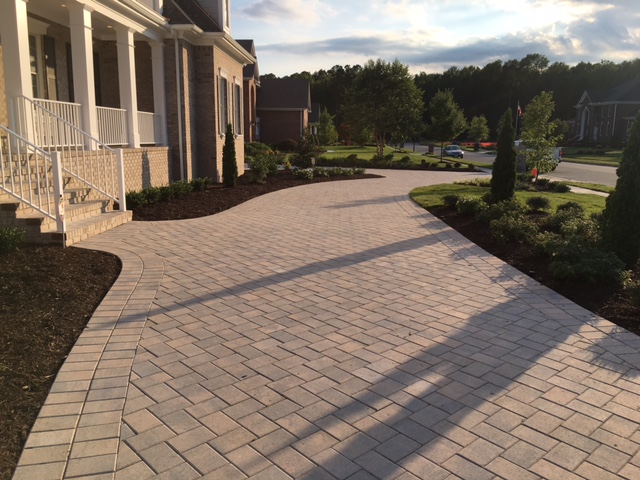 The scale of the project was also a huge consideration while planning and executing. "The driveway is a long and wide horseshoe shape, the pool deck is large, and we had to install a retaining wall to level the pool. Overall, this was a very big job," says Dunlap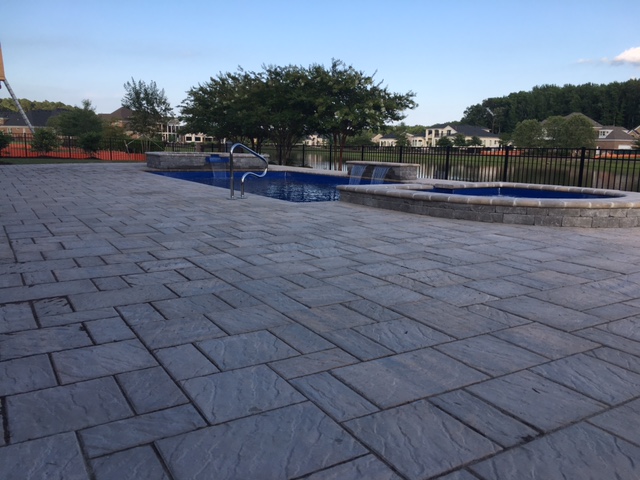 The homeowner also chose custom colors for a lot of the project, including CottageStone and Chatham Natural, both in Blue Ridge color. Coordinating the custom colors meant extra work for Dunlap's team, but they pulled it off, creating an awesome final product.
This project was completed using CottageStone, Chatham Natural, Aspen Stone Free Standing Wall, and CopingStone.
Want to be our next HARDSCAPE HERO? Submit your project today.