Sometimes the best way to complete a patio project is to help a long-time customer realize the value of an outdoor living space. October's HARDSCAPE HERO winner, Eric Ellington of Glen Allen Grounds Management, LLC, did just that. Eric, who is the vice president of the company, has been in the hardscaping industry for a decade.
Eric installed the winning project in the backyard of one of his longtime clients. "We've been managing their yard for a while and talking about installing a patio for years. I've put together a couple of designs for them, and they decided to pull the trigger a couple months ago," he says.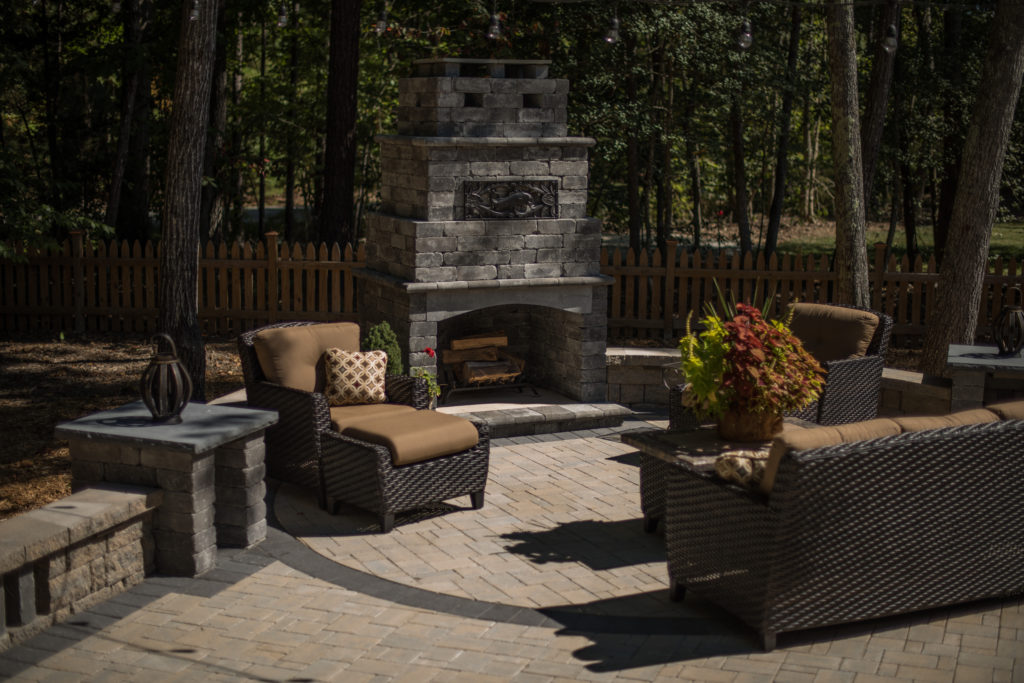 What started as a small project evolved into a comprehensive outdoor living space complete with a large hosting area and an outdoor fireplace. Ellington says the team at Glen Allen Grounds Management focuses on providing high-quality, thorough craftsmanship. "Our team has a good understanding of what it takes to do things the right way. We want to make sure we get our installations right the first time so we set our clients up for years of success," he says.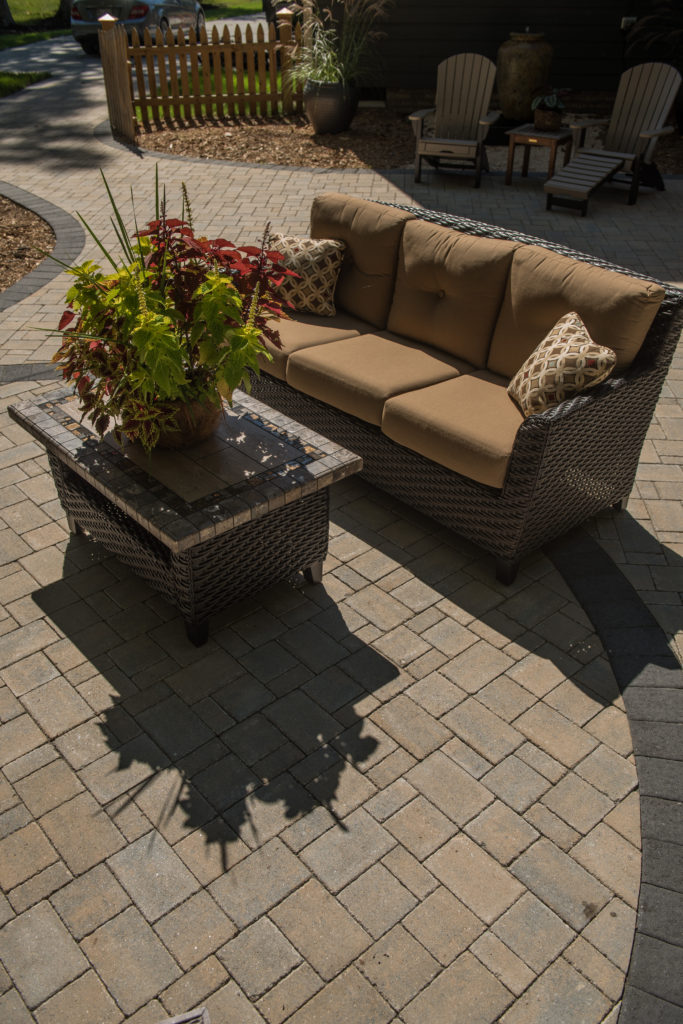 He explains that this project was no different. "When we started digging the footers for the walls, we ran into some significant water issues. To fix them, we dug deeper and back filled with 57 stone. Then, rather than rushing into the installation, we waited a few days and checked for water build up. We wanted to be 100 percent sure that the footers would hold the way we wanted them to," explains Ellington.
After the footers were installed, Ellington's team began installing the patio itself, including building a base for the Dublin Traditional Fireplace from the ground up. "We had to make sure the base was perfectly level with the patio and the pillars before we could build the fireplace. It took a long time to get all the columns level," Ellington says.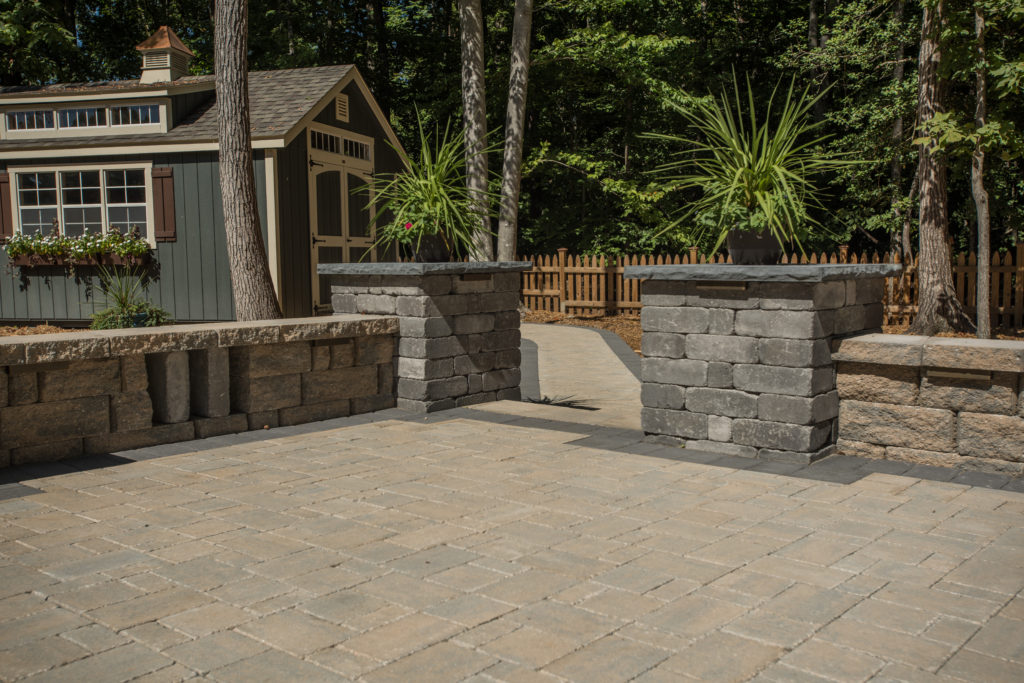 Beyond taking the time to make sure everything is done right the first time, Ellington says he always tries to work a little design flair into a project to surprise the homeowner and add a finishing touch. "I added the little windows into the wall just to break up the wall and add a custom detail. The homeowners loved it," he says.
Ellington's philosophy is simple: spend the time to do the job right so everyone walks away satisfied. "We spend a lot of time helping the buyer understand the process and the products. Then we work with them to plan the space and explain the install process. Once we get started, we send daily text updates to show the progress we're making and keep them in the loop," he says.
This project was completed using Dublin Freestanding Wall, Highland Stone Freestanding Wall, Dublin Traditional Fireplace, KingsLand Antiqued, and CottageStone Chamfered.
Want to be our next HARDSCAPE HERO? Submit your project today.