The crew at Outdoor Visions by Jeff Gray knew that it was going to be a good year after founder Jeff Gray was named 2017 Eagle Bay HARDSCAPE HERO of the Year. In fact, this July they clinched their second HARDSCAPE HERO title. "It was a great honor to be recognized as HARDSCAPE HERO of the Year. The prizes were great but, more importantly, my crew has this new sense of pride and love seeing the award in the office. I've worked with most of them for almost a decade and it's a great feeling to see their efforts rewarded," says Gray.
Outdoor Visions is known for completing some amazing projects, both in size and scope, and their winning project was no exception. "I think what separates us is our ability to do everything. We'll install pools, run gas lines for outdoor kitchens, lighting, and whatever else we need to make sure the project meets our standards," Gray explains.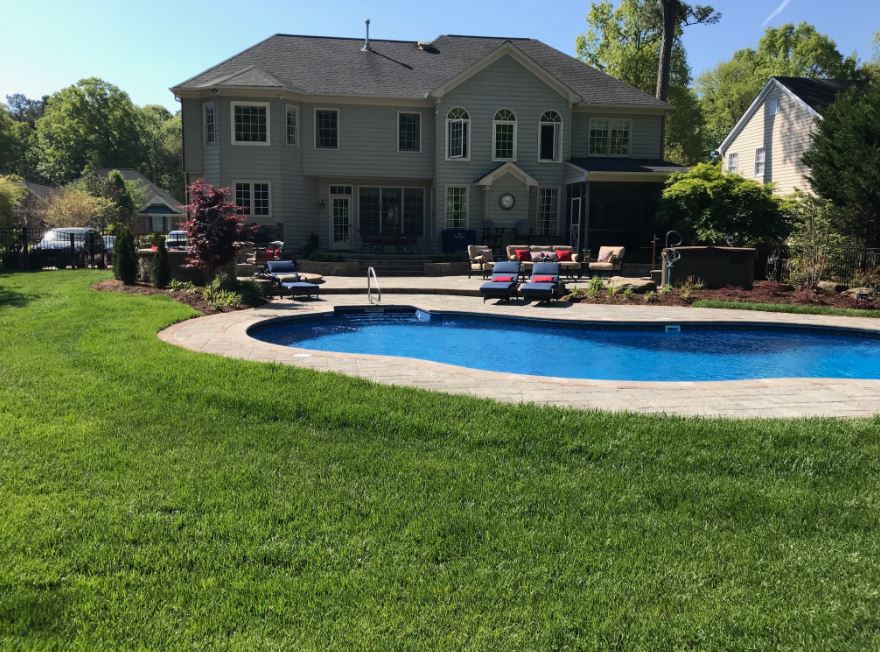 Every project presents different challenges, though, and Gray and his crew had to work around their first vinyl pool installation. There were some tricky drainage issues to sort out to make this one a success. "We had to work with the pool company to make sure the installation was done right. It was crucial because otherwise our designs to combat the drainage issues wouldn't work," he says. "We also knew we had to find a way to illuminate the yard without using harsh overhead lights," Gray adds. Their solution was core-drilling the Eagle Bay pavers and installing custom lighting features in the pool.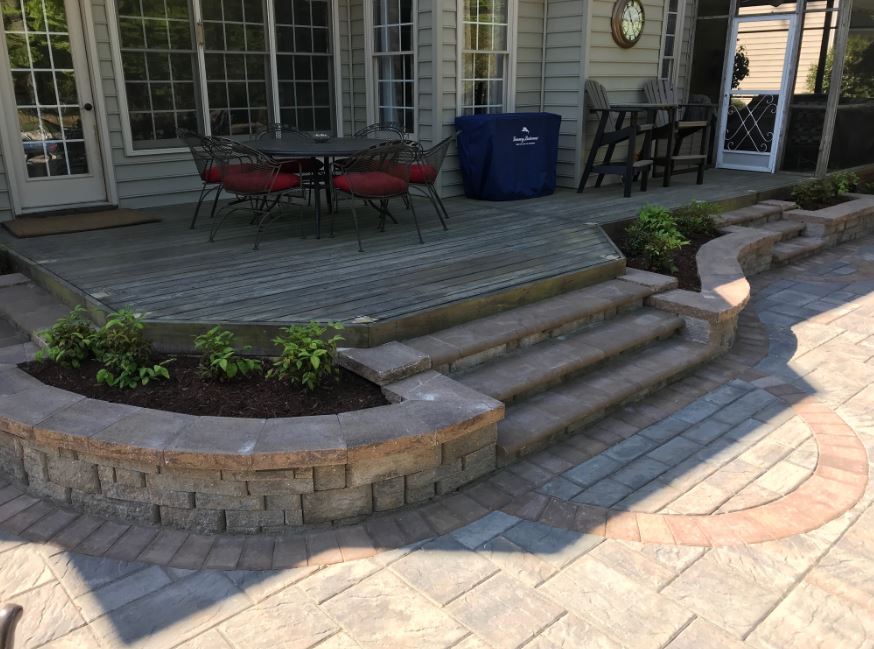 "The grades in the backyard didn't allow for drainage, so we installed the patio on an elevated surface to improve stormwater management," Grays explains. The elevated installation quickly became the trickiest part of the project. "We had to account for the height of the pool and the existing deck while still promoting drainage. Everything was a tight fit, but we installed custom stairs by the house and integrated step-downs to allow us to meet our drainage needs while still letting the space flow," Gray says.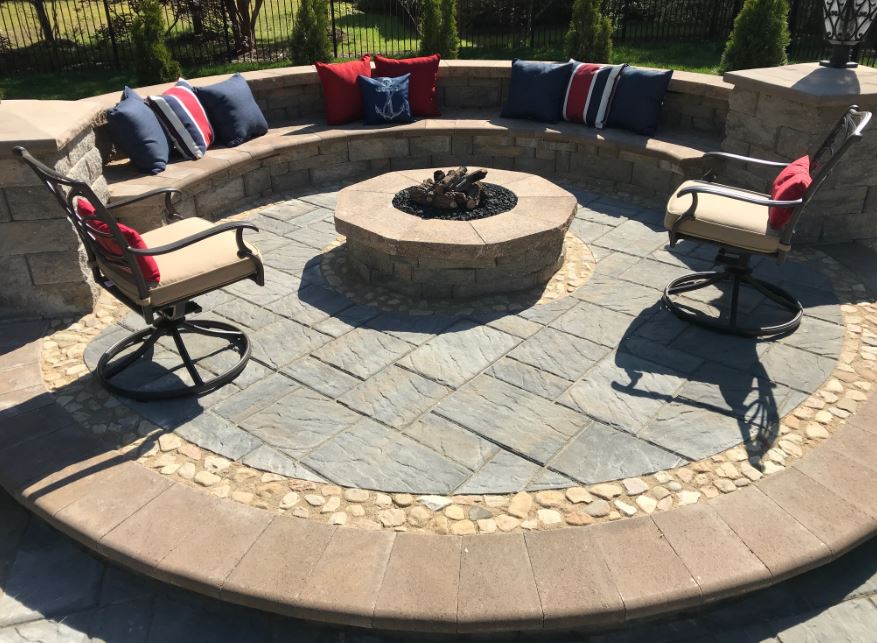 The team at Outdoor Visions by Jeff Gray also had to make some last-minute design changes to accommodate a new request from the homeowner. "They'd seen a recent fire pit seating area we'd done and decided to add it to their design," says Gray. His team tackled the request by installing an integrated seating area/wall and custom-fitting natural round stone to give the space even more visual appeal.
"This was a fun project to complete because it was hard for the homeowner to visualize the final product with all the grades and integrated features. Once they saw it coming together, though, they were blown away," he says.
The winning project was completed using Chatham Stone, Cottagestone, Highland Stone Freestanding, Aspen Fire Pit, and Copingstone.
Want to be a HARDSCAPE HERO? Submit your project here. Follow us on Facebook and Instagram to see more beautiful photos from winning HARDSCAPE HERO jobs.