Professional design can make all the difference when planning an outdoor living space. When Andrew Cutright and his team at Greensward LLC were challenged on their newest project due to the tight space available for installation and material delivery, they knew exactly how to proceed.
"We specialize in complete outdoor living spaces. We can plan and execute on projects ourselves no matter the size," Cutright says. He earned a master's degree in landscape architecture, and he brings stormwater management and design expertise to every project.
Their winning project challenged Cutright to use his design skills to develop creative, functional solutions. "The project is in a planned community, so everyone is pretty close together, and the yard itself had a limited amount of space. There was a pre-existing shed, and the homeowner wanted to keep some green space," he says.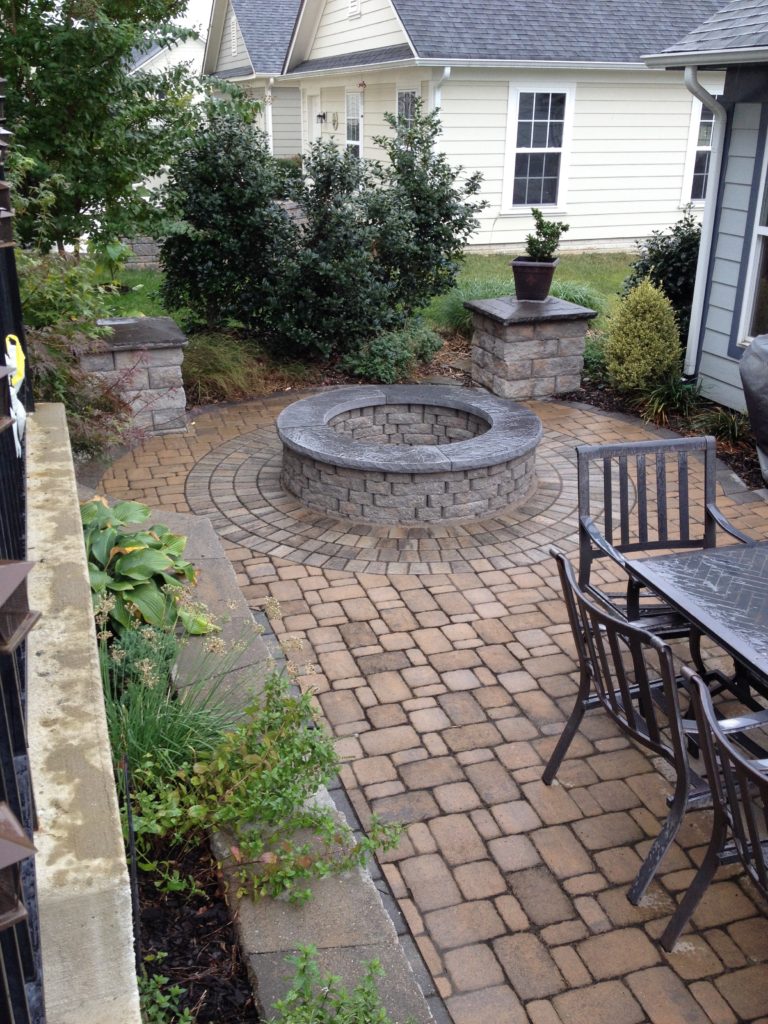 Form had to meet function for this project to work. "The homeowners wanted a place to host dinner parties with a grilling area and a fire pit. To make all that work, we had to get creative. We used columns to stretch the space vertically and help screen the patio from the neighbors, and we built a special nook for the grill," he explains.
The attention to detail really elevated the winning project. Cutright knew using a larger paver would make the patio feel small. "We chose Kingsland Traditional and Circle Stone because of their size. The smaller pavers make the patio fit the space more proportionally and add detail," Cutright says.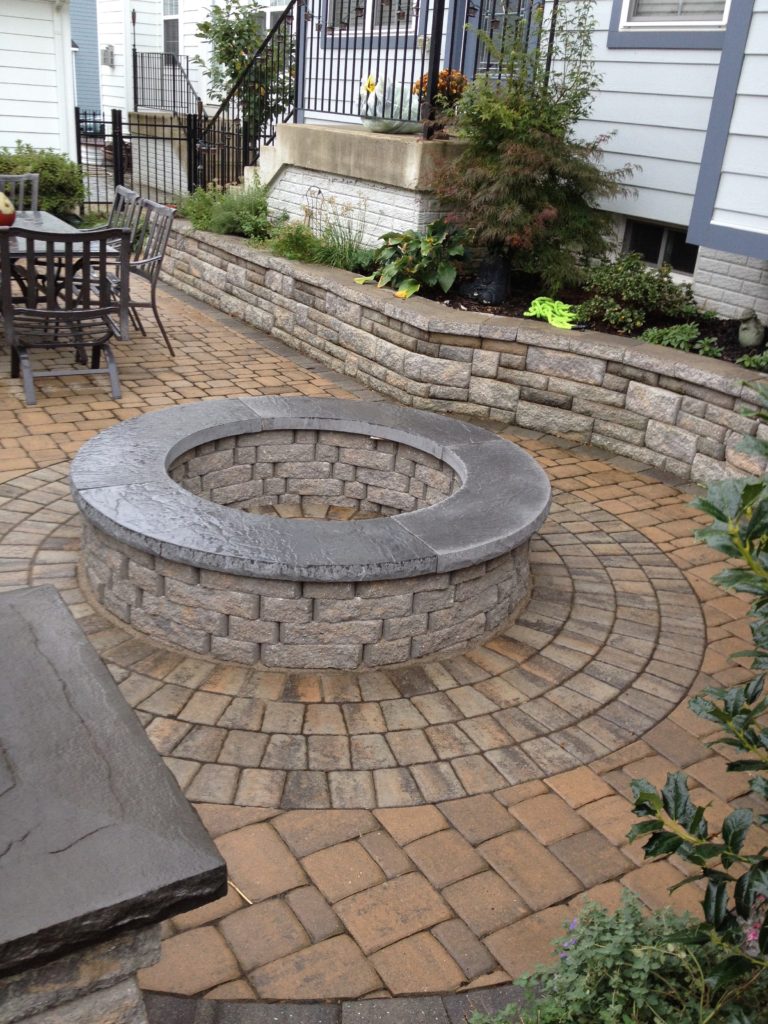 The fire pit area also required a careful eye. "It's a tight space, and both the wall and patio curve near the fire pit. So we had to make sure all the concentric circles lined up so the entire fire pit area didn't look off-kilter," he explains.
Cutright's crew also faced challenges with getting materials in and out of the job site. Because the house was so close to the neighbors, the crew had to work carefully to move materials efficiently and safely. "We wanted to make sure we were being courteous to our client's neighbors and not causing any damage. It took a little more time, but doing it the right way was important to us," Cutright says.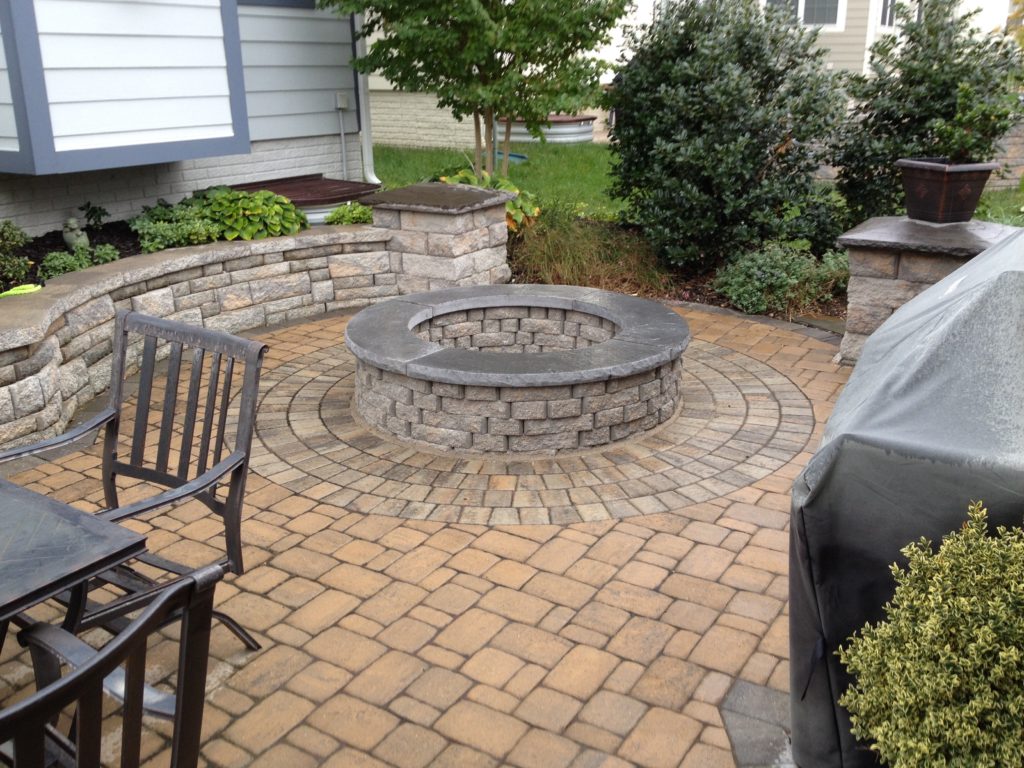 Both the homeowners and Cutright were amazed by the final product. "I was happy to see that we were able to make all of the elements flow in such a tight space. The clients were amazed; they had a hard time visualizing the project in the planning stages. There was a real 'wow' moment when they saw the finished patio," says Cutright.
The winning project was completed using Kingsland Traditional, Cottage Stone, Circle Stone, Highland Fire Pit, and Highland Stone Freestanding.
Want to be a HARDSCAPE HERO? Submit your project here. Follow us on Facebook and Instagram to see more beautiful photos from winning HARDSCAPE HERO jobs.