Congratulations to September's Hardscape Hero, Shane Vent of Vent's Landscaping. We recently spoke to Shane, who has 22 years of experience in hardscaping. Shane specializes in hardscapes but says that Vent's Landscaping also has tons of expertise in excavation and green scaping. When possible, Shane prefers to design packages for his clients that can include patios, landscaping and design to create functional and beautiful outdoor living spaces.
Shane's winning project was a challenge because the area directly surrounding his project was a crowded, tiered section of land. Shane had to negotiate changes in elevation, old trees, existing landscaping and neighbor's houses while designing and installing his client's new patio. "Access was a huge challenge, building the patio was no problem. Getting the equipment in and out was tough. We wanted to make sure that no one got hurt and we didn't do any damage to the existing landscape."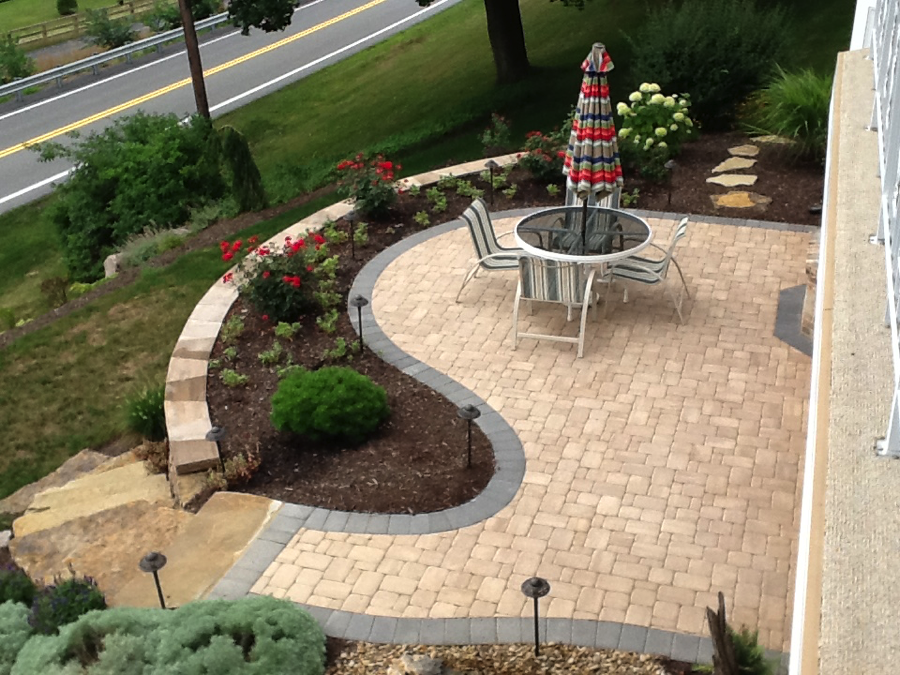 Shane says, "I like to be able to take a product and do something that no one else can. I like designing entire packages to make the whole space work, the challenge of putting it all together." The winning project let Shane do what he does best, as it evolved from a simple installation of a retaining wall to a larger installation. "The customer called originally about installing the lower retaining wall. The land had already been tiered. They told me that they didn't want it to be 'all walls and pavers'."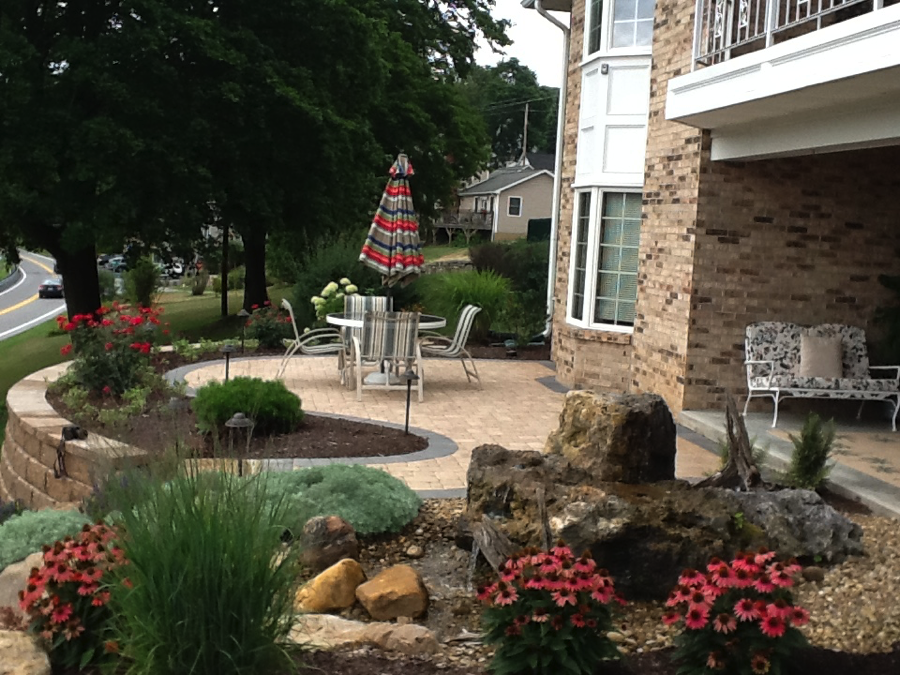 After some discussions and planning, Shane was able to convince the customers to let him turn the entire outdoor space into a beautiful and functional area. Part of the reason the project was so successful may have been Shane's approach to design. "I'm a piece of paper guy. I'm learning 3D design, but right now I draw the projects out on paper and pencil in colors to show the client my vision. In person, I'll bring plants and pavers. I put a lot of time into communication and mocking up the project to show the customer what I'm thinking."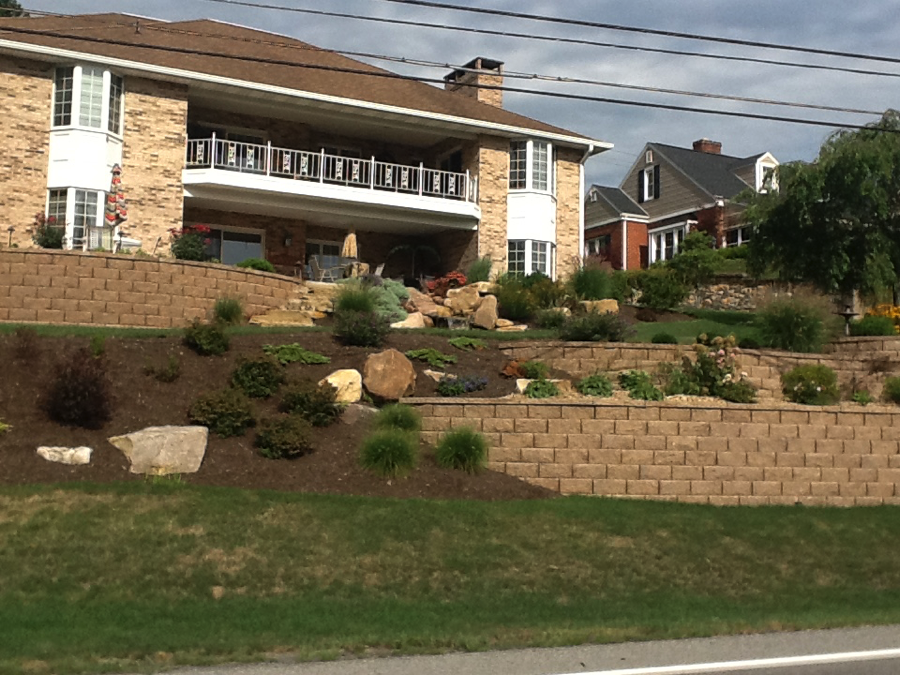 Shane's design worked, and he was able to help the customer decide on using a mixture of the Diamond Pro Stonecut, CottageStone and Kingsland Traditional pavers, along with natural features and a water feature to completely overhaul their uninhabitable back yard. "We focused on shortening the retaining walls, and installing the plants and the water feature to make the space more functional and natural looking," says Shane.
"Extras like fire pits and water features are great, but focus on the design and getting the most out of the space first. Do everything right and take your time. You'll be happier in the end," Shane says, "I want to know what they want, and then we collaborate to make it happen."
Want to be our next Hardscape Hero? Submit your project here.