Congratulations to October's Hardscape Hero and former winner, Dave Moore of Permanent Paving and Sealing. Dave brings decades of paving experience to his work and 12 years of paver specific experience. Along with his work as a contractor, Dave is also an artist, specializing in sculpture and woodcarving. On the job site, Dave often marries his artistic talent with his experience as a contractor to create truly unique patios, pool landings and outdoor kitchens.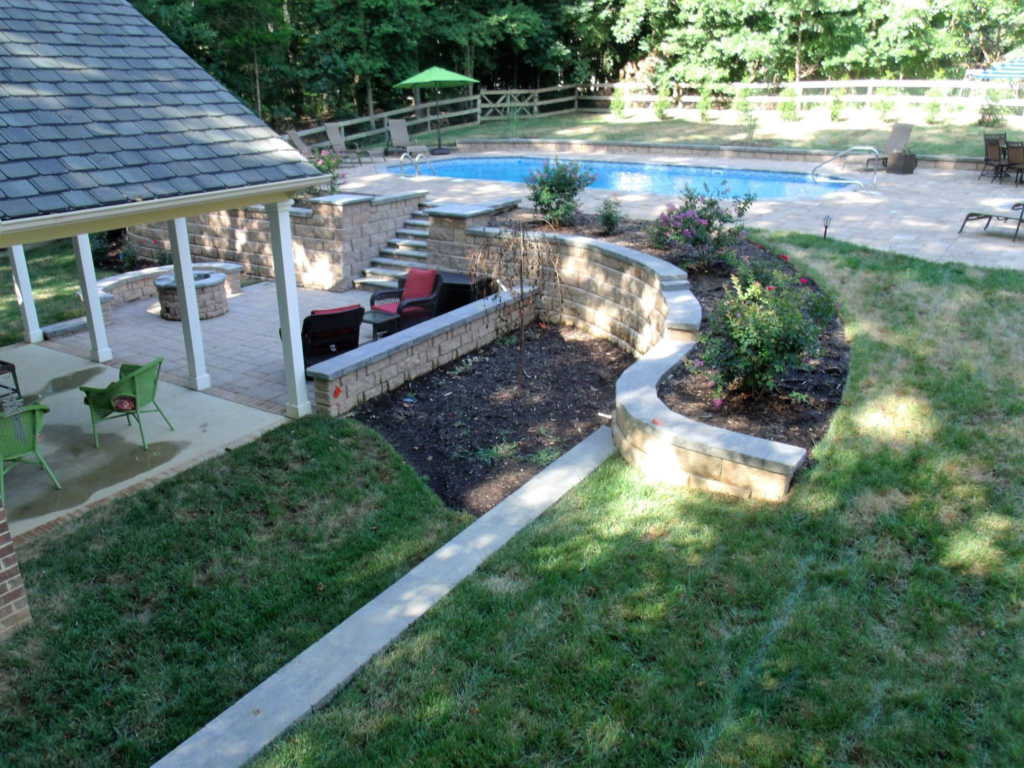 Dave's winning project spans a range of hardscape features; from poolside pavers and copingstones, to retaining walls, end caps and fire pits. Moore says, "I go outside of the box in a lot of the work that I do. I try to look at a job and separate the different grades without having to bring in dirt to level the space. I love designing around the natural terrain." Moore's approach definitely worked on his winning project, as he made an undulating back yard into a beautiful and functional space.
"The hardest part of the project was the pool," says Moore. "We had to work to make sure that the pool and the pavers settled together. Instead of backfilling it, we laid a special base to make sure that it all settled evenly. I had to make sure the pool was stable enough before installing pavers." Dave prides himself on foresight and this kind of attention to detail guarantees that his jobs stand the test of time. "We'll check up on jobs but we rarely need to touch them up."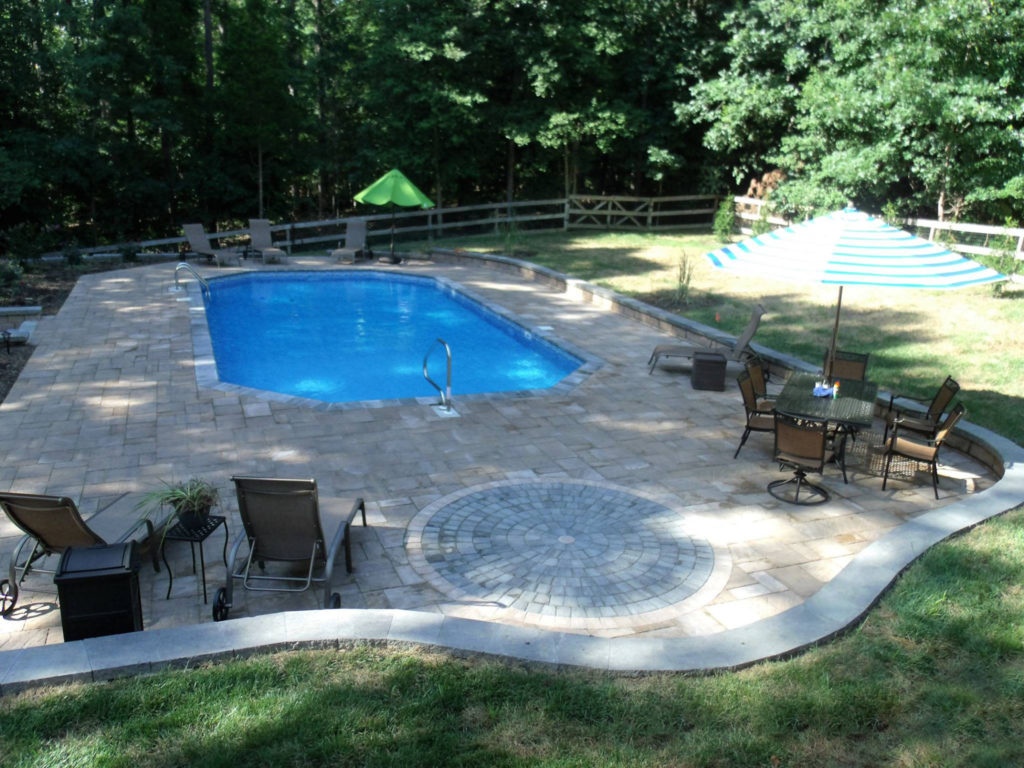 Dave says that this approach, planning toward the long-term life of a job, is what makes him stand out to customers as well. "They'll have the 'wow' factor when we finish the job. But, the difference is in the long term. Most customers are really amazed at how well the job has held up years later." Moore says that part of this durability comes from making sure that the customer does their research. "When we plan jobs, I'll talk to the customer about what they want ideally and then we work backward to meet their budget. I'll usually take my clients to other jobs and let them stand on my work. Then they can see exactly what it is that they want."
Dave continues, "my satisfaction comes from looking back at completed jobs and art projects I've done. I work to make every project I do perfect and my work ethic keeps me going and prevents me from getting discouraged."
Want to be our next Hardscape Hero? Submit your project here.