This year marked our first annual Hardscape Hero of the Year awards dinner. We invited Hardscape Hero winners from the last three years to join us in Richmond at the Boathouse at Rockett's Landing for a night of dinner, drinks and recognition of hard work. A select panel of architects and other hardscape and landscape professionals chose from an array of this year's monthly winners to name one Hardscape Hero of the Year.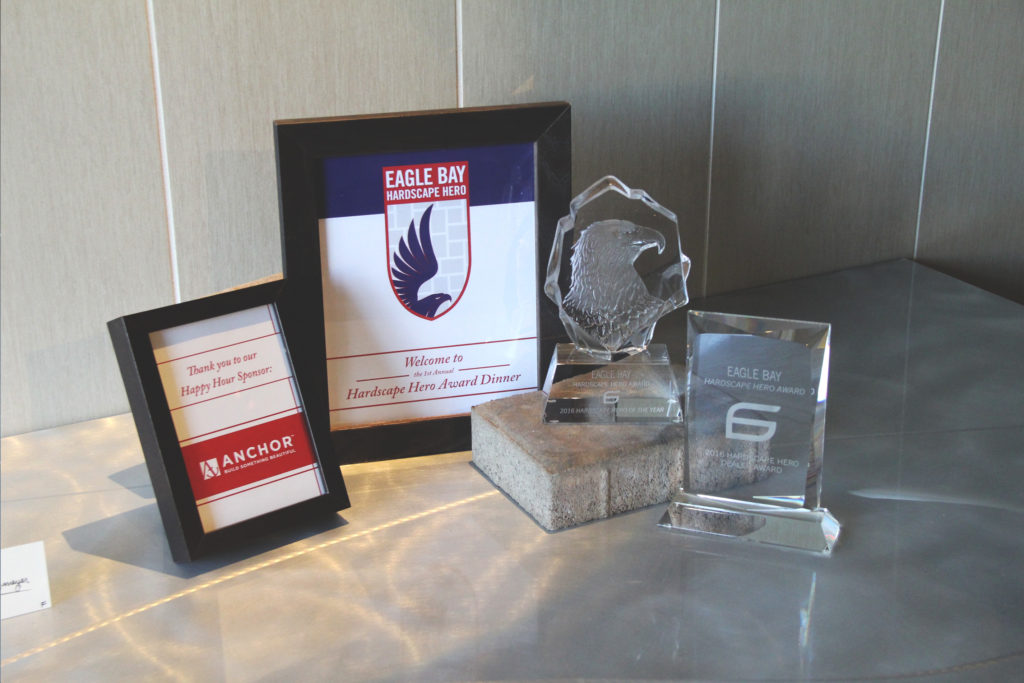 Our guests from out of town stayed at the modern and luxurious Quirk Hotel on West Broad St. in the heart of Richmond's Arts District. They were then shuttled from the hotel to the critically acclaimed Boathouse at Rockett's Landing for a happy hour sponsored by Anchor Wall Systems followed by dinner, more drinks and the Hardscape Hero of The Year award ceremony.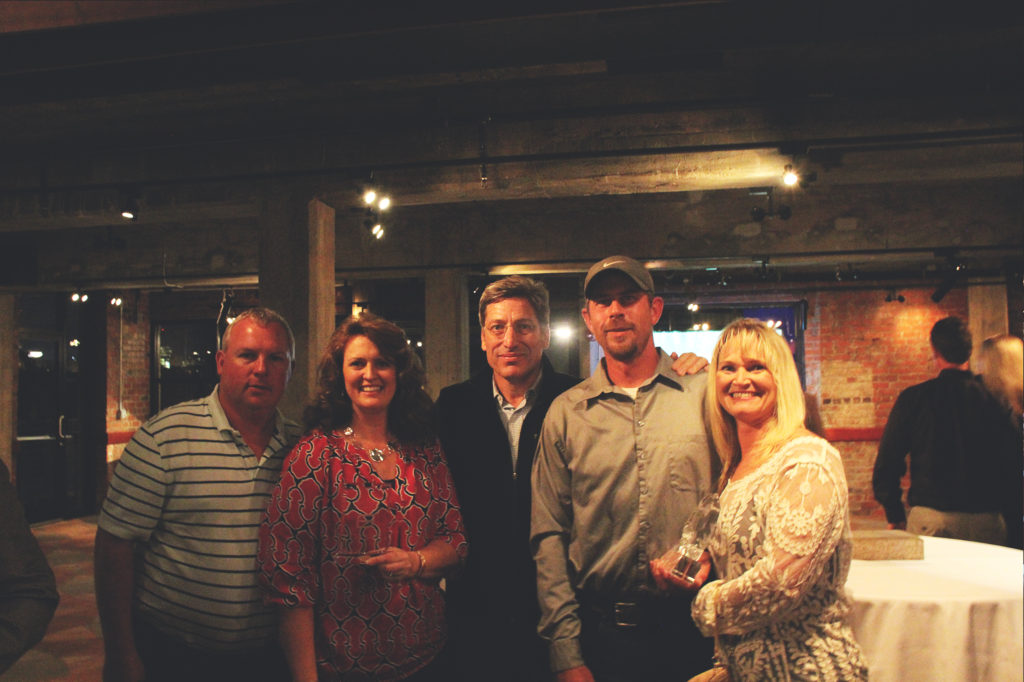 During dessert, Greg Kirkman Head of Sales, announced the first Hardscape Hero of the Year, Donald Sherbeyen of Sherbeyn's Lawn & Landscape. Donald was awarded a full-page feature in the 2017 Eagle Bay Catalog, $2000 in tools and equipment, $1500 in other prizes and $500 in marketing materials. "I thought it was first class. The dinner was relaxed enough to be fun, but nice enough that we all felt special. I was very happy to have won," says Sherbeyn.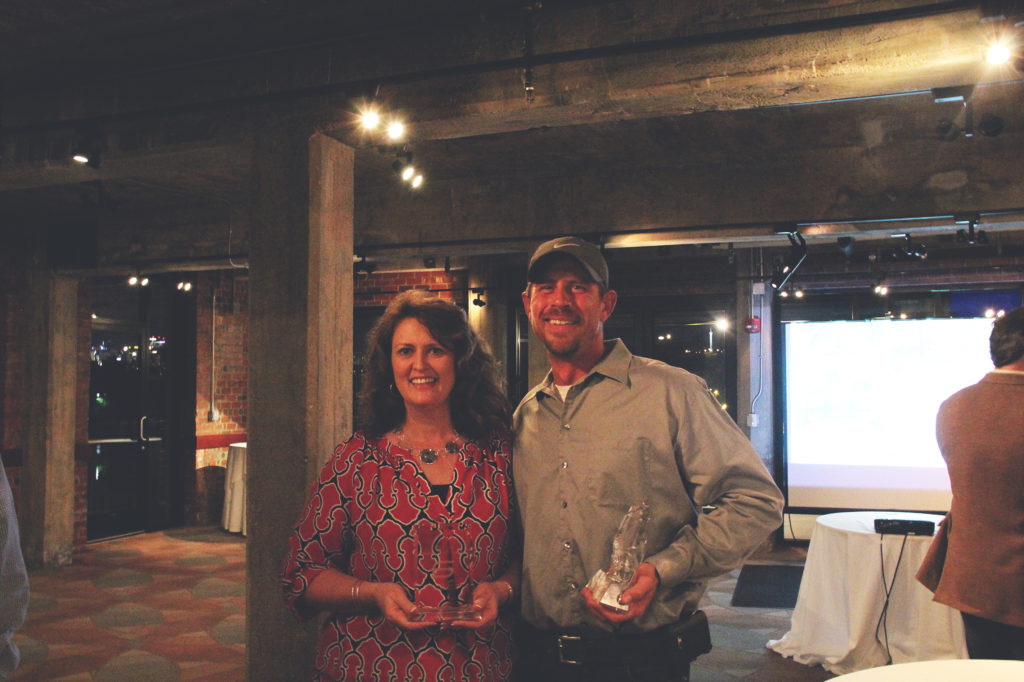 Sherbeyn's wasn't the only winner, A&B Kearns Trucking and Stone also won the Hardscape Hero Dealer Award for selling and supporting Sherbeyn's.They were awarded $2500 in Eagle Bay credit; a custom-designed outdoor banner and their company listed in the Hardscape Hero catalog feature. "Winning was a real morale booster. We're excited. We put our heart and soul into selling Eagle Bay and we take pride in selling products made by other local businesses."
The team at Eagle Bay is already looking forward to next year's dinner because Anchor Wall Systems has signed on to present a special award. Details will be announced on this special award in January. "It's a unique event. Acknowledging excellence in our field is a really neat idea. It's why we got involved, this award is raising the level of professionalism in the area and is reflective of our industry as whole" says Chris Ebbesen.
Want to be a Hardscape Hero? Submit your project here.