On a beautiful fall night in Richmond, Virginia, Eagle Bay HARDSCAPE HEROES from across the region gathered to celebrate their accomplishments with friends and family. This year's ceremony featured a night at the historic Carpenter Theatre, where we celebrated 2018's HARDSCAPE HERO of the YEAR, Wayne Long of Albemarle Walls & Pavers.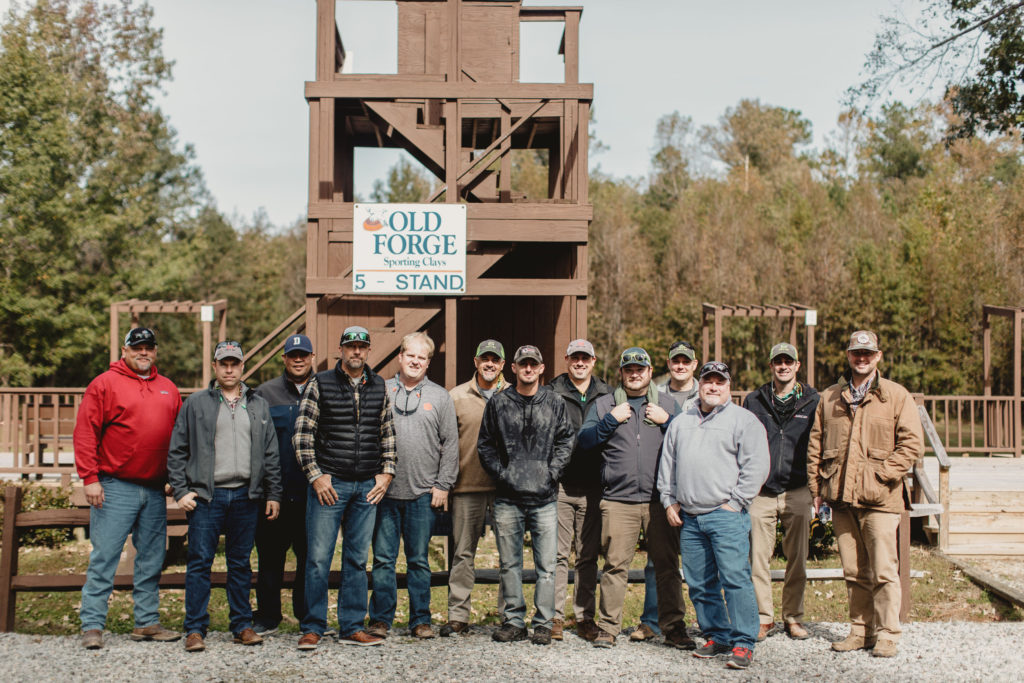 The day began with the second annual Techniseal Clay Classic—a day of skeet shooting and friendly competition. While many of the clays lived to see another day, a few of the group's crack shots managed to take home small prizes for Best Wobble and Best Target shooters.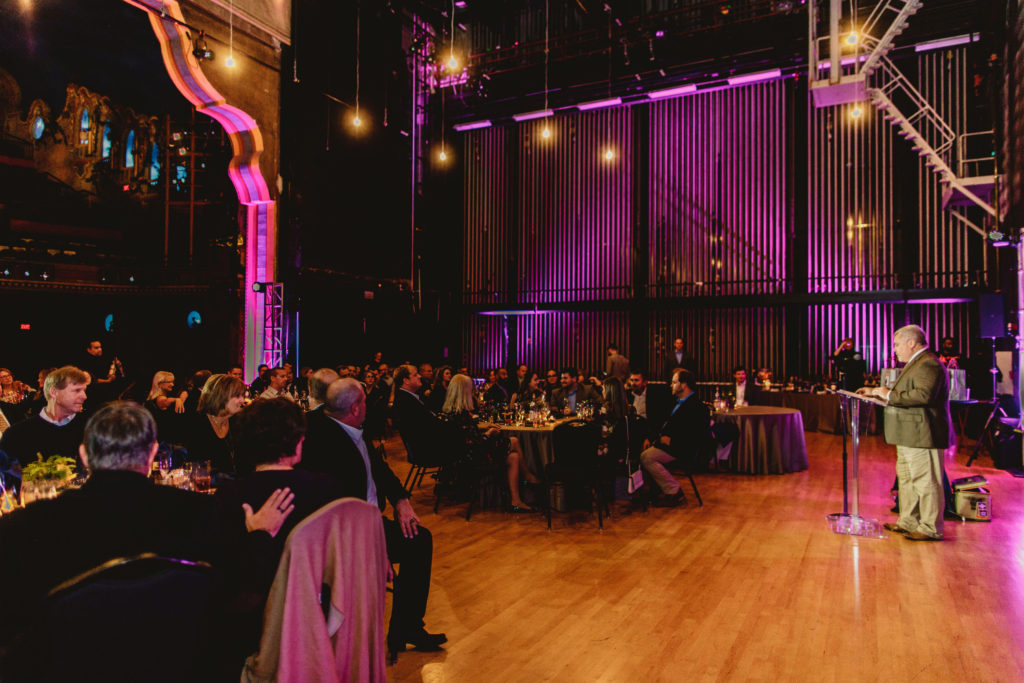 The air was tense with excitement as the Heroes took their places seated at tables on the stage of the theater. After dinner, Wayne Long, owner of Albermarle Walls and Pavers, was named the 2018 HARDSCAPE HERO of the YEAR by a panel of architects and landscape professionals.
"The HARDSCAPE HERO award is based on creativity, use of products, and constructing the project the right way, and Wayne exemplifies that day in and day out. He is one of the hardest working contractors I've met in my time at Eagle Bay," says Kevin Bice, Eagle Bay Hardscape Sales Specialist.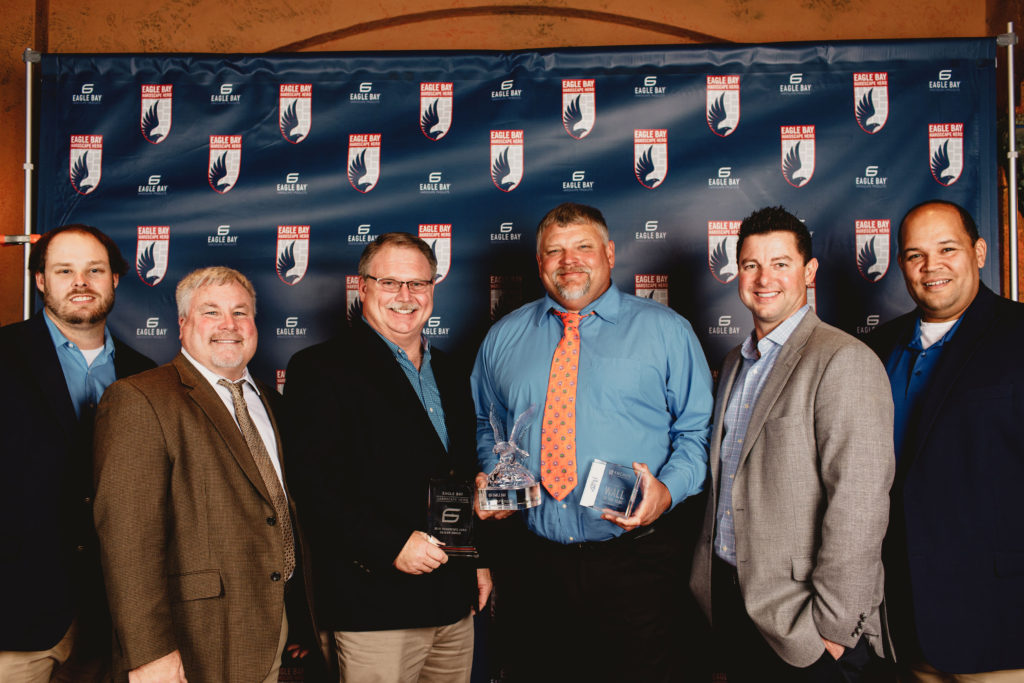 Long rose to a standing ovation to accept his award from Greg Kirkman, Eagle Bay Director of Sales.
"Winning this award meant the world to me. I've been doing this a long time and it was nice to be recognized. I feel like I have something I can show to people now, and say 'this is what I do,'" says Wayne Long.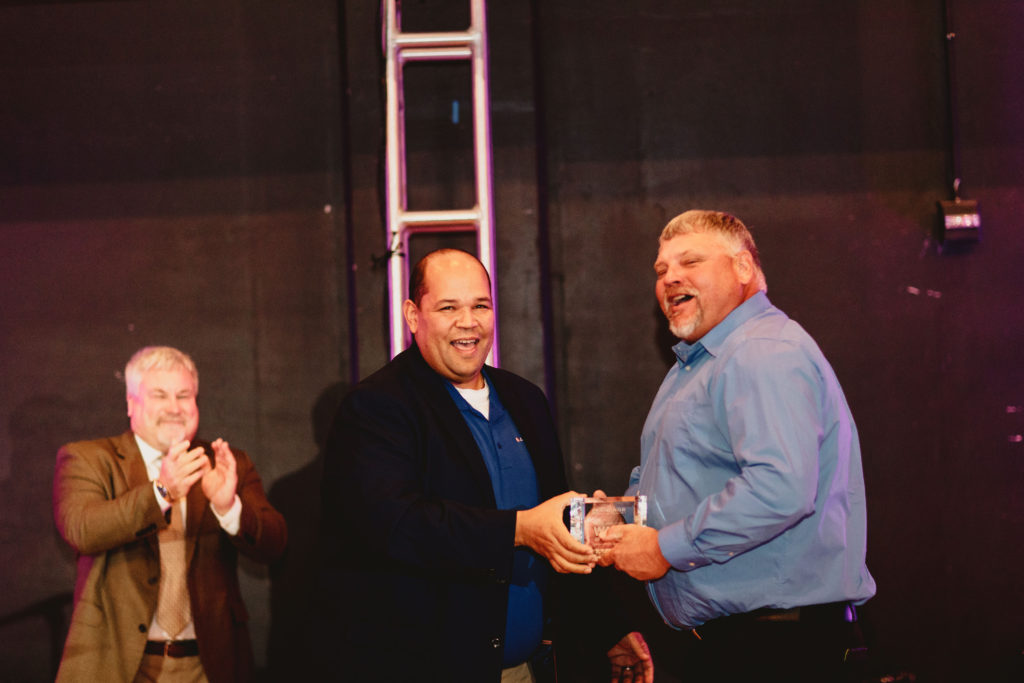 All HARDSCAPE HEROES are exceptional, but Long did something that no HARDSCAPE HERO has done before. He won both the HARDSCAPE HERO of the YEAR award and the Anchor Wall Systems' Anchor Wall of the Year award.
Chris Ebbesen presented the Anchor Wall of the Year award, which included $750 credit toward future purchases of AWS products, his project showcased in AWS advertising and promotional campaigns nationally, and AWS apparel for their entire company.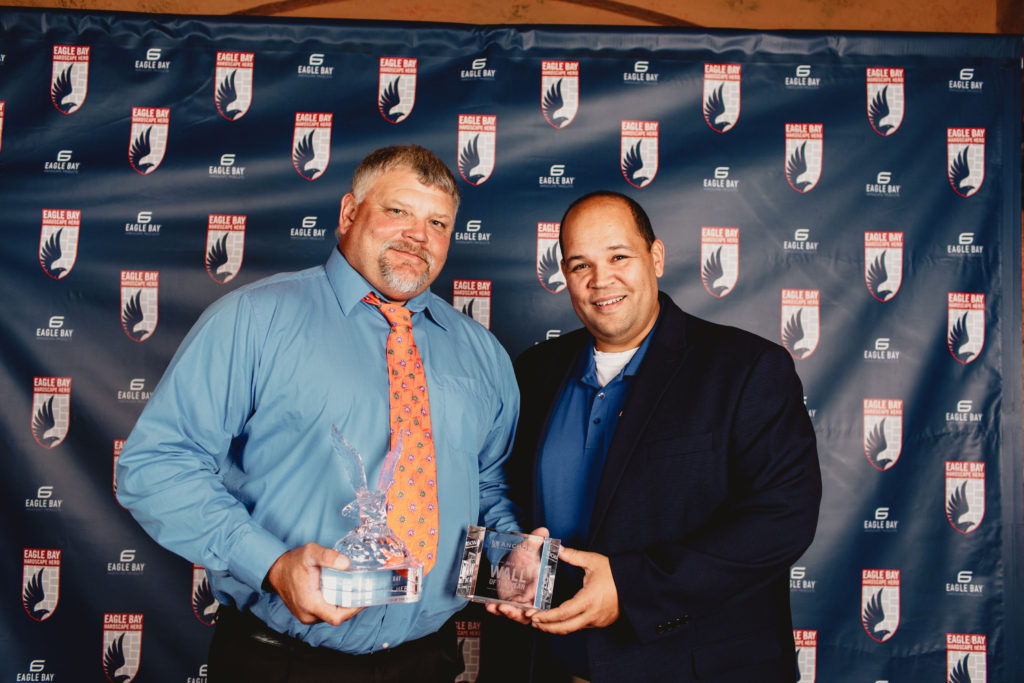 "Wayne won the Anchor Wall of the Year award because of his creative use of the wall materials that gave the project a unique feel, unlike any of the other projects submitted. He not only mixed colors, but utilized the Brisa Wall System to play with texture as well. We thought that this creative use of materials highlighted the design and made that project come to life," says Chris Ebbesen of Anchor Wall Systems.
"I honestly can't explain what it feels like to win both awards. It was amazing and overwhelming. I came to this event not expecting to win anything, so when they called my name, not once, but twice, it was a welcome surprise. I feel truly honored," Long says.
This year's competition was the stiffest to date. Every year, submissions grow in quantity and quality. What made Long's project stand out, however, was its technical proficiency. Not only did he deliver on various and challenging asks from the homeowner, but he did so in a way that created a beautiful and functional space. The result was a project that highlighted his mastery of the craft.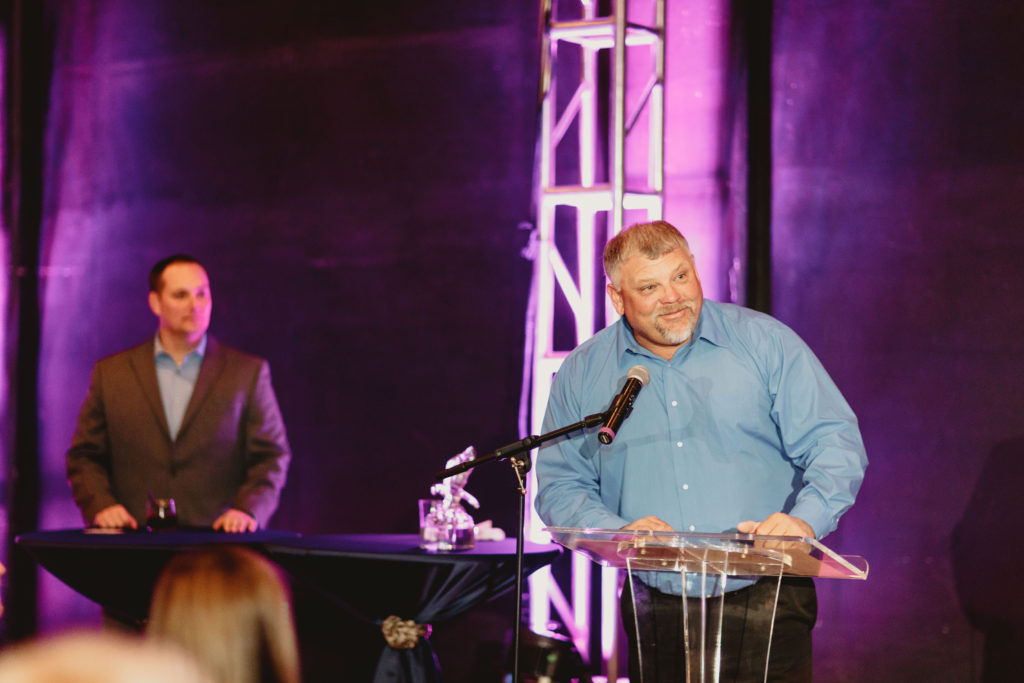 "It's incredible that Eagle Bay, Techniseal, and Anchor Wall Systems would come together to do something like this for their clients and show us that they appreciate our business. I've never seen anything like it," says Long.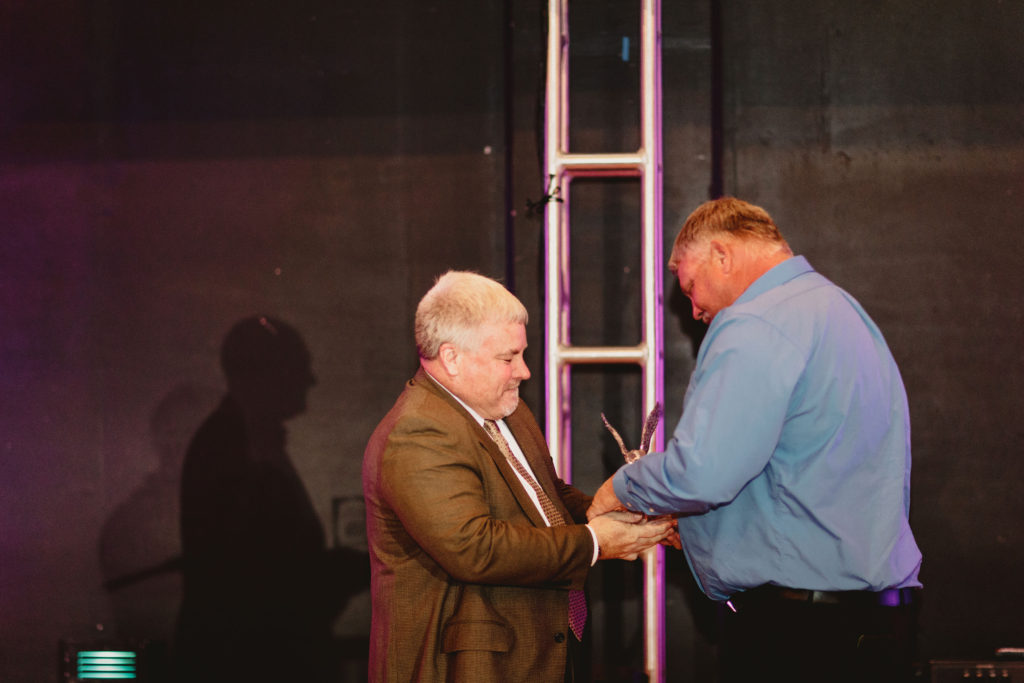 This year's winner, Wayne Long, received $2,500 in tools and equipment, $2,000 in other prizes, $500 in credit for Techniseal products, $500 in marketing materials, a feature article on our blog, a full-page feature in the 2018 Eagle Bay catalog, and a framed photo of the catalog feature.
"We had dozens of exceptional contractors and their wives join us for the event, and I was honored to get time to talk with all of them. Our contractors are the ones who make the HARDSCAPE HERO program what it is, and it's their hard work and creativity that has driven the contest to places we could have only dreamed of," Kirkman says.
The evening concluded with toasts and laughter as Long joked with old and new friends and the new ones he spent the day with in Richmond.
Want to be a HARDSCAPE HERO? Submit your project here.