On a beautiful Fall day in Richmond, dozens of HARDSCAPE HEROES gathered from across the region to spend the day together celebrating and discovering who would be named HARDSCAPE HERO of the Year. In the afternoon, the Heroes competed in the Techniseal Clay Classic, which was followed by the annual HARDSCAPE HERO of the Year dinner, where Jeff Gray, owner of Outdoor Visions by Jeff Gray, was named the 2017 HARDSCAPE HERO of the Year.
Gray was chosen from 2017's HARDSCAPE HERO winners by a panel of architects and hardscape and landscape professionals.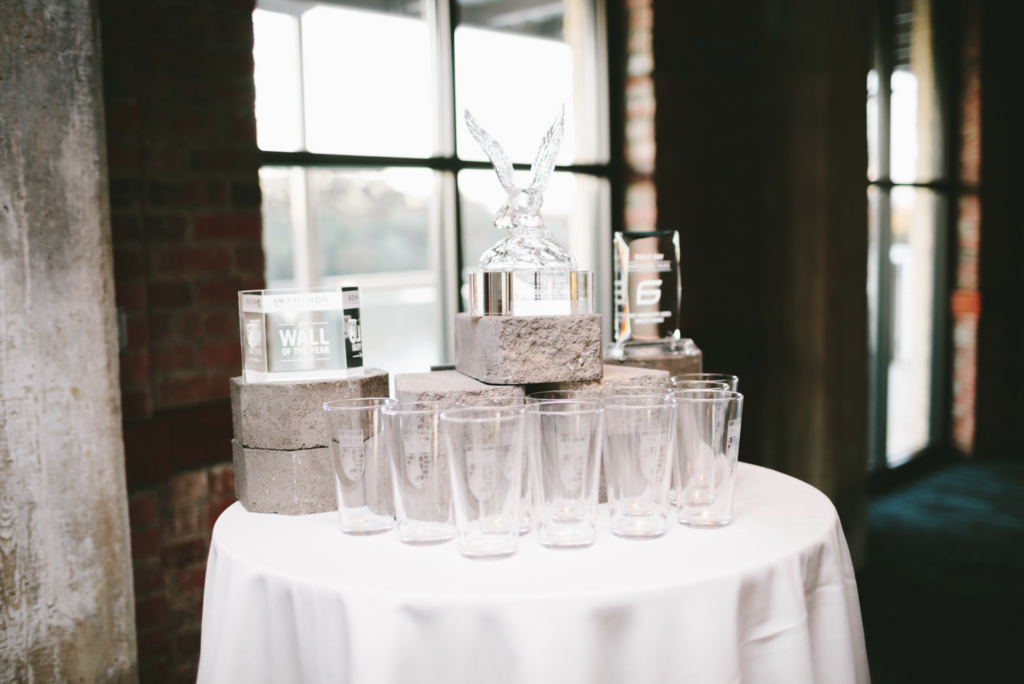 "I was surprised by the dinner and the ceremony. It's an amazing thing that Eagle Bay does something like this for the contractors," says Gray.
Gray explains that he feels like being part of the HARDSCAPE HERO winner's circle makes him think harder about how he approaches projects and forces him to elevate his work even more. "The contest ramps up everyone's creativity. It's awesome to be able to see what people are doing and to think about what we can do to push ourselves," he says.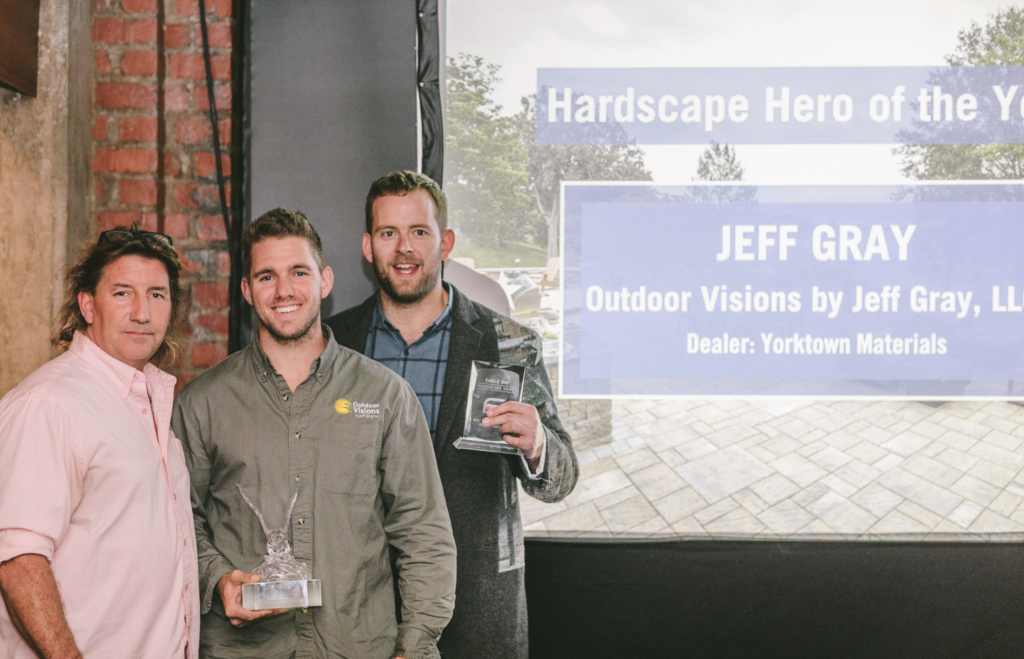 Winning HARDSCAPE HERO of the Year was special for Gray for another reason. "We're a family business. It was great to be able to share this accomplishment with my son," says Gray.
"We are appreciative of the fact that someone notices the hard work that we do and to be recognized for the attention to detail we put in," he says.
As this year's competition heated up, contractors found tons of new, interesting ways to take their projects to the next level. "We hand-cut the stones for all of the in-lays and paths," says Gray when asked what kinds of little touches his team added to send its project over the top.
The evening concluded with merriment and laughter as the contractors headed to the shuttle that would take them back to their accommodations at The Graduate Hotel.
Want to be a HARDSCAPE HERO? Submit your project here.