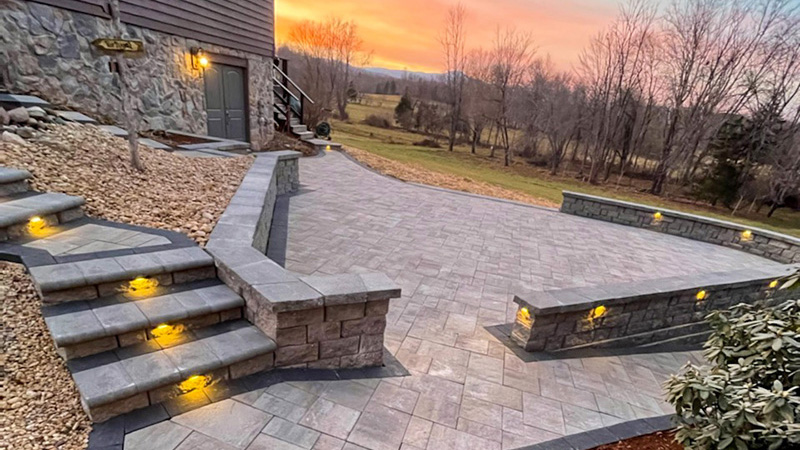 Lenny Peters of Lenny's Landscapes was raised to live by a tongue-in-cheek but extremely wise motto: K.I.S.S. – Keep It Simple, Stupid! That friendly advice from his father has guided Lenny in all of his business decisions, and has made his 5-year-old Culpepper, VA company a simple success.
Peters got early exposure to the world of outdoor design through his father's tree and landscaping business. His dad started "way before tree work was really popular" says Peters, "and I got to watch all that and see my dad turn into a businessman, and it really motivated me."
That motivation led Peters into the business himself just after high school, when he launched a lawn care service as a way to get his foot in the landscaping door and keep steady work coming in. His path took an unexpected turn to hardscaping when a family friend asked him to install a walkway.
With no real experience, Peters lightheartedly remembers that "it took me way longer than I thought it was going to take, and I didn't make any money off of it." But the job was a valuable learning opportunity, and "also a realization for me that there's something else out there that I want to do more than cutting grass."
And so, bitten by the hardscape bug, Peters' business quickly changed to focus more on patios and retaining walls than lawn care and landscaping. "I've been doing hardscapes for four years straight now, and it's basically about 80% of my work. I absolutely love it!"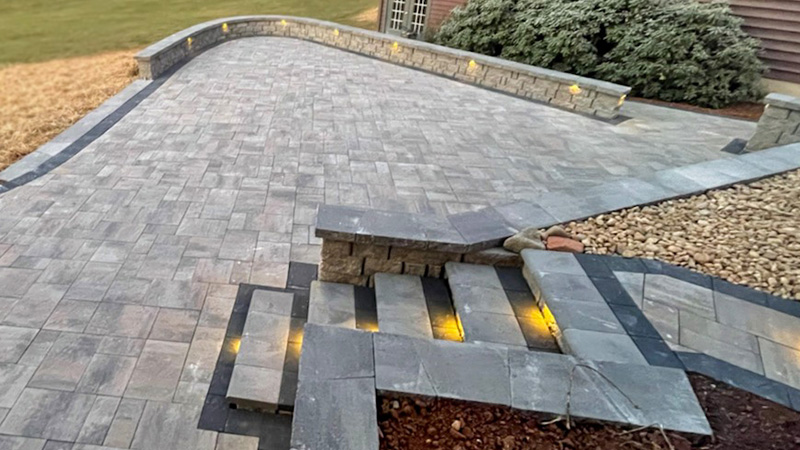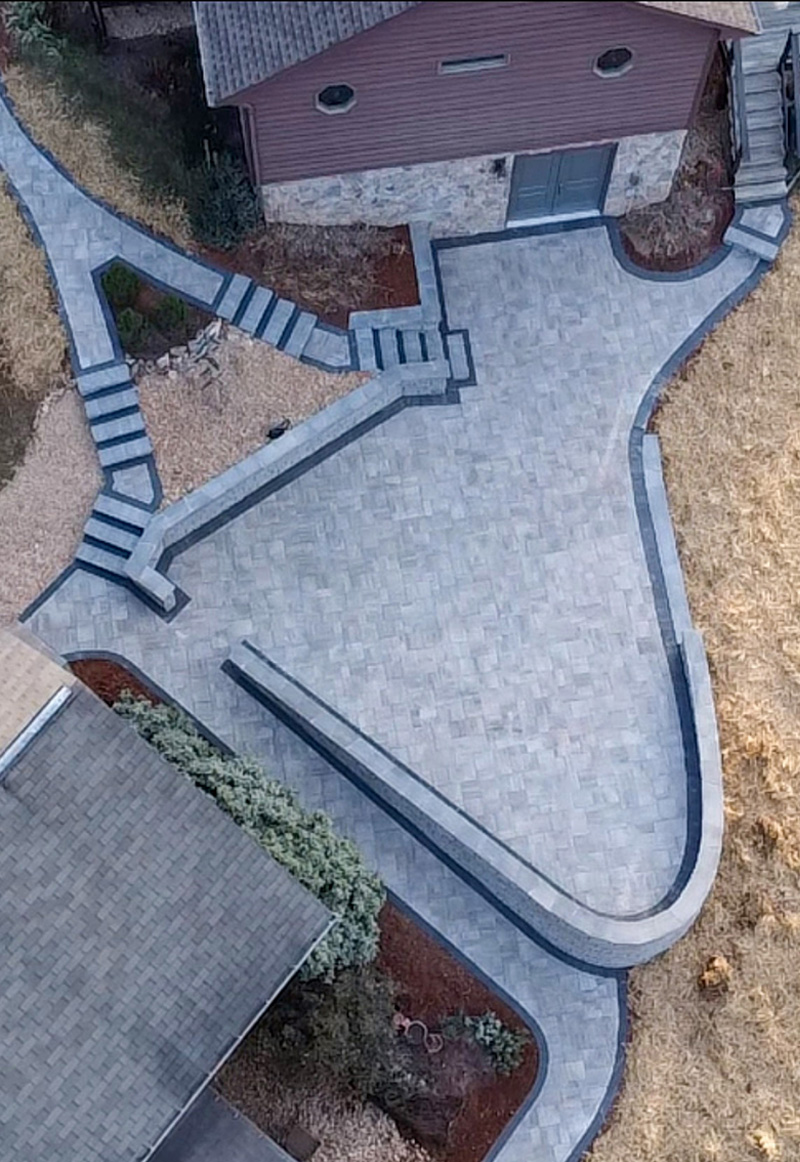 That love was evident to the homeowners in his winning Hardscape Hero project, who selected Lenny's Landscapes from a competitive field of bidders. The clients had moved from Northern to Central Virginia "because they wanted a little piece of the countryside," but found themselves at a loss as to how to make the best use of all their new outdoor space.
But that undefined type of project is just what Peters looks for. "I like a blank slate, where the customer gives me the freedom to kind of create my own design," he says. In this case, that design ended up producing an expansive outdoor living area from formerly dead space between the house and freestanding garage.
The design incorporated several pathways, a wheelchair-accessible ramp, a large patio, retaining walls, integrated lighting, and even space for a hot tub. The finished product was a collaboration between Peters and the homeowner, which is just how he likes it. "It was just a matter of us getting together and picking ideas that I think would best benefit their use of the area, which ended up working out awesome."
The project's clean lines and practical functionality embody Peters' K.I.S.S. philosophy, while the smooth timeline ran on his dad's other guiding principle: punctuality. "My dad was always punctual – when he said he was going to be somewhere, he'd be there, just a very firm man of his word," says Peters. "I think that's really kind of helped me shape my business as far as providing a good service and doing what I say I'm going to do." And that dedication to service and simplicity not only makes his dad proud, it makes Peters a true Hardscape Hero.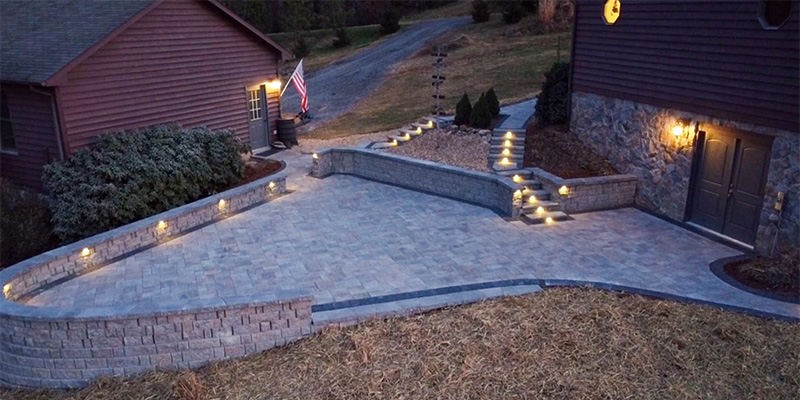 Want to be a Belgard Hardscape Hero? Submit your project here. Follow us on Facebook and Instagram to see more beautiful photos from Hardscape Hero winners.
The following Belgard products were used in this project:
Orgins 3-piece paver (Jefferson)
Origins 6×9 border stone (Midnight)
Highland free standing (Jefferson)
Highland retaining (Jefferson)
Diamond 10DS (Jefferson)
XL caps (Chesapeake)
Bullnose Coping (Chesapeake)