When you're planning the outdoor living space of your dreams, don't forget that a good chunk of your time enjoying it is probably going to take place after dark. Integrating lighting into your outdoor space during the design phase is the best way to ensure that your dream patio gets the full glow-up.
Here are 5 ways to integrate lighting into your hardscape design:
Path Lighting
If you have any type of path or walkway in your yard, path lighting is a must. These basic post lights are not only a major safety feature in any outdoor space, but they can also help set a mood and show off the contours and textures of your hardscaping.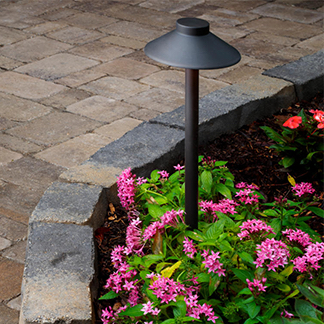 Accent Lighting
When you have a particular feature you want to highlight in your yard, whether it's part of your hardscape or a natural element like a tree, accent lighting is the answer. Choose the narrow beam of a spotlight to put focus on a specific feature, or the wide beam of a floodlight to cast a glow over a wide area like a driveway.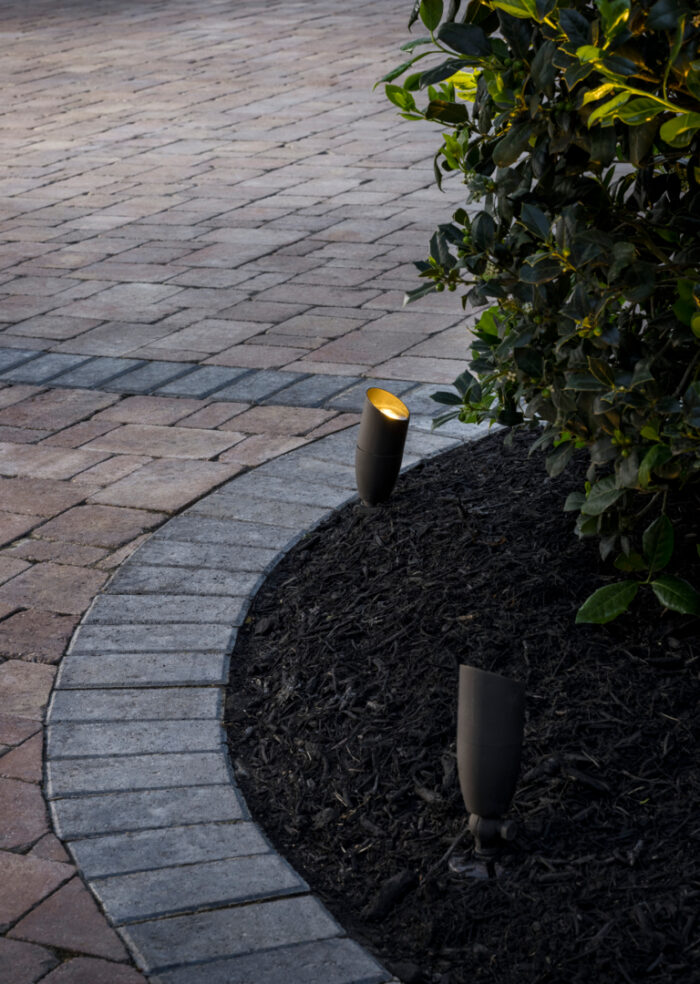 In-Ground (Well) Lighting
These unobtrusive lights sit flush with the ground, casting an ambient glow upward. They can be used to provide lighting along a pathway or driveway, or to create drama by uplighting a feature like a tree or shrub.
Hardscape Lighting
Set directly into your hardscaping, these lights highlight the unique features of your outdoor living space, such as walls, fireplaces, stairs, benches, and kitchens. The subtle wash of light over the surface of the stone brings out the rich textures and tones, bringing drama and interest to the space.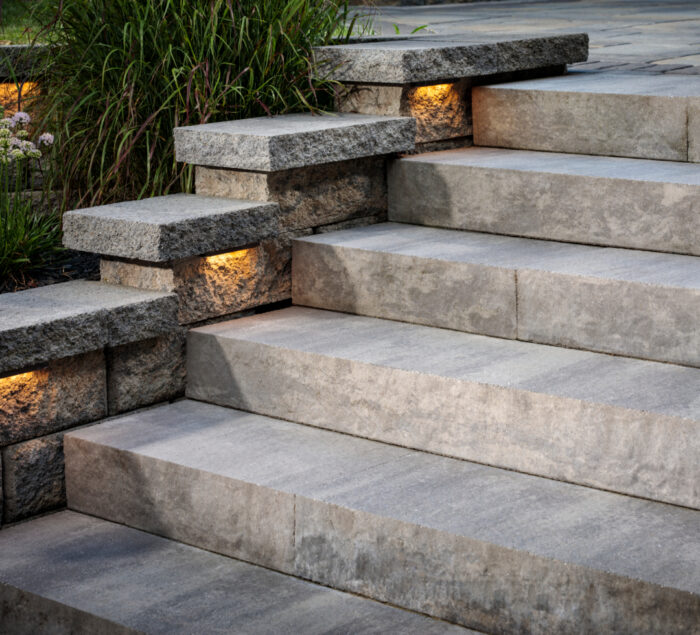 Paver Lighting
These narrow rectangular in-ground lights are set directly in between pavers, creating a modern and seamless look along your path, driveway, pool deck or patio. The low-profile lights are meant to be stepped on, and built to last.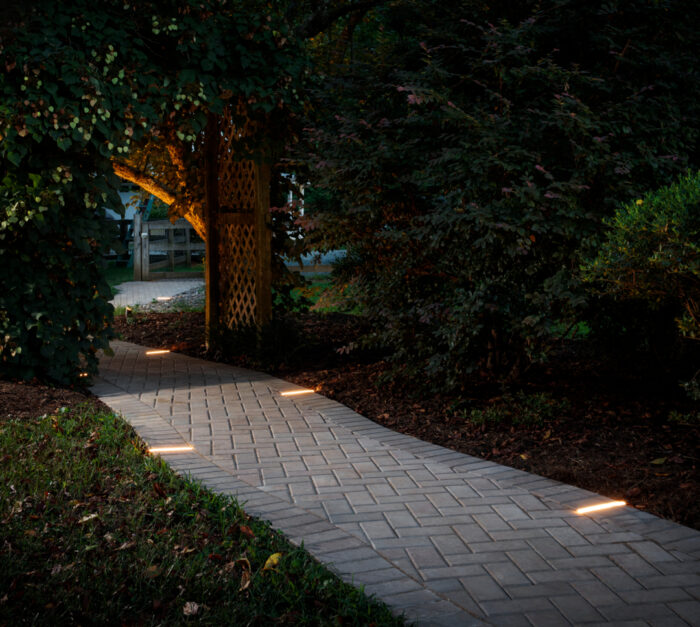 Belgard partners exclusively with Tru-Scapes Landscape Lighting to provide reasonably priced, high-quality, and simple to install lighting solutions. With all the components in the box and one power source to connect them all, Tru-Scapes Lights as part of Belgard lighting Solutions is the simple and easy choice to complete your Outdoor Living Space.