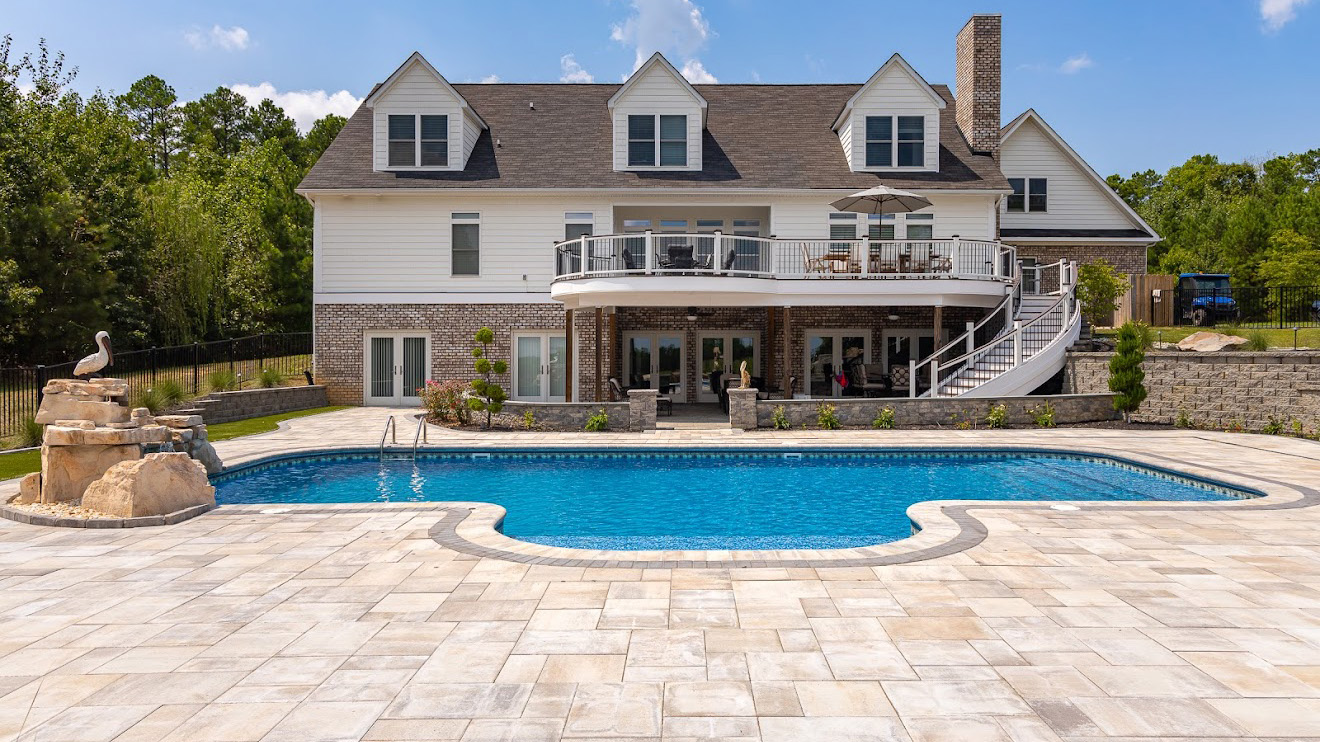 For a guy who shares his last name with the inventor of the telephone, it's no wonder that Josh Bell places so much importance on strong communication. And with his second win in less than a year, this Hardscape Hero might be onto something with that belief.
The winning project in Mechanicsville, VA began when the homeowners were referred to Bell when their pool installation wasn't going to plan. Bell's company New Leaf Landscaping stepped in to help finish the stalled pool project and to design and build the surrounding hardscape.
"This might've been one of the coolest jobs of my career", says Bell. "We formed a really strong bond with the homeowners, and they more or less told us that we had a blank slate to work with." Bell took that slate and turned it into a showstopper of a project, with a stunning pool surround flanked by curved retaining walls, landscape beds, stone columns, and even a fun rock feature on one end of the pool.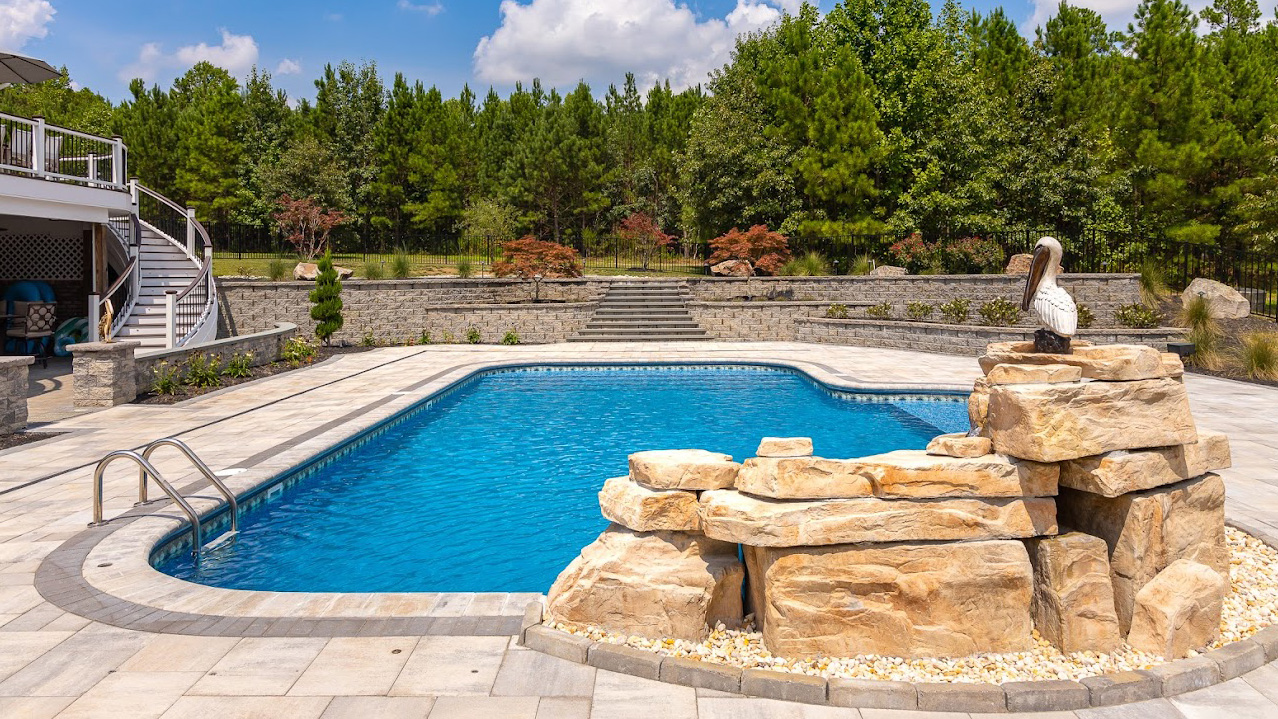 The serene new back yard has become a place of escape and healing for the homeowners, who unfortunately lost both an elderly parent and a beloved pet during the course of the build. "I would have had to take a vacation to get this kind of escape", says one of the homeowners, "but now I can just go into my back yard. It's been so special to have that."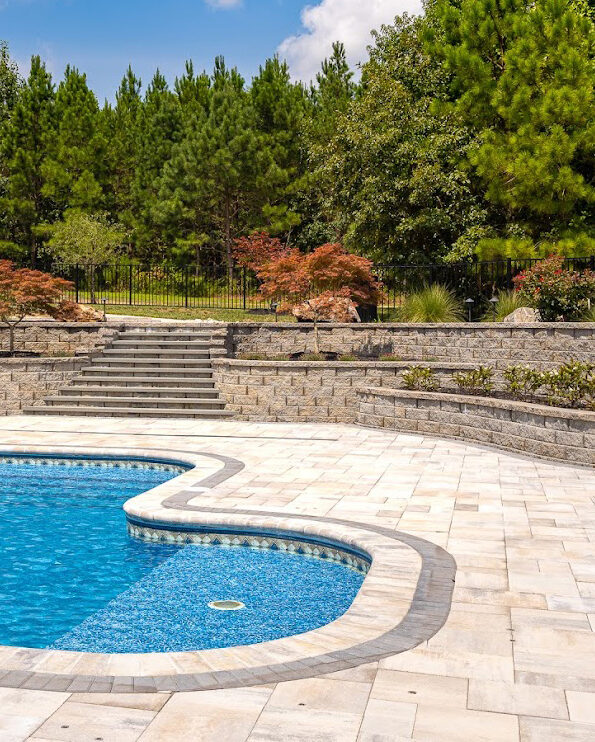 Bell thrives on feedback, but hearing how his build has had such a positive impact on the emotional health of his clients is especially meaningful. "It was one of the most rewarding conversations I've ever had with a client," he says, adding that "once the project was complete, they had our crew over for dinner, and the homeowners were just so thankful."
Bell walked away grateful for the experience, and ready to start a new project and get to know his next homeowners. His strategy for meeting those new clients? "It's super simple," he says. "All you have to do is return phone calls. We've gotten so much work that way, simply because someone has called us when they couldn't get a response from another contractor."
It all comes back to communication with Bell. Answer the phone, talk through ideas, bond with the client, express gratitude, and watch your business grow from strength to strength.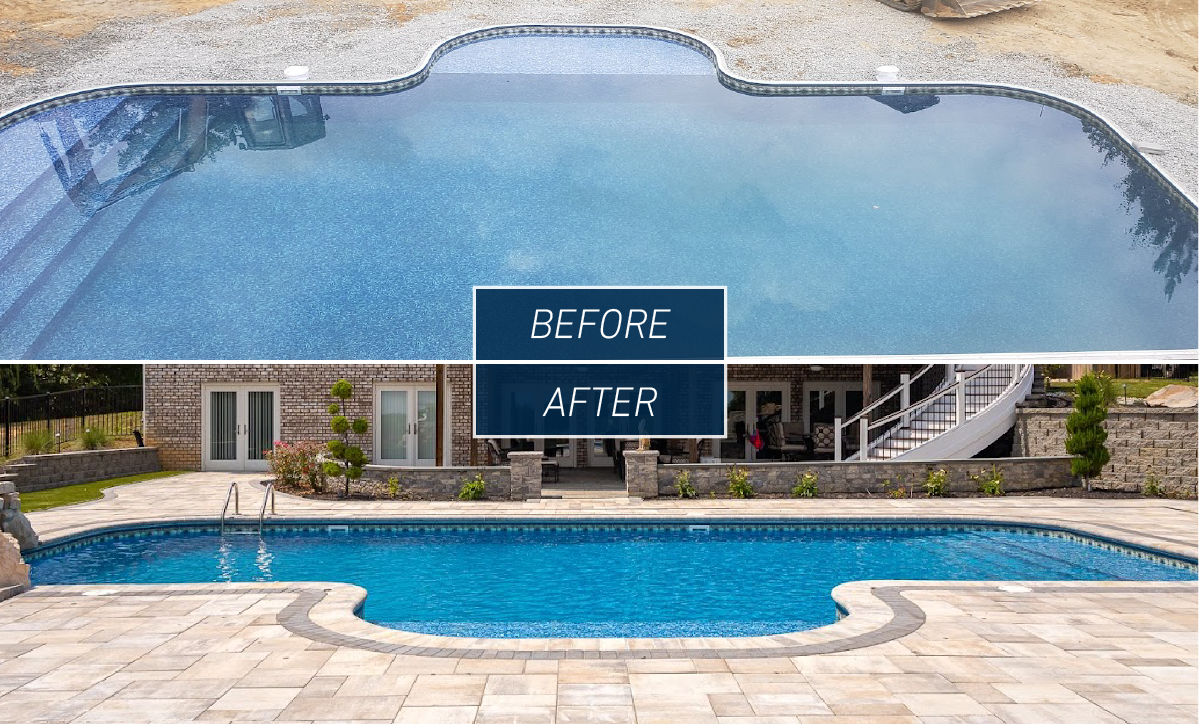 Want to be a Belgard Hardscape Hero? Submit your project here. Follow us on Facebook and Instagram to see more beautiful photos from Hardscape Hero winners.
The following Belgard products were used in this project:
Lafitt Rustic Slab pavers
Diamond 10D retaining wall system