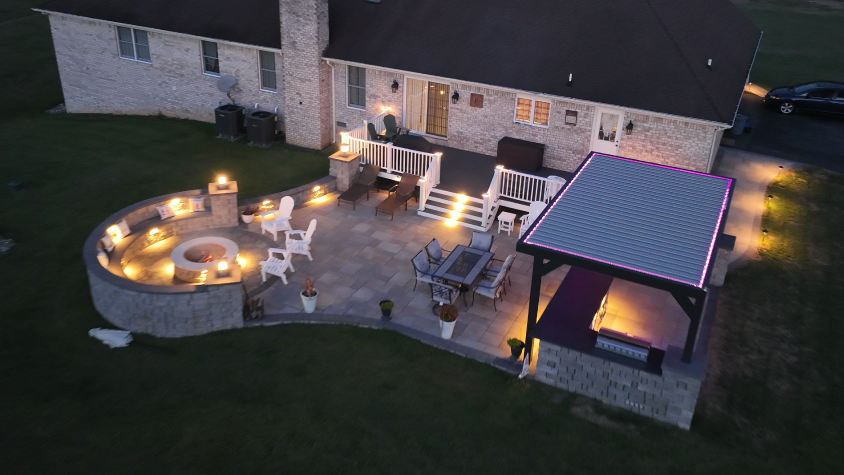 ---
Your home is your sanctuary, so naturally, you need any additions to be exactly what you want.  But what happens when you don't know exactly what you want? When you're unsure about what kind of outdoor space is the right choice, you call Kevin Butler and The Outdoor Living Company. Kevin has a way of parsing what his clients are trying to get out of their outdoor living space, even if they don't know. And that kind of hardscape mind reading really shines through in the job that won him September's Hardscape Hero Award. 
---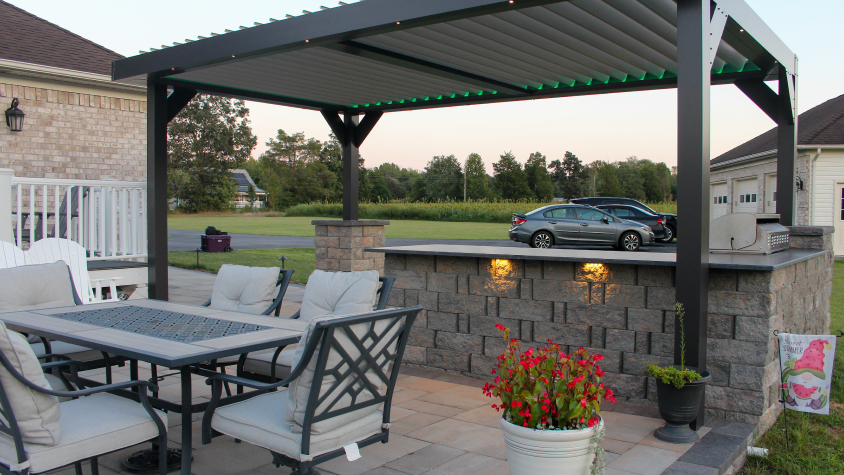 ---
Kevin started The Outdoor Living Company with Jame Toribio three years ago, after having been in the landscaping business for four years. He is particularly interested in outdoor living and how patios get used by the client. "It's crucial for me to not only understand what my clients want in their outdoor space, but why they want a patio in general," says Kevin, "I want to know how they intend to use the space, whether it's for entertaining fifty guests or just drinking their morning coffee with the family. Once I have an idea of why they want a patio, then we can start figuring out what kind of space to create for them." He sees this initial process as the key to making sure each project is tailored to the homeowner's exact needs and wants.
---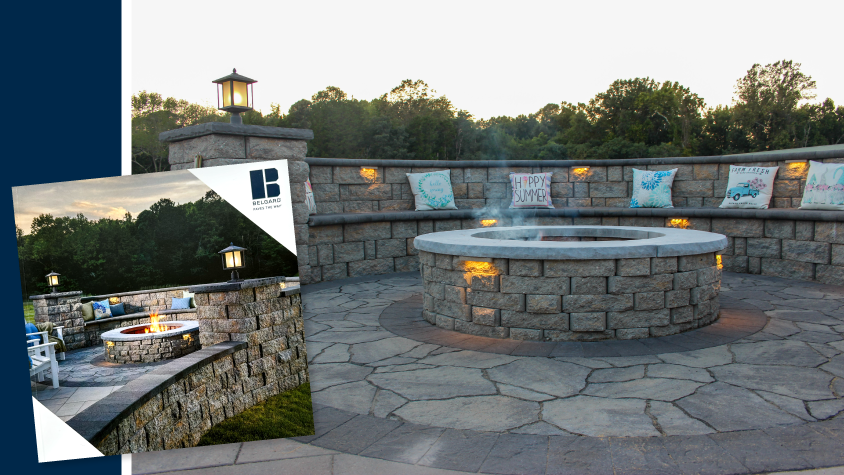 ---
This particular job unfolded in two separate phases. The Outdoor Living Company built the patio and firepit as its own project. In fact, the project was on the cover of Belgard Mid-Atlantic's 2023 catalog. The client later decided they wanted to add a kitchen and walkway, so Kevin and the team seamlessly integrated these new features into the existing patio. "It was a smooth addition since we already had a relationship with the homeowner and she loved the initial job," explains Kevin, "so we had a lot of creative freedom with the kitchen, louvered pergola and walkway." Looking at the project, it's hard to believe this was the first time Kevin built a pergola like this one. 
---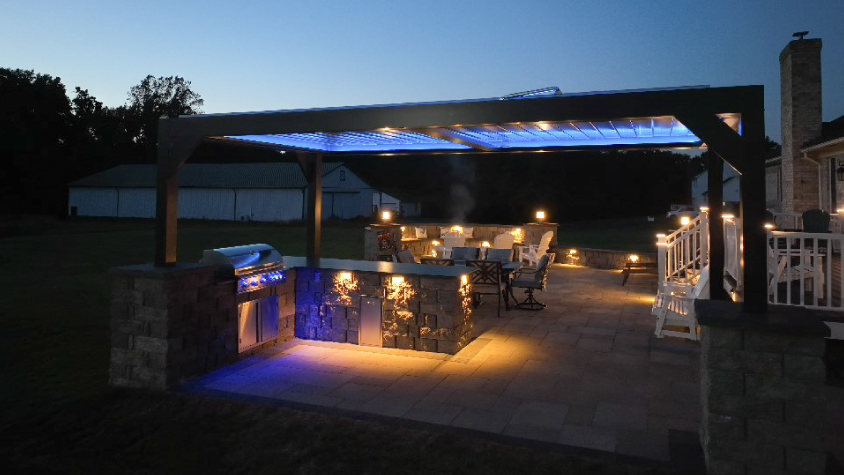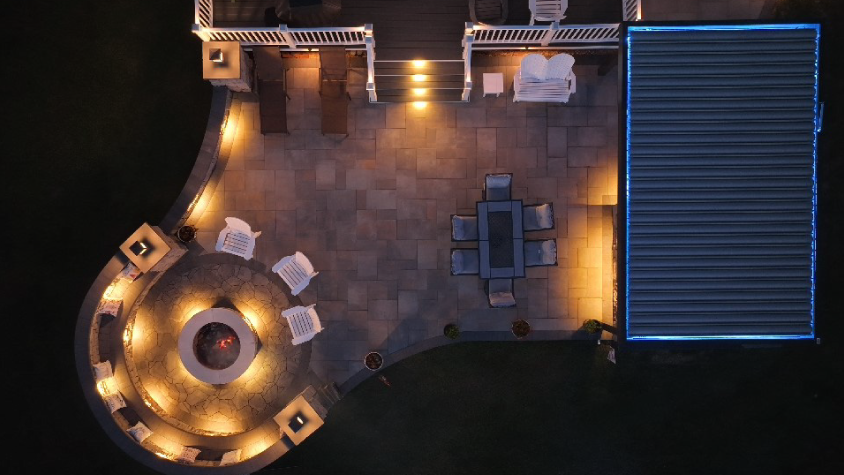 ---
"We ran into some hiccups with the louvered pergola, it being our first time," remembers Kevin. He had to do a lot of learning on the job with the electrical and lighting components in the structure, skills that he sees carrying over into future jobs. Kevin looks to the crew he assembles as his foundation for overcoming hurdles in any task. "The most important thing is to surround yourself with experienced people that you trust," Kevin explains, reflecting on the job, "if you don't know how to do something, make sure someone on your team does, and be willing to learn from them." He couldn't emphasize enough how essential his "guys" are to the success of this project.
---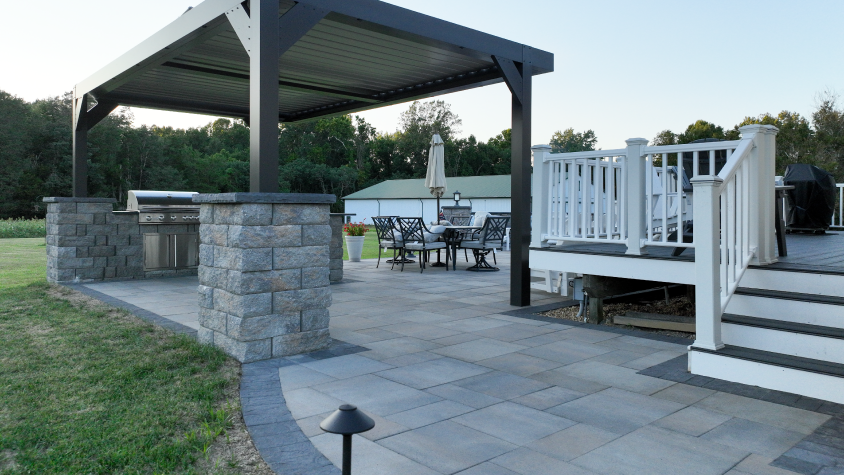 ---
During his seven years working in hardscaping, Kevin's key to success has been his ability to listen. "Most of the time people aren't sure what they want so if you just let them talk and learn about who they are as a person, they'll often answer their own questions and it's up to us to translate that into something amazing," says Kevin, "At the end of the day we're putting pavers down, we're slinging block, but we're doing it for people. It's not just a patio, it's a space where memories are going to be made." Looking at the job that won Kevin and the team at The Outdoor Living Company their first Hardscape Hero win, we can tell the homeowner will be making many incredible memories for years to come. 
---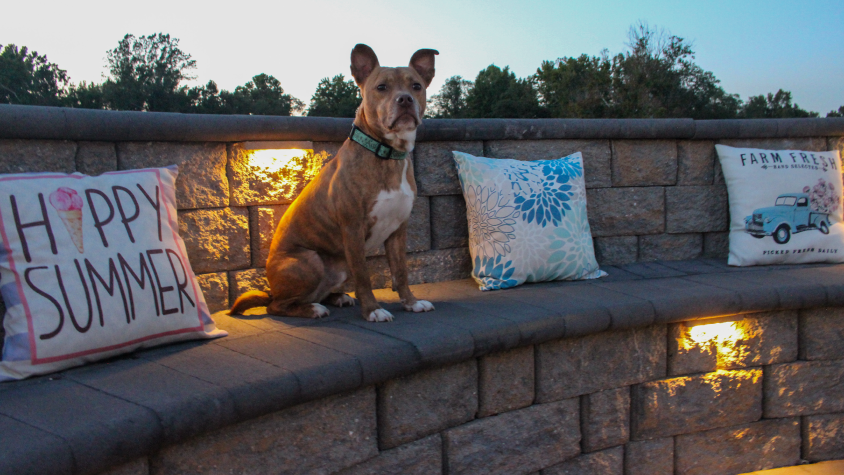 ---
Want to be a Belgard Hardscape Hero? Submit your project here or talk to your sales rep. Follow us on Facebook and Instagram to see more beautiful photos from Hardscape Hero winners.
The Crew:
Victor Vega
Manuel Mendoza
Wuitman Domínguez
Erik Domínguez
Theodore Best
Jame Toribio
The following Belgard products were used in this project:
Dimensions 18 Mountain Mist
Origins 6″x9″ Charcoal
Highland Stone Wall Jefferson
Henley Pier Caps
Elements Grill