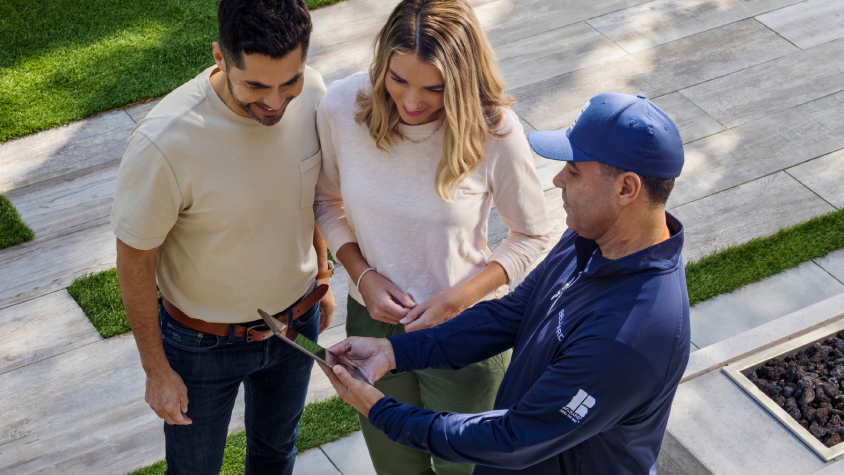 ---
Unless a contractor is hand drawing their outdoor space designs, they are likely using 3D modeling and animation programs to plan out the next job. Not only can this kind of software be expensive, but it lacks practical application for most homeowners who would need to take the time to learn the software. Belgard ROOMS is a free and easy-to-use solution for a homeowner to digitally collaborate with their contractor. 
This interactive program allows the user to plan and design the layout for their new outdoor living space. Using Belgard assets, ROOMS takes the designer from the initial layout all the way to populating the space with accessories and appliances. It is an excellent tool for homeowners to begin imagining their outdoor space on their own, or with their contractor. "Homeowners love being able to look through the different spaces and get an idea of what they like," says Joseph Raboine, Vice President of Design at Oldcastle APG, "Contractors can use it to help land on style and budget faster – and speed up the whole sales, design and bidding process – allowing them to focus on installs."
Normally the design process involves multiple visits to the job site and hours of revisions. With ROOMS, both design and travel time get cut down significantly. It works as an excellent tool for getting the homeowner to think about and visualize their space BEFORE the initial consultation. The different room features allow the user to create multiple spaces, envisioning endless combinations of outdoor living spaces. And because collaboration is online, the client can give feedback instantaneously. 
First, the ROOMS Planner asks the user to choose a type of outdoor space such as a kitchen, living room, dining room or office. Once the room type is selected, the designer chooses the size range and general layout or flow of the space. They then choose between a number of textures, furniture features, lighting and plant life before viewing the results. This process narrows down the client's taste, helping to focus their design goals amongst the many options Belgard offers.
---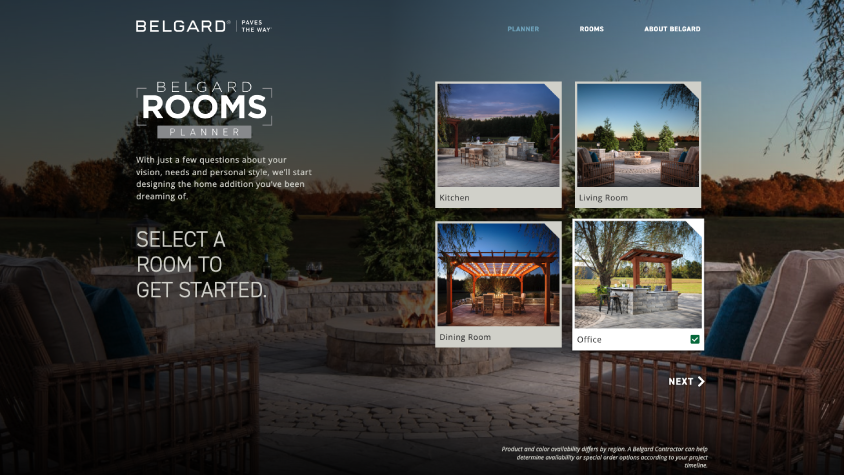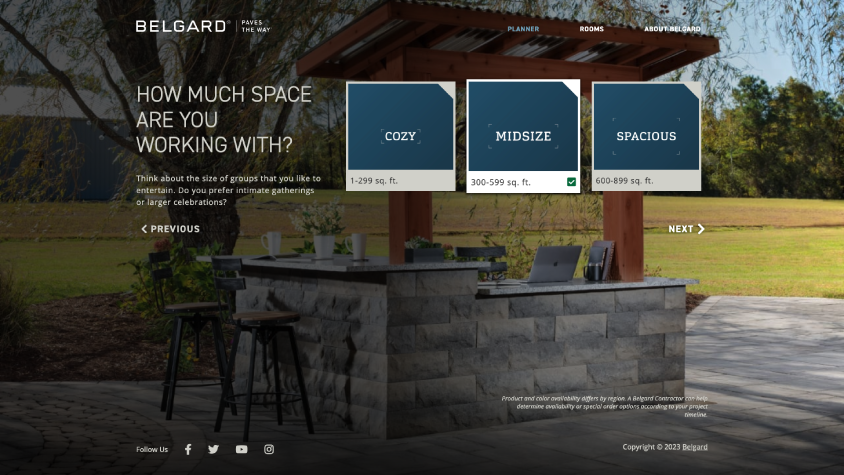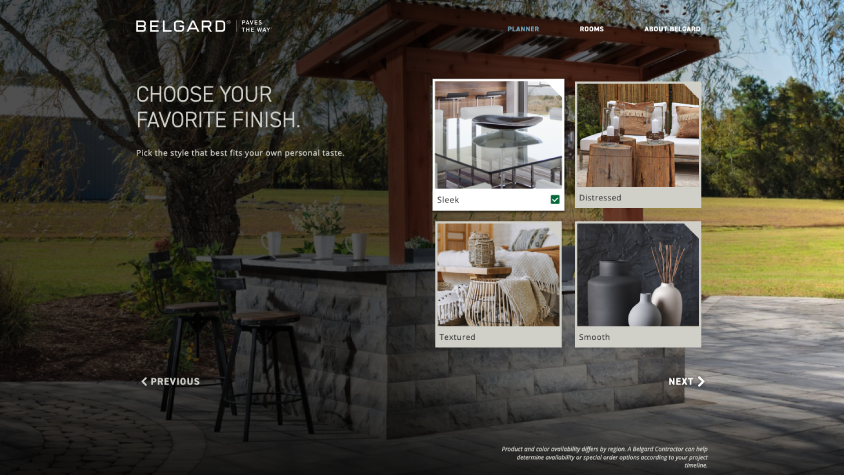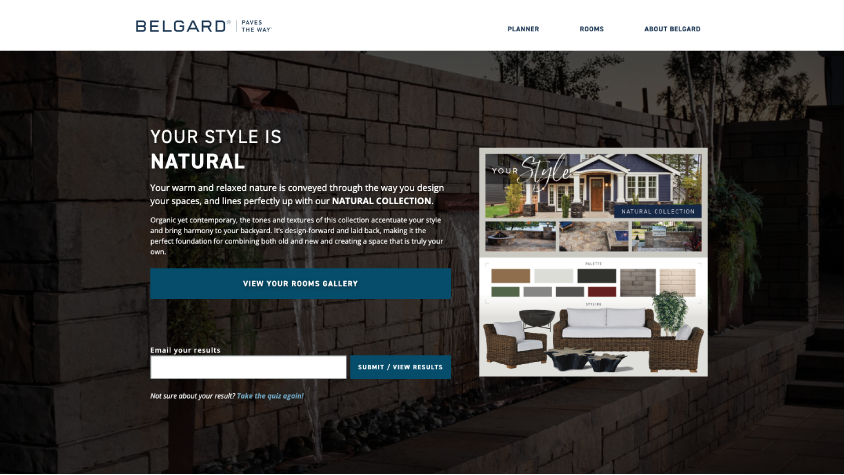 ---
For bigger, multi-room projects, ROOMS offers a number of templates to get the homeowner started. These include fully rendered 3D models of a home with multiple outdoor living spaces, all made up of assets available to the designer. 
---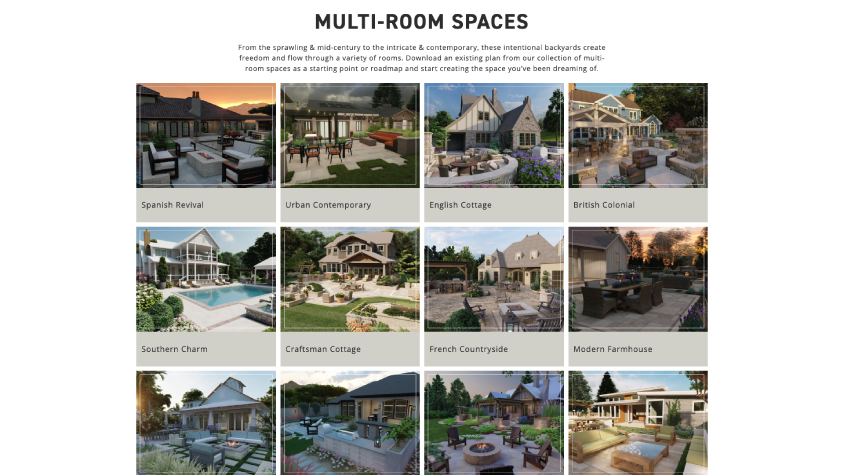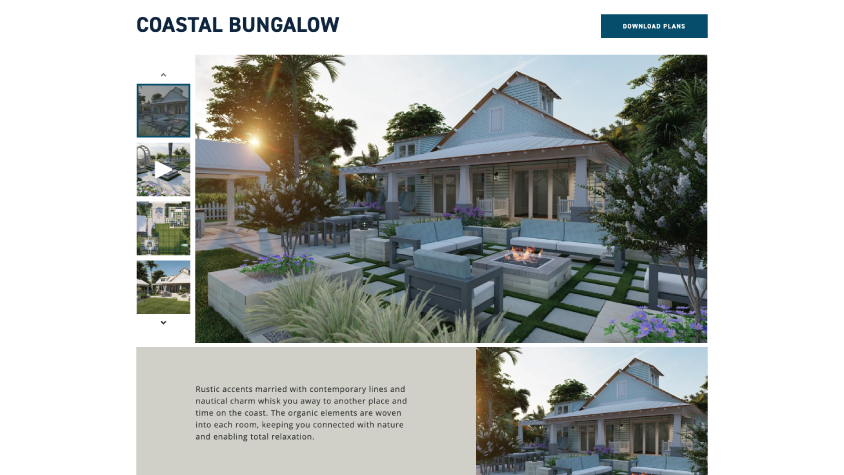 ---
On the contractor side of things, ROOMS serves as an excellent sales tool when bidding on jobs. Often homeowners have trouble visualizing what the end product of an outdoor space will look like. ROOMS renders that space in a digital display that can be easily adjusted by the client so that they feel confident in the outcome of the job before it even starts. 
Among the many options for customization in the ROOMS Planner is an augmented reality or AR feature. This allows the user's phone or tablet camera to display Belgard Room assets in the surrounding space in real time. Simply download a specific room and watch as it is superimposed over whatever the camera displays on screen.
Whether you're a homeowner looking to plan your outdoor space or a contractor who wants to collaborate with their client, ROOMS is an excellent tool for your next project. If you're interested in using ROOMS, click the link and start putting together your dream patio.