Jeremy South's second Hardscape Hero win in just six months is an example of the award being based on a quality finished product rather than a dramatically-scaled build story. According to South, this project also went incredibly smooth! But even without any drama during the construction phase, the client still ended up with a dramatic outdoor living space that caught our judges' eyes. (Again!)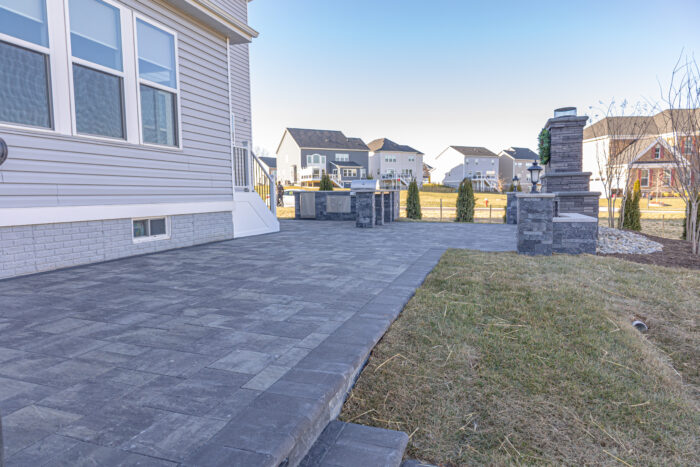 The project started out like many of South Side Specialties' projects, with a potential client reaching out through their website's "request a quote" feature to arrange an initial meeting. The ball started rolling from there: "We did our usual process – came out, offered a 3D design to the client, they accepted, so we went into the design phase" says South. "We made a couple of revisions during that time, but they loved the design and moved forward with it."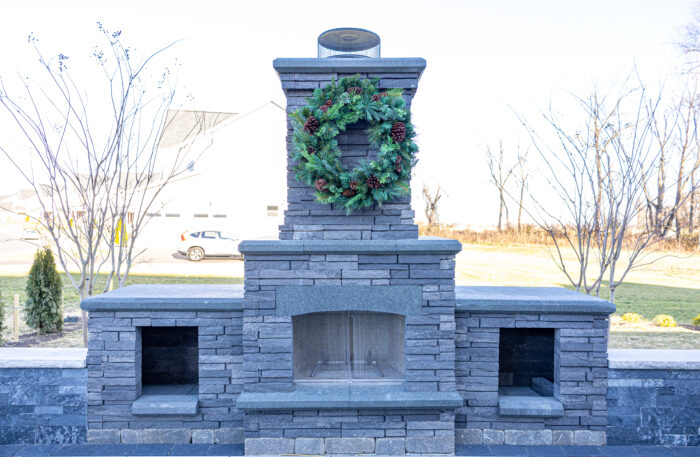 The homeowner had initially expressed interest in a simple firepit, but with those 3D renderings, South was able to show them how a full fireplace could be a better fit for their space and their needs. He explains, "Since they have a corner lot without too much privacy, we suggested doing the fireplace to act almost like a wall for that added privacy."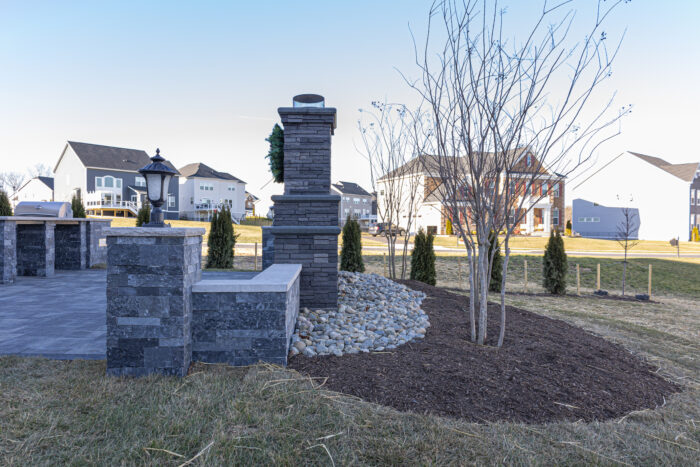 And with the resulting fireplace topped with a full-height chimney and flanked by built-in wood boxes, seating walls, and end-columns, that "wall" definitely does its job providing a private patio space for the homeowners to enjoy.
Another reason the build progressed so smoothly is that the design incorporated products South has worked with before. "We guided them to Belgard products because we really like them," he says. "The Bordeaux fireplace is really awesome, so we chose that along with Origins pavers." Pressed to name one single thing that didn't go smoothly, South admitted the weather wasn't exactly ideal. "We were out there in some cold weather," he says, "but with cold our only challenge, that's not bad at all."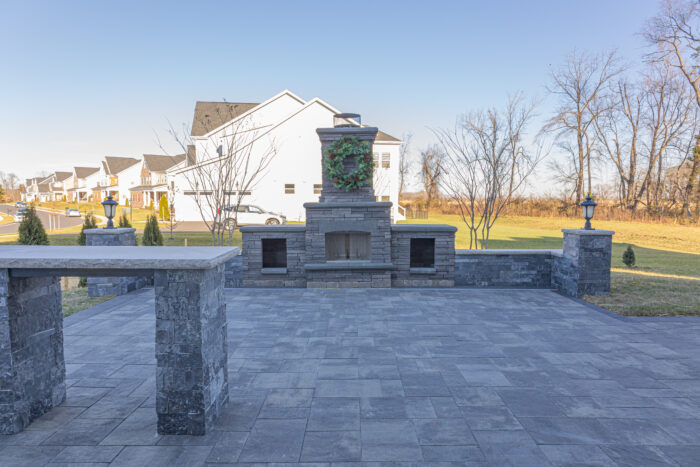 That icy weather was a good match for South's cool calm about his second win: "I definitely knew we were going to submit this project, but I don't think we anticipated winning," he says. "I just thought it was a really nice project and we probably should submit it." He encourages other contractors to do the same, adding "we didn't even know about the Hardscape Hero program until our supplier pushed us in that direction." A lucky push for this now two-time Hardscape Hero!
Want to be a Belgard Hardscape Hero? Submit your project here. Follow us on Facebook and Instagram to see more beautiful photos from Hardscape Hero winners.
The following Belgard products were used in this project: