Does your company have a recent project that stands out as a real showstopper? You could be a Belgard Hardscape Hero! Our monthly awards program for outstanding residential hardscape installations recognizes the best of the best among contractors working with Belgard products – but the benefits don't end there. What else can you expect as a Hardscape Hero?
It's All About That Swag
First of all, free, exclusive merch! In addition to a set of 10 Hardscape Hero t-shirts for your team, you'll also gain access to exclusive Hardscape Hero branded and co-branded apparel through our Contractor Club website that identifies you and your team as part of the elite Hardscape Hero club.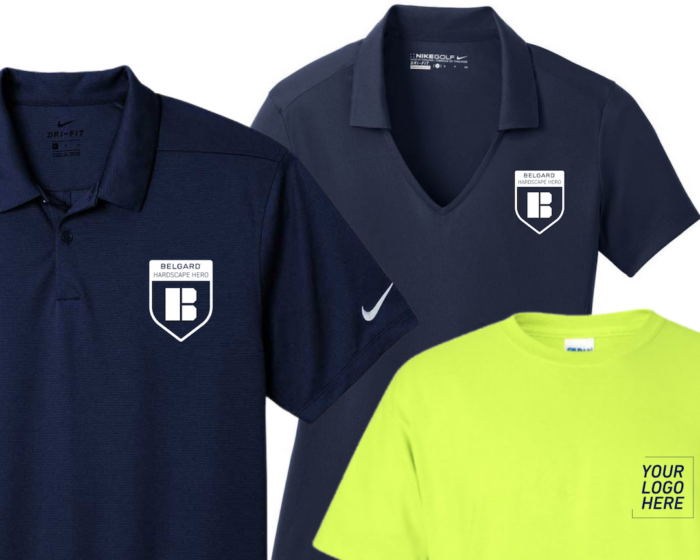 High-quality t-shirts, Nike golf shirts, hoodies, jackets, rain jackets, vests– all of your favorite Contractor Club apparel items– are now available with the Belgard Hardscape Hero badge to highlight your status as an award-winning hardscape contractor. More merch will be added soon, so keep an eye out for upcoming releases like a new baseball hat and long-sleeve performance shirt.
The Best of the Best
Once you've been crowned a monthly Hardscape Hero, you'll be entered to win the top honor: Hardscape Hero of the Year! All monthly winners are invited to attend the annual awards ceremony in Richmond, VA, with a chance to walk away with another fantastic suite of prizes and ultimate bragging rights.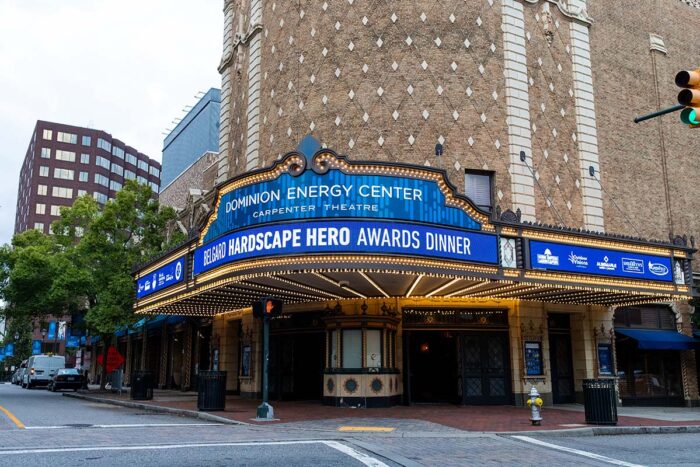 The 2021 ceremony (which also honored 2020 winners after a skipped year for the pandemic) included a daytime clay-shooting competition, the Technical Clay Classic (with a Yeti backpack cooler for the winner, and a good-natured roast by Technical National Account Manager Aaron Phifer for the last-place finisher), a festive cocktail hour and dinner, winner announcements complete with confetti cannons, and a high-energy dance floor to finish out the celebration.
See more about the November 2021 event that honored JC Design Construction and Landscaping (2020) and Sherbeyn's Landscape (2021) as the ultimate Hardscape Heroes.
Plentiful Perks and Prizes
Bragging rights, celebrations, and merch are just the beginning – you'll collect a whole suite of sweet prizes as a Hardscape Hero:
Monthly winners:
$750 Belgard Bucks
$250 in gas cards for your team
A professional photoshoot for your winning project
Featured article on our blog, Facebook and Instagram
Entry into the Hardscape Hero of the Year competition
An invitation to our annual Hardscape Hero awards ceremony
Hardscape Hero of the Year winner:
$5,000 in tools and equipment
$5,000 in other gifts and prizes
$500 credit for Techniseal Products
$500 in custom marketing materials
Featured article on our blog, Facebook and Instagram
Framed photo of your winning project
A possible feature in our new TaleGate video series
If you think you have what it takes to become a Belgard Hardscape Hero, submit your company's best residential hardscape project for consideration.