With warm spring days just around the corner, it's time to start planning your outdoor upgrades! Whether you'll be working from home on your deck or entertaining friends on your patio, you'll want to incorporate some of 2022's hottest outdoor living trends. Here's what we're seeing:
Blending Indoor/Outdoor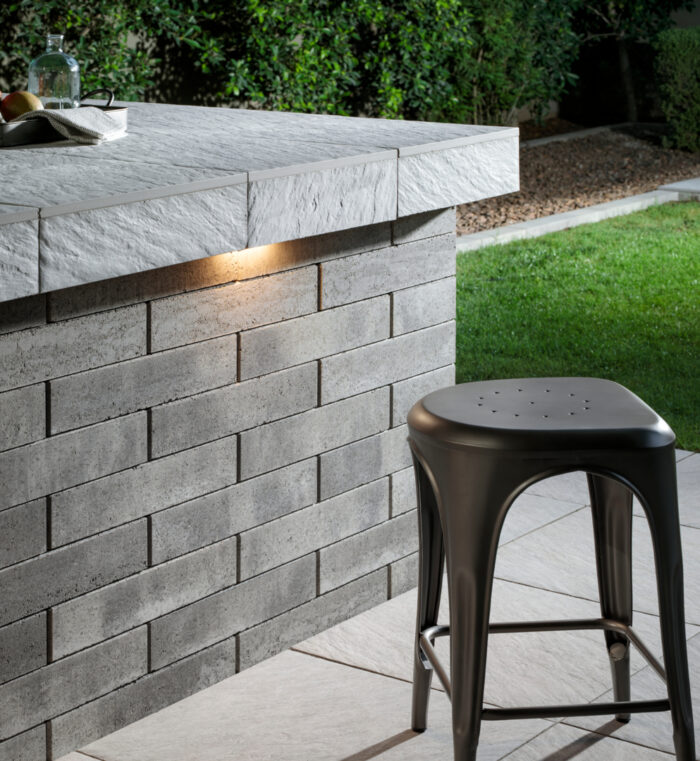 For years, the trend was "bringing the outdoors in" with interior home accents like potted plants, botanical prints, and fresh-cut flowers. But 2022 has us bringing the indoors out, with features formerly only found in interior rooms now putting a cozy stamp on outdoor spaces big and small. Comfy upholstered furniture, electronics like speakers and big-screen TVs, stone fireplaces, even fully-fitted kitchens are all blurring the lines between indoors and out, doubling the impact of all your home's spaces.
Landscape lighting is another way to bring the indoors out, with comfortable ambient lighting to illuminate your entertaining spaces and to highlight your landscaping. Belgard partner Tru-Scapes produces a range of simple-to-install lighting options to help you set the mood on your patio.
Bringing Color Back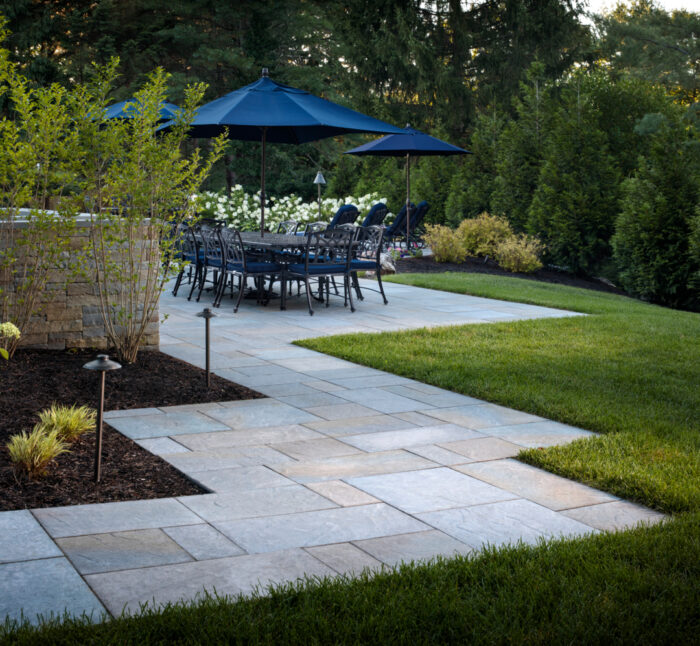 The stark minimalism of a white-and-gray color scheme dominated decorating for a good decade, but 2022 trends are turning towards more vibrant shades drawn from the colors of nature. Earthy neutrals like taupe, beige, and other sandy tones lay down a soothing base palette, with pops of nature-inspired colors like olive green, terracotta, rich chocolate brown, and even bright blue like Belgard's 2022 Color of the Year, Jetset, a vibrant hue that brings tones of sea and sky to your space. To experiment with these shades in your outdoor space, add low-commitment accents like chair cushions, throw pillows, candles, and other accessories.
Climate Control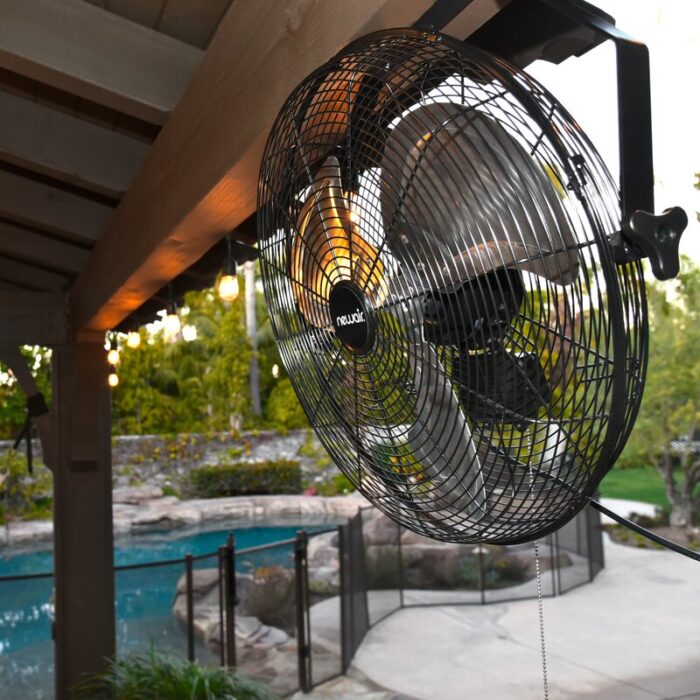 Gone are the days of sweating through a summer barbecue or freezing through a mid-winter gathering: it's become increasingly easy (and popular!) to extend your home's comfortable climate zone into the outdoors. This can mean warming things up in winter with a fire pit, fire table, fireplace, freestanding tower heaters, or wall-mounted space heaters. It can also mean cooling things down in summer with mounted ceiling or wall fans or a patio misting system. Your return on investment is the additional time you can spend enjoying your patio with friends and family!
Work Space
With work-from-home as a new normal and viable long-term option for many workers, 2022 is seeing a transition from the temporary mobile offices thrown together two years ago to more permanent, comfortable, and productive office spaces. Don't overlook your patio as an option when deciding on your new home office setup – we've got lots of tips (including using a WiFi extender to boost your internet signal) to make working outdoors work for you.
Modular Furniture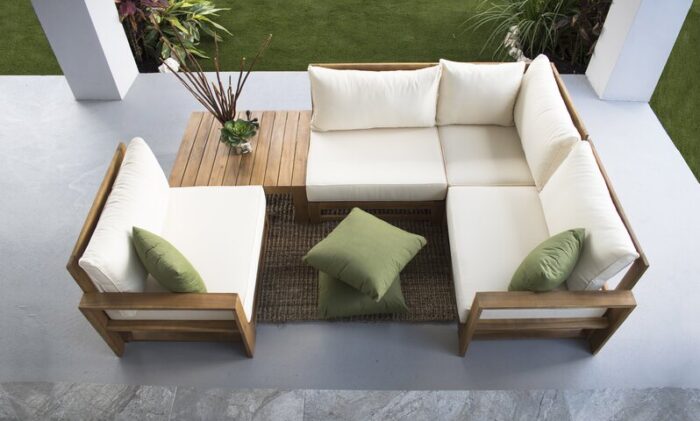 If you liked Legos as a kid, we've got great news for you: modular patio furniture is a major trend for 2022. Versatile furniture sets are more popular than ever, thanks to their ability to flex with your needs and current entertaining style. The same sectional sofa that your family piles onto for an outdoor movie can be pulled apart to loveseats for a couples' game night or individual chairs for a football watch party. Then push it all back together again to save space and streamline your patio setup until your next event.
Luxury Outdoor Kitchens

Not a new trend for 2022, but going stronger than ever this year… the outdoor kitchen. What started as a simple backyard BBQ grill (and maybe with a side table if you were feeling fancy) has turned into full-scale designer outdoor kitchens complete with gas cooktops, refrigerators, freezers, and even kegerators and dishwashers! The Belgard Elements line of outdoor appliances, fire features, accessories, and more can bring a finishing touch to any space.
Many Belgard Authorized Contractors are now seasoned pros at designing and installing outdoor dream kitchens – consult with a professional to decide which bells and whistles make sense for your space and your lifestyle.
Eco-Gardening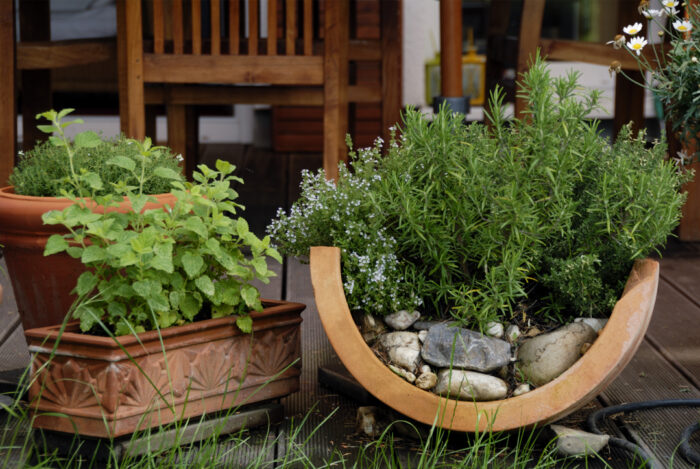 Fortunately for the planet, eco-friendly design continues to be a major trend in outdoor living. From smart irrigation systems and permeable pavers to native plantings and pollinator-friendly vegetation, you have many options to support a healthy ecosystem while still achieving your desired look for your outdoor space. See our tips for how to think green while planning out your dream patio.
Design fads come and go, but these 2022 outdoor living trends all represent fairly timeless ways to upgrade your outdoor space. Consider incorporating a few into your home in time for patio season this year – you'll thank yourself come summer!