Congratulations to May's HARDSCAPE HERO, Jeff Gray of Outdoor Visions by Jeff Gray, LLC. Based out of Newport News, he has 15 years in the hardscape industry. His company is best known for large, multi-feature patio designs. Gray runs a tight ship, with most of his crew having been with him for 10 or more years. "I'm on site every day. That's something you don't see with a lot of contractors in this business," he says.
The team at Outdoor Visions by Jeff Gray, LLC. has built a reputation for being able to create large outdoor living spaces from nothing. "We really focus on high-end, large-scope outdoor living spaces. All our patios are custom designed, and we love having so much room to work. It gives us a lot of freedom to be creative," Gray explains.
Their winning project was no different. "Before the patio, you would walk down the back steps and into a sloped lawn. There wasn't anything there," says Gray. "We designed a patio that ran from the back door to their dock and allowed them to have a greater use of their entire yard."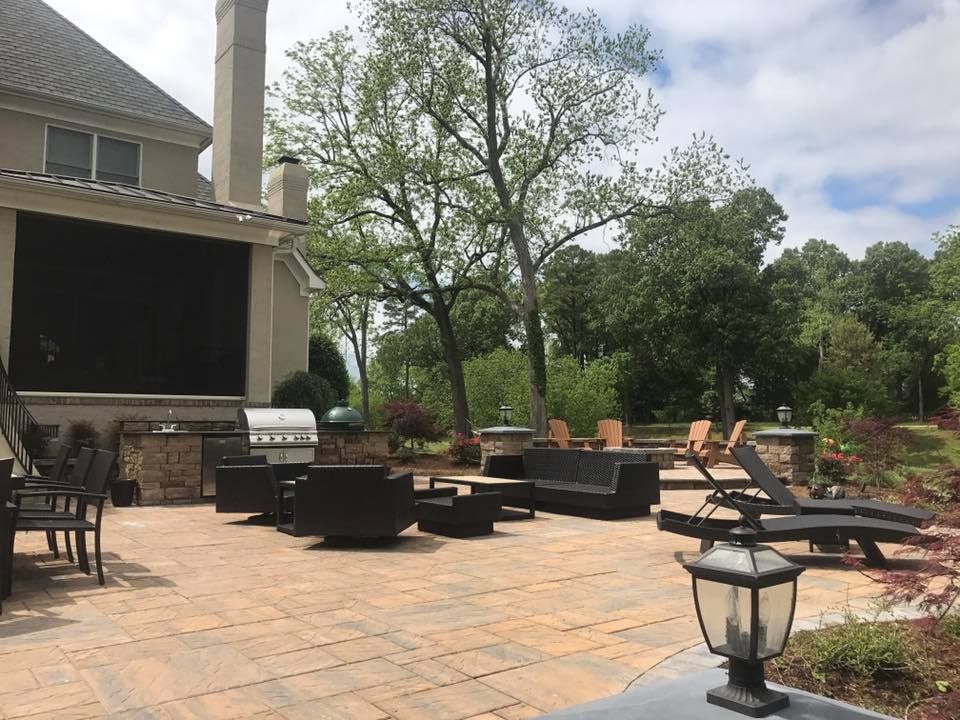 The project was challenging due to the house's location. It's set back from the road, and the driveway leading up to it is narrow and winding, making it difficult for Gray's team to get materials to the work site.
"We make it a point not to interrupt the homeowner's routine when we do our work. Also, we're careful not to tear up their lawn or cause other damage or disruption to the surrounding area," says Gray.
The team wound up moving most of the pavers and gravel in bags to get it to the job site without creating a footprint larger than what was necessary to get the work done.
"People are always blown away when we're on site. We're incredibly organized as a crew and strive to make visible progress every day," he says.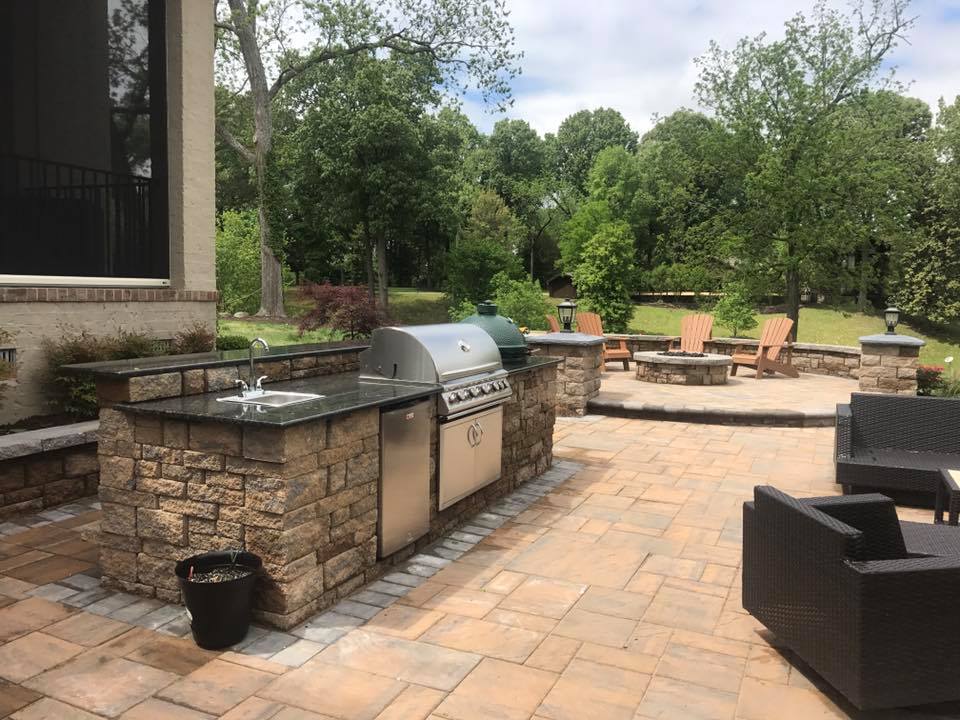 Communication is a key part of the installation process for Outdoor Visions by Jeff Gray. "I'd say I almost over-communicate, but we want people to know when we'll be there, what we're doing and what they can expect," he explains.
This style of communication paid off in spades on their winning project. The client was in China during most of the installation, but once Gray was working on site, he realized that moving the outdoor kitchen counter forward would allow for the creation of a bar.
"We reached out to the client and showed them that moving it forward would allow people to sit at the bar and enjoy the beautiful view," Gray states. The client agreed and will now have even more options for taking in the design and the land.
To Gray, enhancing the client's lifestyle is the most important part of the hardscape process. "We try to spend time with the client and get a feel for their lifestyle before we design anything. That way, their patio is an extension of their life, not something that's been added on."
This project was completed using Highland Stone, Chatham Natural, Chatham XL and CottageStone Textured.
Want to be our next HARDSCAPE HERO? Submit your project today.