Winning the HARDSCAPE HERO award isn't always about submitting the biggest, most elaborate job. Three-time HARDSCAPE HERO winner, Jeff Gray of  Outdoor Visions by Jeff Gray—also winner of 2017's HARDSCAPE HERO of the YEAR—knows that planning, creativity and research can come together to create a winning job.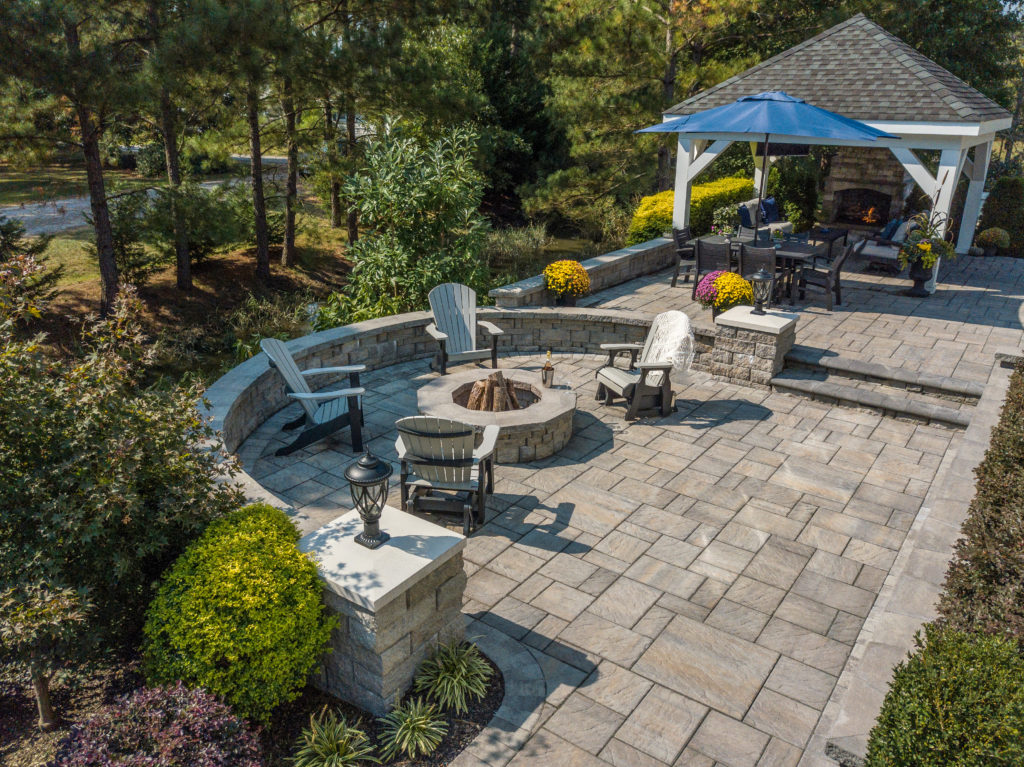 "The homeowners originally wanted to put in a retaining wall to block a creek that runs through their backyard. It has a history of overflowing its banks and flooding," explained Gray. However, after seeing the yard, a mixture of creek bed and uneven terrain, he suggested a more functional solution.
"By installing the patio, the homeowners were able to reclaim a significant amount of their yard and turn it into a useable space," he said.
During the installation, Gray and his team worked to level some portions of the yard.
"We wanted the patio to only have two terraces. This was done to give the space more flow and open it up, rather than a series of terraces broken up by sets of stairs," he said.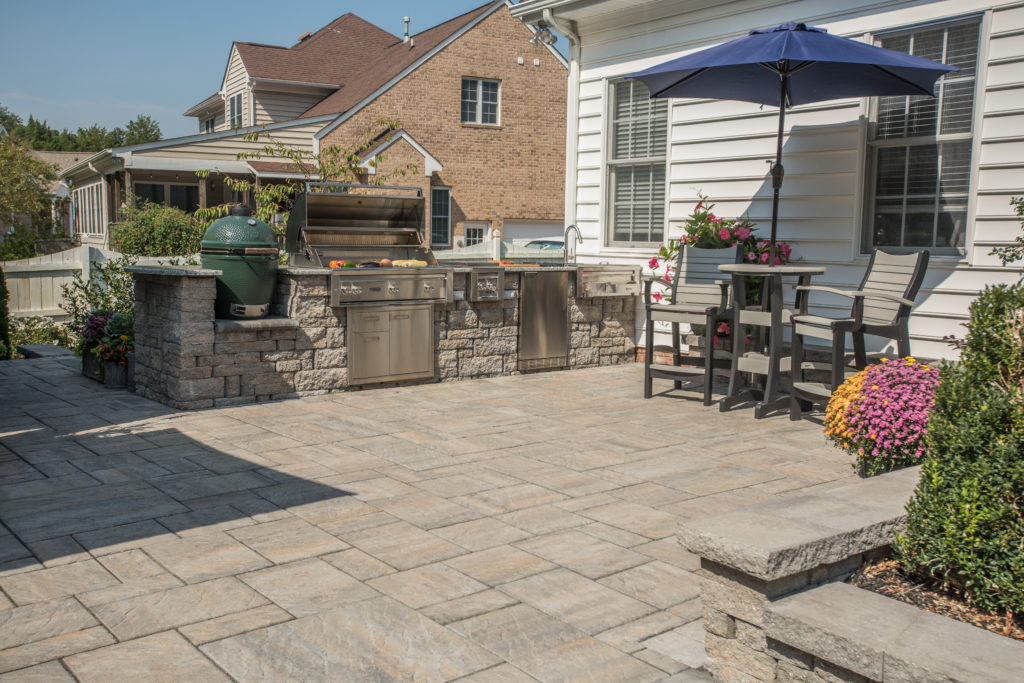 The patio stretches as close to the creek as possible without risking water damage. Gray and his team did historical flooding research to see how high the creek had risen in the past, a perfect example of the thoroughness and thoughtfulness embodied by HARDSCAPE HEROES.
Instead of just a retaining wall, the homeowners got a beautiful outdoor living space complete with an outdoor kitchen, a fire pit and an outdoor living room with a fireplace, gazebo, TV and Bluetooth speakers.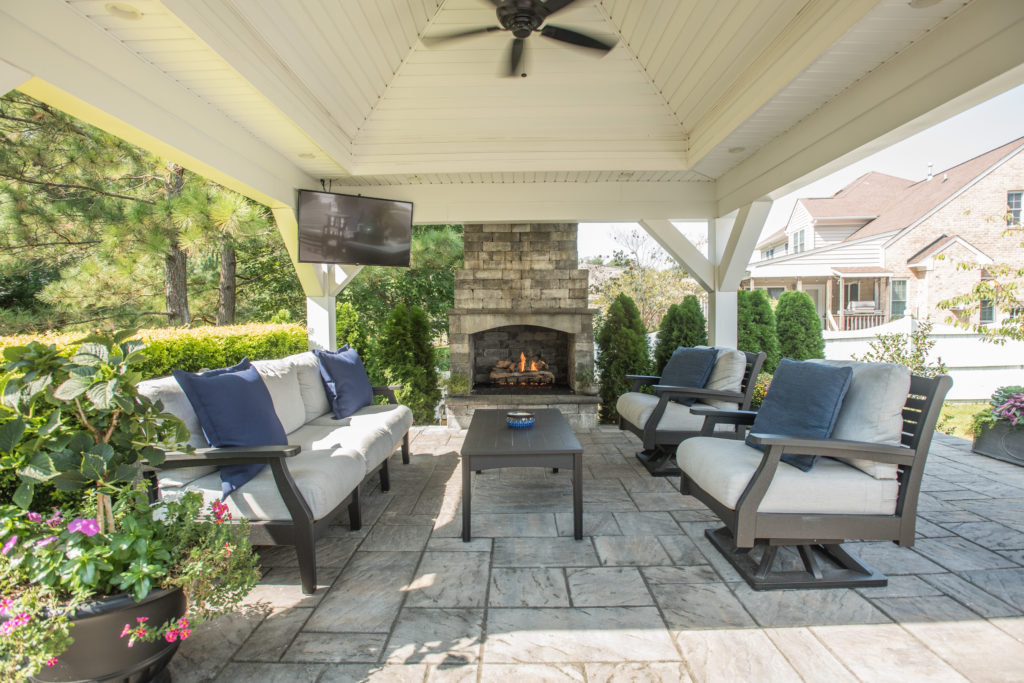 "They love their new space. It definitely turned into a bigger project than anticipated but we accomplished the goal of heading off the creek, while bringing a new level of functionality and beauty to their yard," said Gray.
The winning project was completed using Chatham Natural, a Highland Free Standing Wall, a Dublin Traditional Fireplace and a Dublin Fire Pit.
Want to be a HARDSCAPE HERO? Submit your project here. Follow us on Facebook and Instagram to see more beautiful photos from winning HARDSCAPE HERO jobs.