With colder weather right around the corner, it's time to start stocking up on firewood for your fire pit or fireplace. When that pickup full of wood arrives at your door, do you know where you're going to stack it? Of course, the Belgard's Weston Stone Woodbox is a great option, but if it doesn't work with your outdoor living space, we've found some creative ways to store your firewood outdoors.
DIY Rolling Cart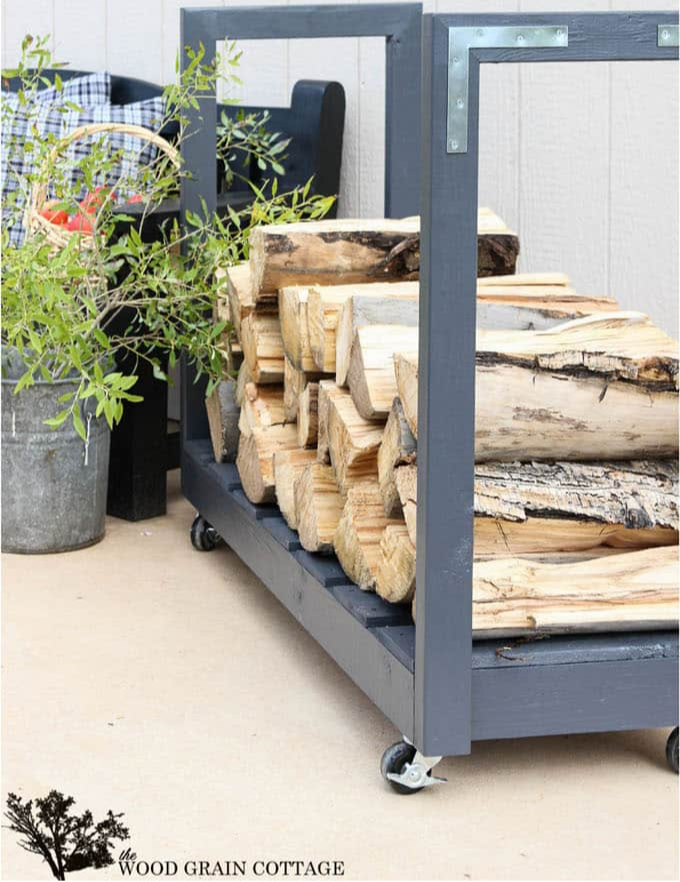 Incredibly functional and stylish, this DIY project from The Wood Grain Cottage lets you easily build a rolling wood cart in just an afternoon. The cart allows for more modularity and can be painted and styled to match your existing décor.
Flex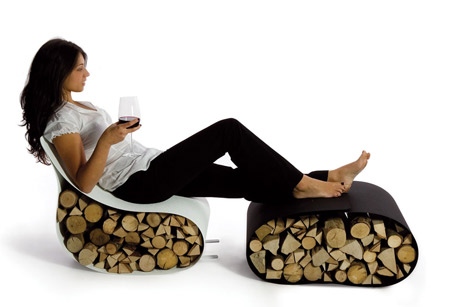 Italian designer Ak47 has several fashionable firewood holders available, including the Flex model. This firewood holder can be shaped into a comfortable chair and ottoman while keeping your firewood dry and organized.
Woodstocker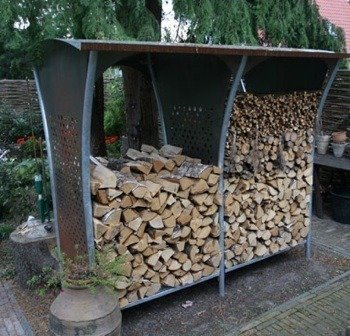 The Woodstocker from Harrie Leenders is an industrial-sized firewood holder for the serious fire pit user. It can hold multiple cords of wood, is durable enough to withstand the elements and is designed to keep your wood dry and stacked while only occupying a small vertical footprint.
Vintage Style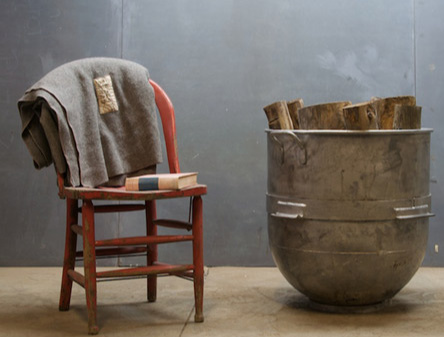 The vintage zinc firewood holder from Mod50 is a modular and moderately sized option for those that want a rustic look and the ability to conveniently store fire wood next to their fire pit. As the holder ages, it will also develop a beautiful patina from the elements.
Bench It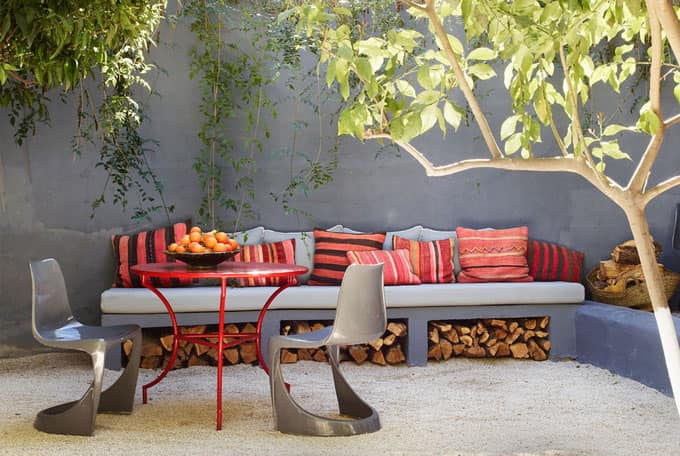 Whether using a purchased storage bench, or building firewood storage into your patio's freestanding wall bench, this storage option capitalizes on space, allowing you to store lots of firewood without creating another footprint.
No matter how you choose to store your firewood, time spent with friends and family around a roaring fire is never wasted. Grab some marshmallows and enjoy your patio this fall!