Hector Manuel of Oxl Landscaping came to the United States from Guatemala as a teenager, and he's been building his American success story ever since. And now, not only has he established a thriving Virginia-based landscape and hardscape business, he's been named Belgard's Hardscape Hero for December 2022!
Manuel knows that hard work is the key to success in any business, perhaps especially so in the hyper-competitive hardscape design and installation industry. But luckily, he's never shied away from putting his nose to the grindstone. 
---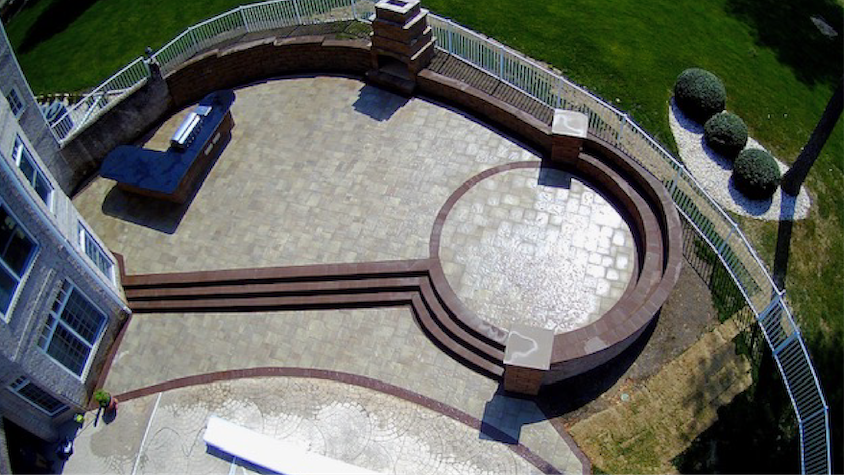 ---
"I came to the U.S. when I was around 17, and did work for a hardscape company for around 10 years," says Manuel. "That's where I learned a lot of skills – how to run equipment, how to run a company and work with customers. I went on to get my ICPI certification for installing pavers, walls and other hardscape features, and then in 2007, my wife and I started our own business, Oxl Landscaping."
The fledgling company started out with little more than a minivan and some tools, but the quality of their work quickly established them as a reputable contractor in the Richmond region. "Customers started to share our name really quickly," he says. "That's how we grew, and after two years we were staying so busy that we were able to purchase more equipment, another truck, a trailer, and hire two more guys to our crew."
That solid reputation is how he got connected with the client for his winning project. "This particular homeowner wanted something different, something that didn't feel overly simple," explains Manuel, adding that he was hired for the job after the homeowner had met with several other contractors who just weren't quite the right fit for his needs. 
---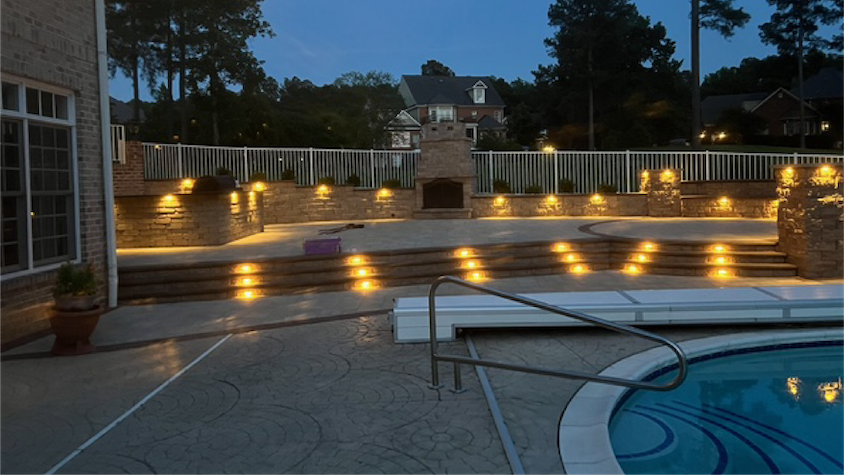 ---
"When [the homeowner] found us it was a really good fit — because I don't like simple jobs," says Manuel. "Because to me the hardscape design isn't just outdoor living – for me, it's a form of art. You put everything into it so you can create something really cool for your customer."
To do that, Manuel puts himself into the homeowner's shoes and designs as if he himself is going to be using the outdoor living space. "I want to build something I can live with," he says. "I try to picture myself waking up in the morning and going to see my views like 'man, I love this view!' That's where I get my inspiration." 
For this project, that meant creating an extremely functional space designed around the home's existing pool, complete with an outdoor kitchen, fireplace, tons of built-in lighting, and multiple seating zones. Manuel used Belgard's Diamond 10DS wall system along with pavers from our Dimensions collection, with accents in a rich chocolate brown to provide contrast.
---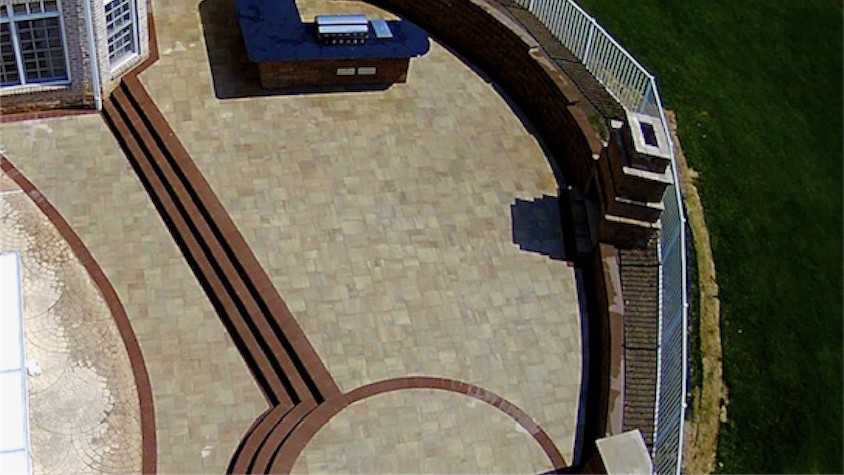 ---
The project wasn't without its challenges, however, including a steeply pitched property that had the homeowner stumped about the possibilities for his space. "That's pretty much off a hill right there," says Manuel, gesturing at a photo of the home's backyard. "The homeowner thought he couldn't do anything right there, but with our experience in complicated outdoor spaces we were able to make it work."
Another challenge arose with the home's location on a well-known golf course, and all of the rules and regulations that come along with building in a sporting community. "They gave us a firm finish date that lined up with an upcoming golf tournament," says Manuel, "and they also required that start to finish everything had to be nice and clean – which is how we work anyway, using dustless equipment."
---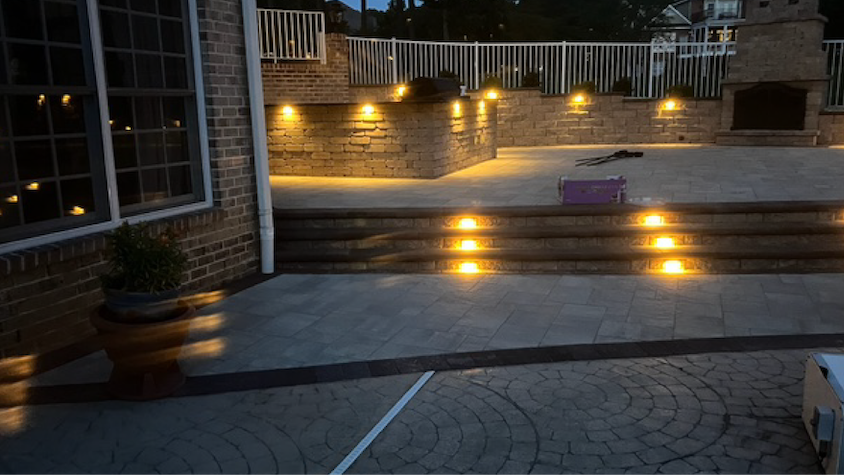 ---
In the end, the project finished on schedule, and the happy homeowner was left to enjoy his new outdoor living space while Manuel moved onto the next project – always in pursuit of the next step in his American Dream.

Want to be a Belgard Hardscape Hero? Submit your project here. Follow us on Facebook and Instagram to see more beautiful photos from Hardscape Hero winners.
The following Belgard products were used in this project: