Three-time HARDSCAPE HERO winner Ellis Wiltshire of Rock Creek Innovations is no stranger to challenging projects. He is a master at enhancing landscapes, turning them into functional outdoor living spaces. With his most recent winning project, located near Lake Anna, Virginia, Wiltshire took a nearly unusable yard and transformed it into a relaxing and functional space.
"The backyard was fairly empty before our installation. The grade was just so steep, it made it hard to even travel down the yard. The homeowners had previously installed two retaining walls to try and fix the problem, but it wasn't enough," explains Wiltshire.
Before the installation could begin, Wiltshire spent time with the homeowners planning the flow and layout of the patio to maximize the amount of usable space. Then, he had to work through complex logistical planning with his crew.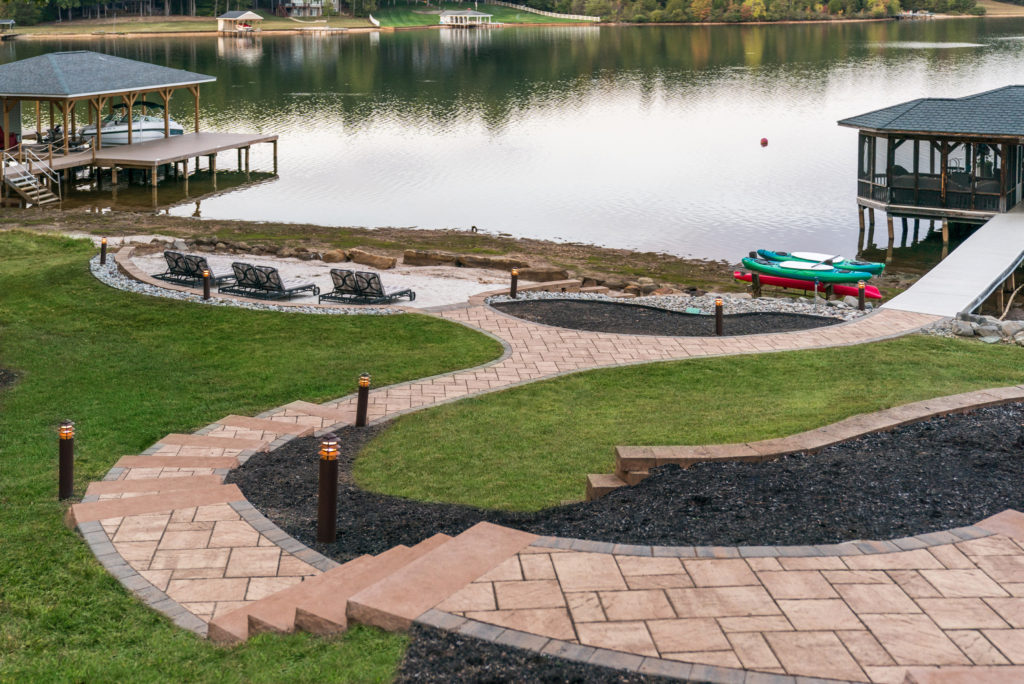 "It was tough to get the materials and equipment onto the property. Luckily, our crews and foreman are incredibly talented. They really stepped up and delivered without causing extra damage to the homeowners' yard," he explains.
The patio is designed to promote drainage throughout the decorative stone around the walkways while gradually sloping toward the lake. This way, the homeowners can easily relax around their fire pit, get to their docks and host guests without battling the aggressively sloping hill.
"Once we had the initial design created and decided how we were going to incorporate the existing retaining walls, we were able to focus on including as many unique features as possible into the outdoor living space," says Wiltshire.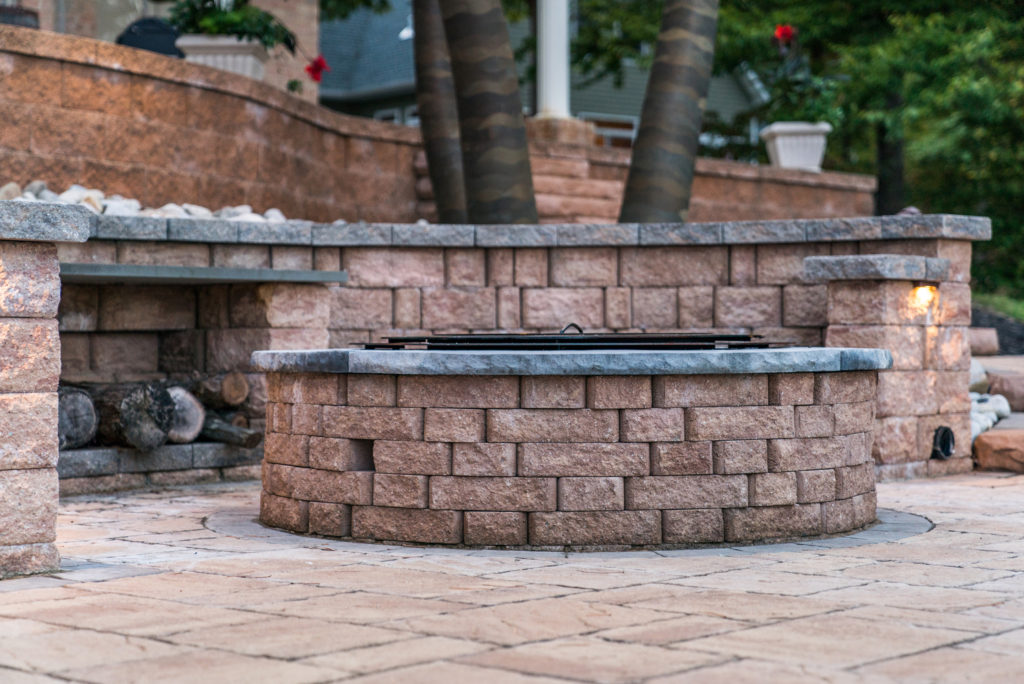 He started by adding a Highland Stone Fire Pit Kit, including a smokeless insert that craftily redirects smoke away from guests. Around the fire pit, Wiltshire included a decorative seating wall with an integrated table and wood box. As a final touch, he added integrated lighting throughout the project, including the steel palm trees.
"The palm trees were the homeowners' idea to give the space a unique vibe. Plus, they offer a lot of overhead lighting," says Wiltshire.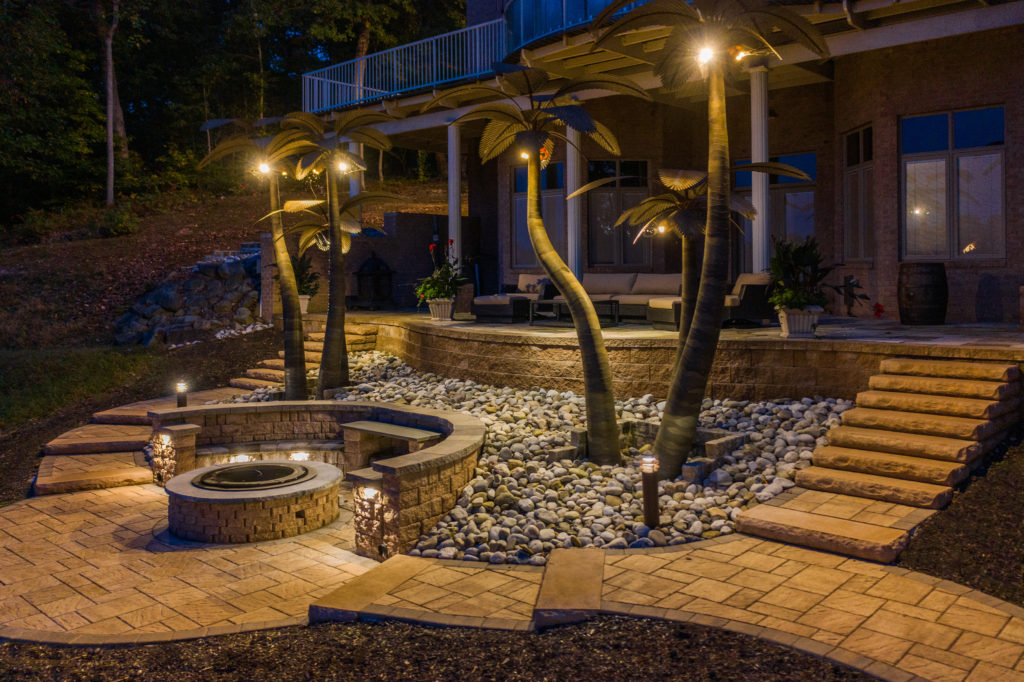 Thanks to innovative design and truckloads of gumption, an unusable space was transformed into a welcoming and functional patio. The homeowners now have full use of their backyard, a hassle-free path to their docks and beautiful lakeside views.
"This project really speaks to what our industry is about.  Ellis was able to take an unusable, wasted area and turn into an outdoor space that will be part of many memories to come for the homeowners.  It's why we do this," says Matt Kwarta, Director of Sales and Marketing for Eagle Bay.
The winning project was completed using Chatham Natural, Cottage Stone, Highland Stone Retaining and Freestanding Walls, Highland Fire Pit Kit and CopingStone.
Want to be a HARDSCAPE HERO? Submit your project here. Follow us on Facebook and Instagram to see more beautiful photos from HARDSCAPE HERO winners.