A HARDSCAPE HERO patio isn't about how many features are installed, or the size of the patio; it's about how the installation was executed. This month's winner Daniel Bradshaw, owner of Appomattox River Landscapes, proves that intelligent design can make a huge difference in the homeowner's day-to-day life.
"The space wasn't really usable or unusable. It was bordered by the driveway and overshadowed by the deck. The homeowners tried several things like planting grass and other plants, but nothing stuck. They wanted something that would offer function and also beautify the space. It's the first thing they see when they pull into their driveway," says Bradshaw.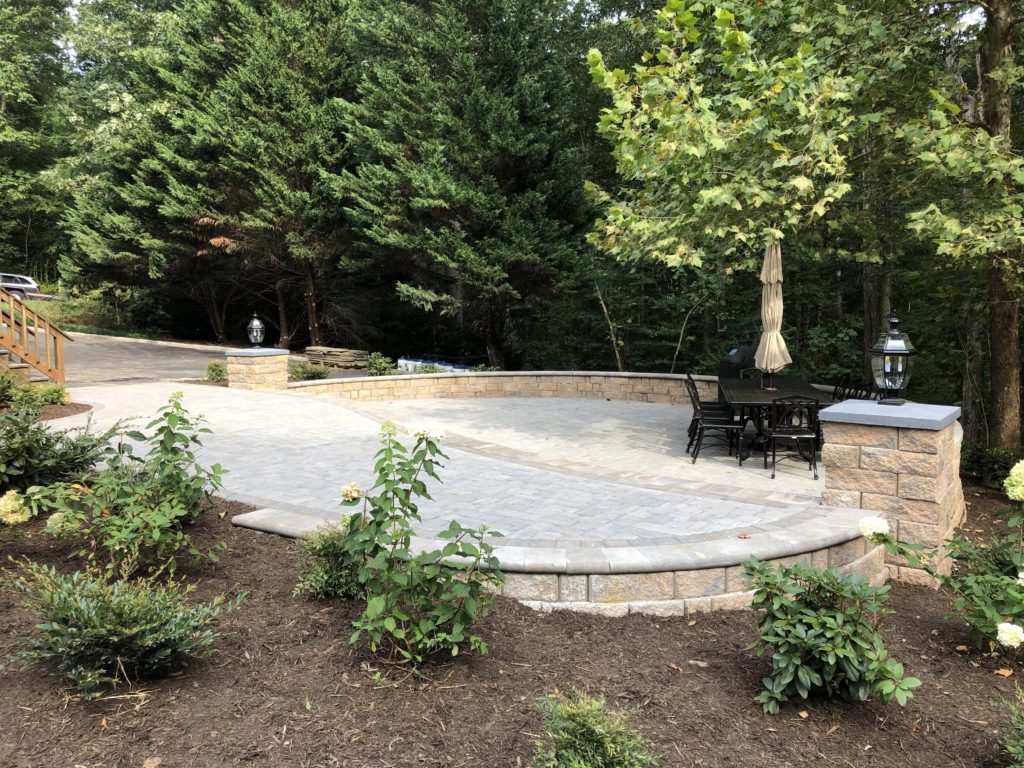 After meeting the homeowners at the 2019 Home & Garden Show near Richmond, Virginia, the team at Appomattox River Landscapes visited their house for a design consultation and began designing plans for the patio installation.
"The homeowners gave us a blank slate. They knew what functions they wanted out of the patio, but left the design up to us," Bradshaw explains.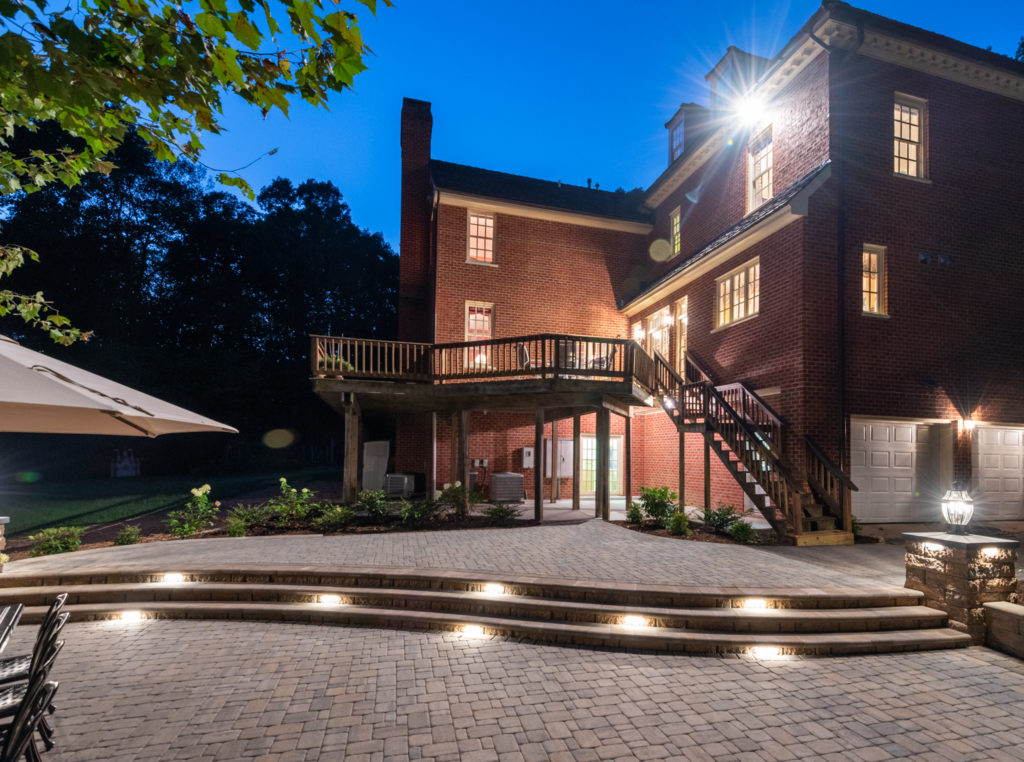 The entire backyard slopes away from the house, so Bradshaw elected to create a patio with two distinct terraces. This allowed the patio to meet the slope of the terrain without any major excavation or need for retaining walls.
"Our main driver was to make the space look as inviting as possible. We wanted it to be something they were excited to see when they came home," he says.
To accomplish this mission, the team at Appomattox River Landscapes installed lighting fixtures on the columns and placed integrated lighting throughout the bordering freestanding walls. The result is a bright, welcoming and clean outdoor living space.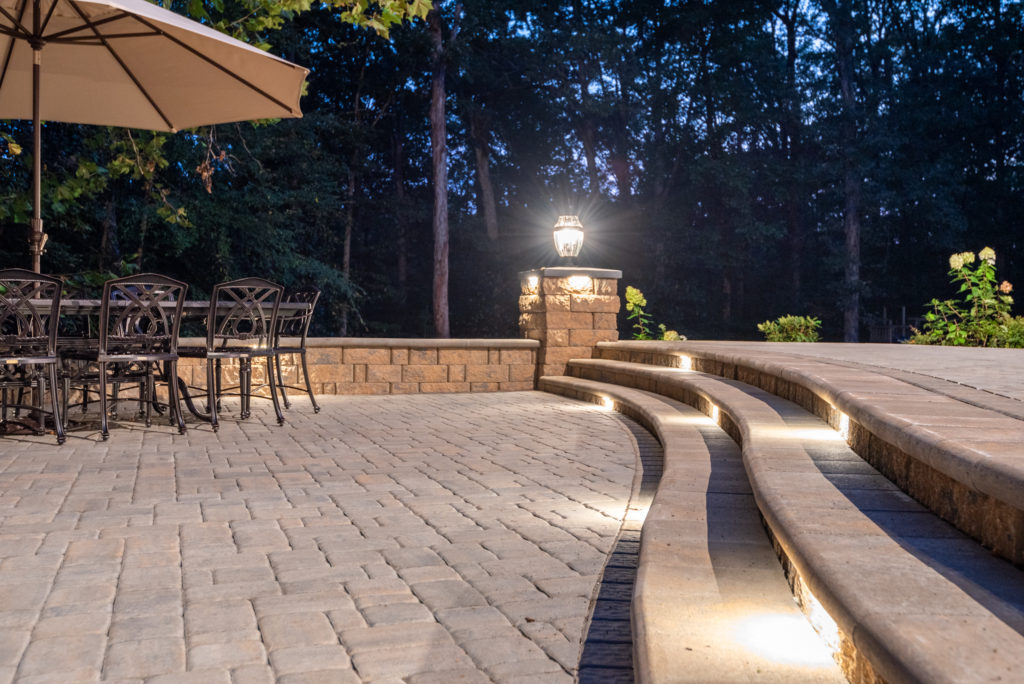 The space was so welcoming, in fact, that the team at Appomattox River Landscapes selected it for their yearly customer appreciation party.
"We asked the homeowners if they would be interested in hosting the party because we thought it would be interesting to have it at one of our installations rather than an event space. They said yes and we were able to bring over 40 of our clients to the patio for the party. It was an amazing time," says Bradshaw.
"We love to hear about projects that our pavers are working on to improve the quality of people's day-to-day lives. Daniel's project won not because of the size, but because it was designed to perfectly meet the homeowner's needs," says Matt Kwarta, Director of Sales & Marketing for Eagle Bay.
The homeowners are greeted every day with a beautiful patio and have maximized the use of their backyard—a winning combination.
The winning project was completed using KingsLand Traditional, CottageStone Textured, CopingStone, Highland Retaining Wall and Highland Freestanding Wall.
Want to be a HARDSCAPE HERO? Submit your project here. Follow us on Facebook and Instagram to see more beautiful photos from HARDSCAPE HERO winners.