February's HARDSCAPE HERO winner, Clinton Ferris of Ferris Landscaping, had his work cut out for him when an existing client asked him to do a complete renovation of their patio. Designing from a blank slate is one thing, but it can be tough to design around existing installations such as pools and old patios.
"The hardest part of this job was demolishing the old project. We had to work around the pool and pull up a lot of material that was improperly installed. Luckily, there was almost no base installed the first time around, so we were given the opportunity to do things the right way," Ferris says.
The homeowner reached out to the Ferris Landscaping team after the company completed some smaller projects around their large horse farm. The client wanted to redo their patio but didn't know quite what to expect.
"We began by talking to them about what they wanted to use the space for, then we sketched up some designs. After going back and forth a few times, I encouraged the homeowners to visit A & B Kearns to see the product," Ferris says. "That changed the whole design. As soon as they saw the EssexStone display, they knew that was what they wanted."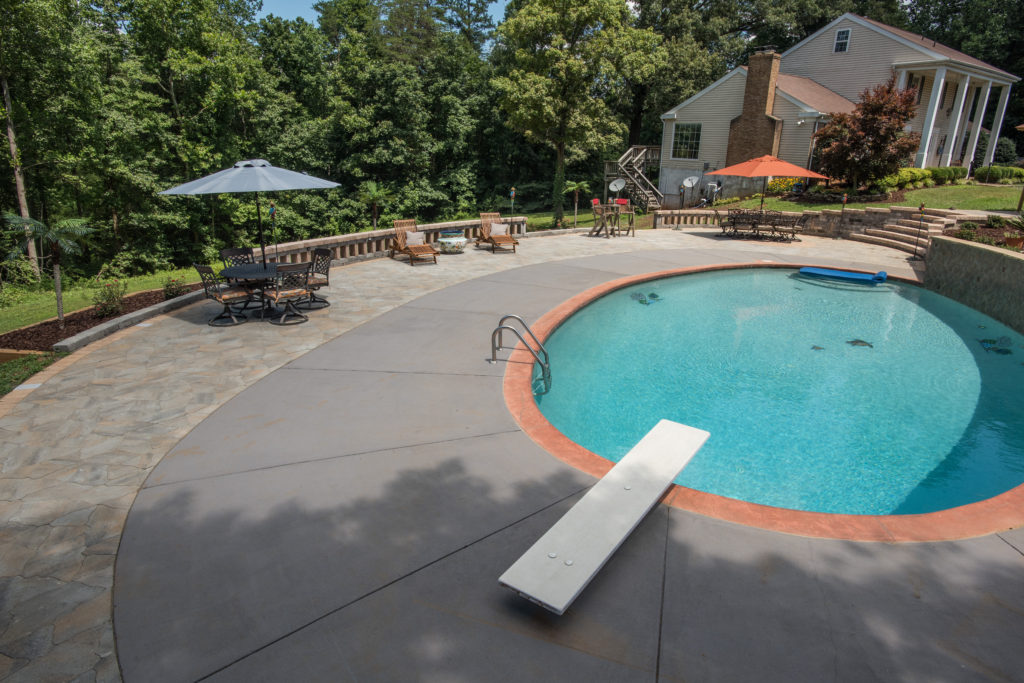 Once the project started, Ferris worked with his client to make small tweaks, and he continued to improve the design even as things were being installed. "The vertical wall pieces were an add-on during installation. I wanted to make the space feel more open and elegant. It was tricky to cut and space them properly, but the homeowners loved it when they saw it," he says.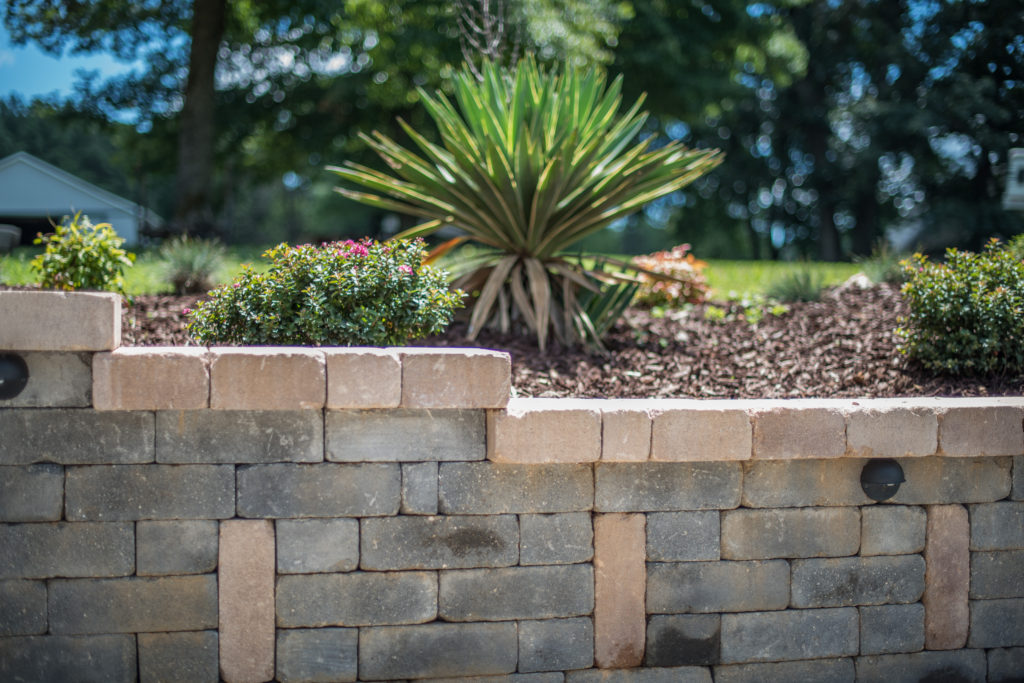 For Ferris, the best part of the hardscape process is getting his hands dirty and working through the installation process. "As the designer, I love seeing projects unfold. It's important for me to be on site daily to see how things are progressing," he says.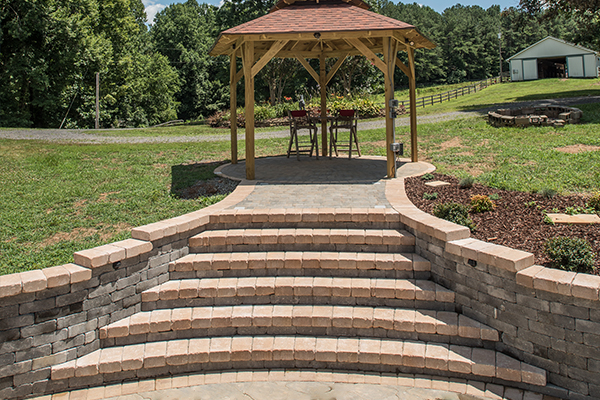 After the project was completed, Ferris's dealer, A & B Kearns, suggested they submit the project to Eagle Bay's HARDSCAPE HERO awards. "I'm happy they suggested that we submit because it worked out, and I'm excited to have won," Ferris says.
The winning project was completed using EssexStone, Dublin™ Freestanding Wall and CottageStone.
Want to be a HARDSCAPE HERO? Submit your project here.
Follow us on Facebook and Instagram to see more beautiful photos from winning HARDSCAPE HERO jobs.