Even a HARDSCAPE HERO project can start with nothing more than the luck of the draw. This month's winning project, created by Zach Brown of Denison Landscaping, evolved from a chance meeting and the perfect sales pitch.
"During the slower seasons, I'll often drive around and try to connect with contractors and homeowners in person. In this instance, I happened to see a house where Monarch Construction was completing a project. We got to talking, and it seemed like a good fit. The homeowners joined the conversation, and as soon as I showed them the Eagle Bay catalog, they were on board," says Brown.
Brown, a project manager and landscape designer, says that while he specializes in the technical design specifications of landscaping, pavers, and residential permitting, his favorite part of the process is talking to homeowners.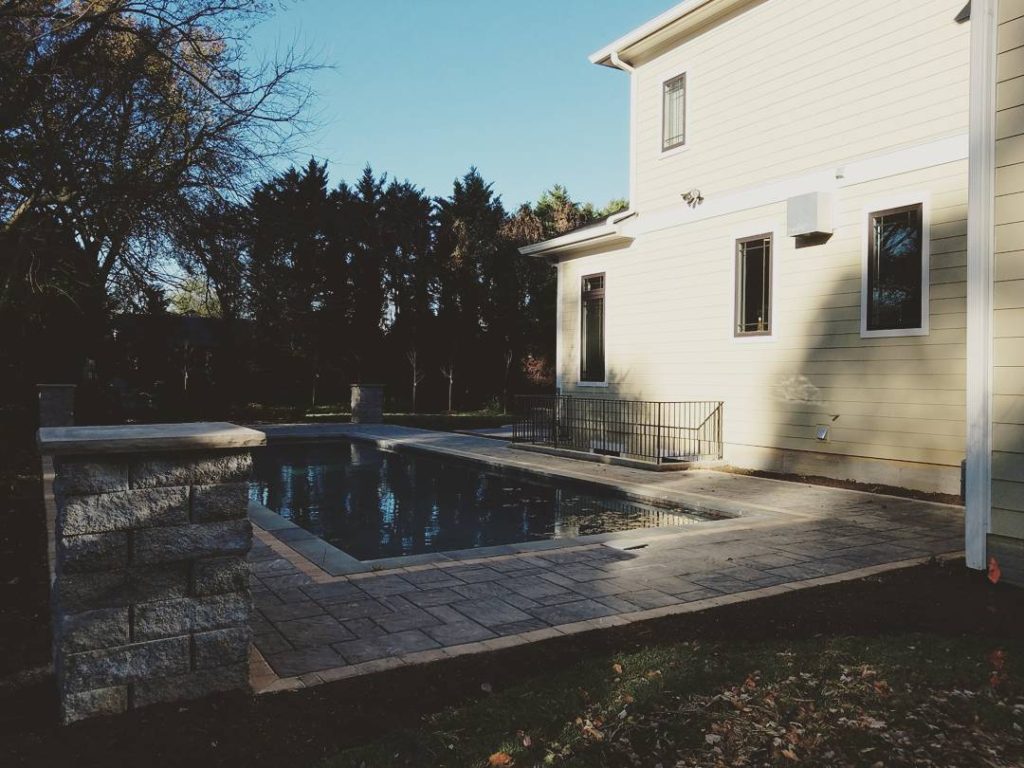 "I got my start in sales at Denison, and I love meeting with people. It's fun to hear their ideas and collaborate on projects. The result is always so much better when I have a clear expectation of the homeowner's needs and know that I'm fulfilling their wishes," he says.
Brown goes on to explain that the biggest challenge the winning project faced was working with the subcontractors and installing the pool. "The pool has a motorized closure, heating, and lighting so all of the coping around the pool had to be perfectly level to make sure it worked correctly, and everything had to be connected prior to the pavers being installed. All in all, we wound up pulling our gravel base up three times to run conduit and make sure that everything was perfectly level. It was tough," he says.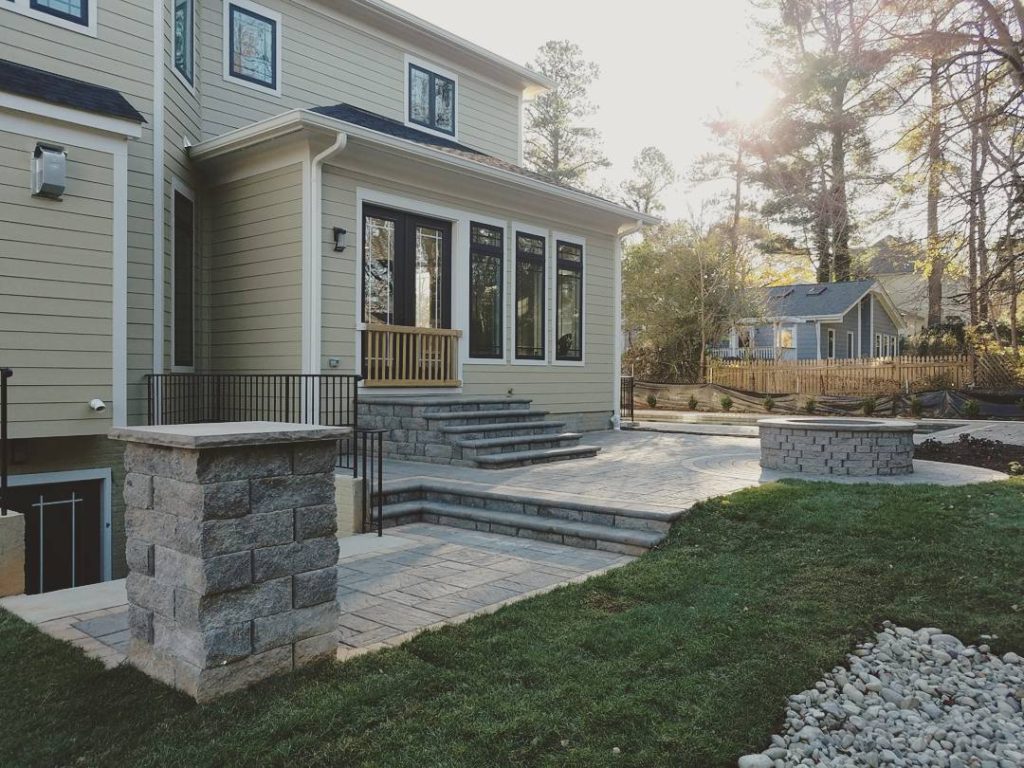 Every project has balance, however, and Brown says the fire pit installation more than made up for the difficulties with the pool. "The coolest part of the project is easily the fire pit. We used three different pavers to create a custom circular pattern around the fire pit itself. We also cut notches into the fire pit so that the homeowner can use wood and gas interchangeably," he says.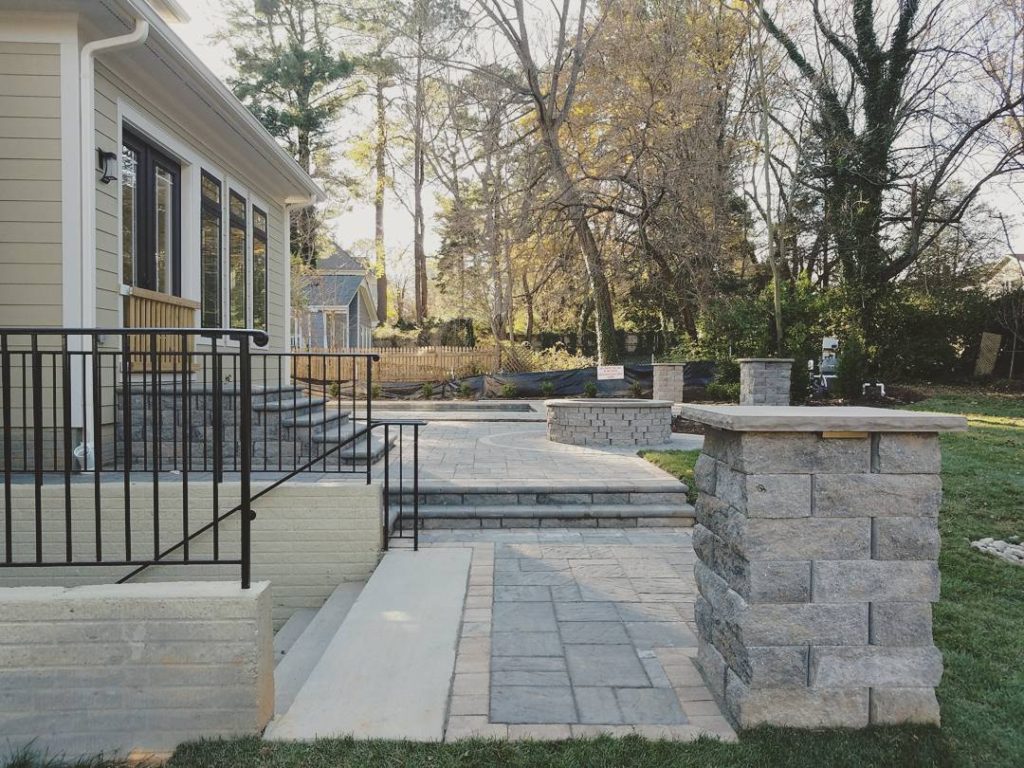 The most important aspect of any HARDSCAPE HERO project is homeowner satisfaction, and the team at Denison Landscaping knocked it out of the park. "They were astounded by the level of detail. The original plans called for a concrete slab around the pool. We really wound up elevating the entire outdoor living space. The homeowners say they spend almost every evening on their patio now," says Brown.
Every winning project is different, but this one shows that attention to detail and a little personality can go a long way in creating something beautiful.
This project was completed using Chatham Natural and Textured, CottageStone, Highland Stone Column Kit & Cap, Landscape Step, CircleStone, and a Highland Stone Fire Pit.
Want to be a HARDSCAPE HERO? Submit your project here.