Becoming a HARDSCAPE HERO is an impressive feat. With hundreds of contractors from around the region submitting, being selected is an honor. Winning projects are selected because of their attention to detail, creativity, and ingenuity. This month, we are pleased to award Commonwealth Curb Appeal their fourth HARDSCAPE HERO award.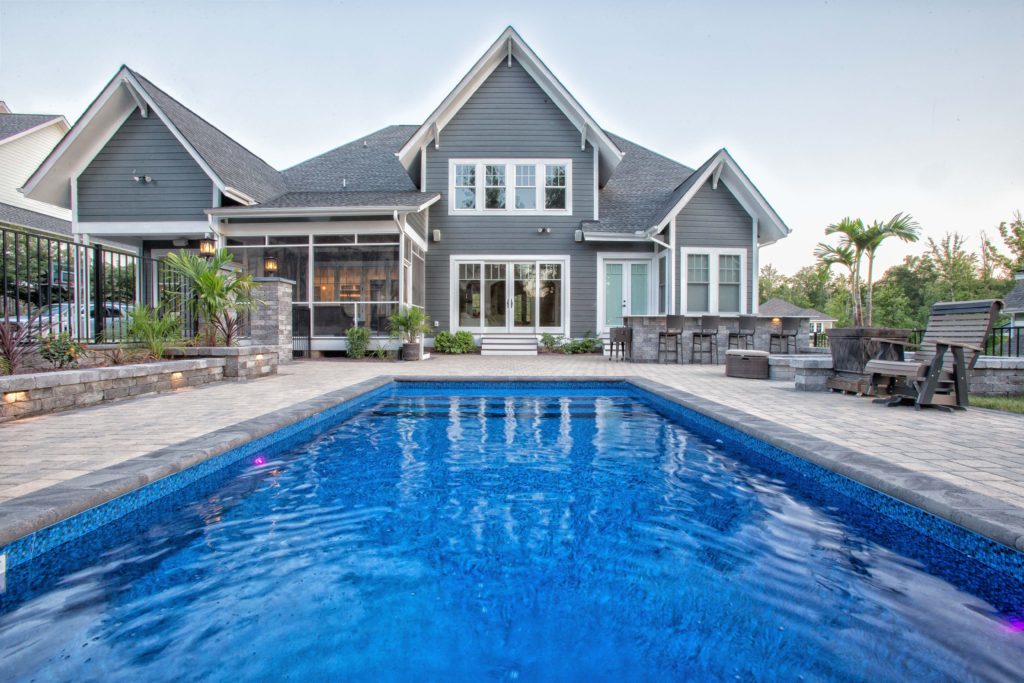 Chris Johannsen wears many hats as a sales manager and designer at Commonwealth Curb Appeal, and he designed and planned the winning project. It all started when the client came to them with a problem: fitting a pool, outdoor kitchen, fire feature, and parking spot for his golf cart all within a limited space.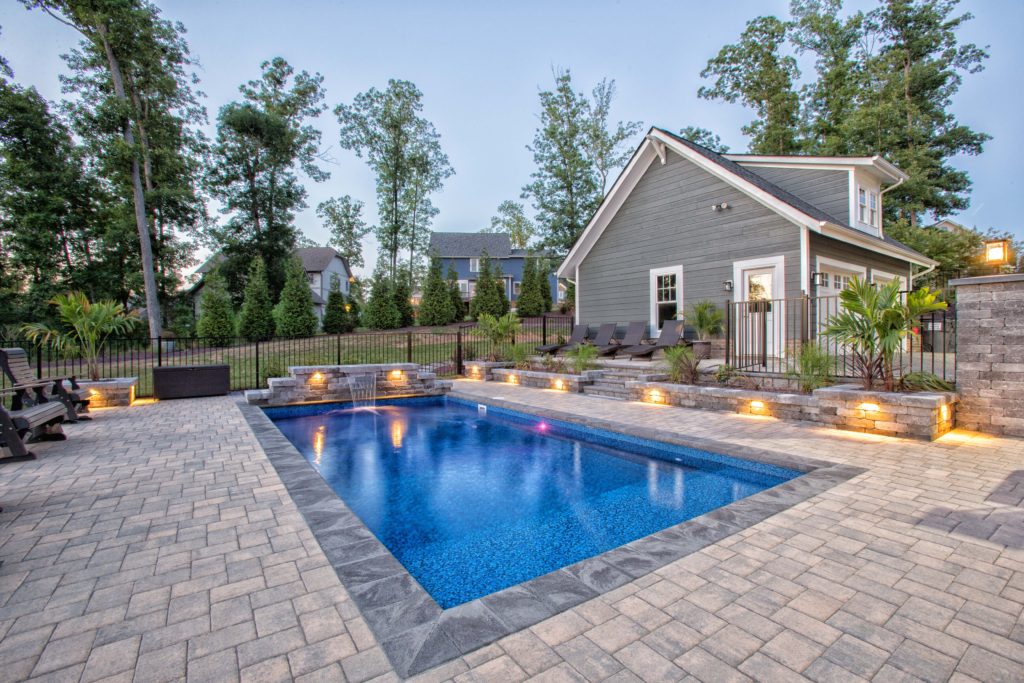 "This was a start-to-finish project for us. We started with a blank slate and guided the customer through the whole thing," says Johannsen. "The homeowners were going to buy a beach house, but they decided to improve their home instead and create a space where they can have a permanent staycation."
Johannsen worked with the homeowners to identify their needs and used the VizTerra program to plan the project. "VizTerra is amazing. We can give our clients the 3D glasses, and they can walk through the mock-up of their project," he explains.
Johannsen and the Commonwealth Curb Appeal team make it a point to collaborate with homeowners during the design process for every project. "The pool is a good example. They originally wanted it to be directly parallel to the house, but I suggested setting it at a perpendicular angle, which allowed us to make it slightly bigger and positioned it so that you can see it straight through the front door and nearly every window of the house," he says.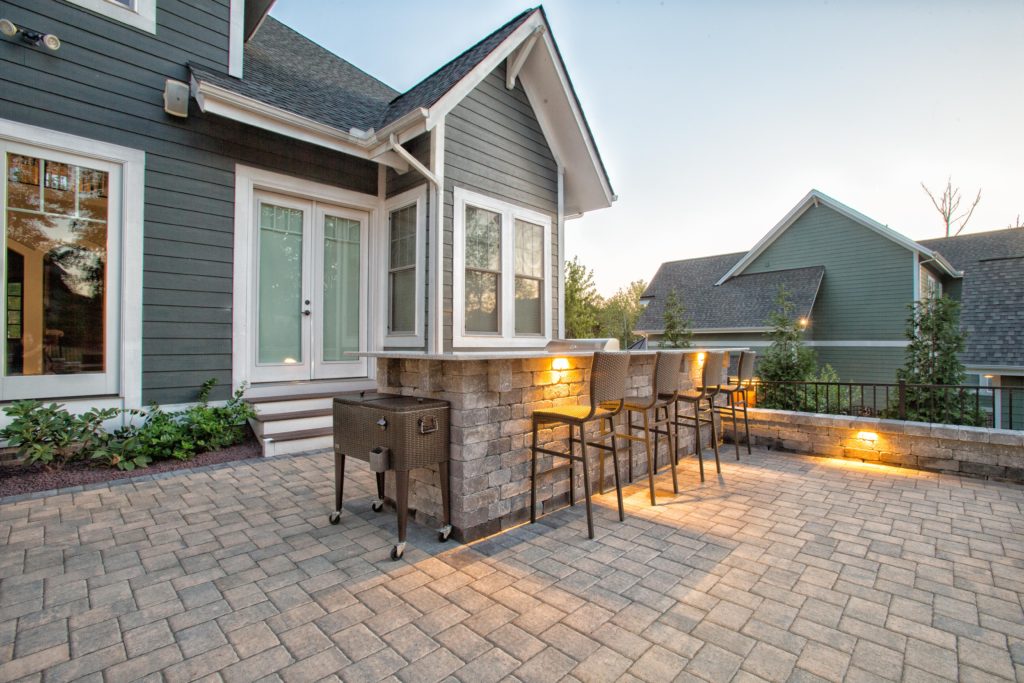 Planning and completing the project took some special considerations due to the constraints of the space. "It's a tight area. We had to come up with some creative solutions to include all of the elements, but the versatility of Eagle Bay Pavers made it doable," says Johannsen.
Attention to every small detail is part of what's made Commonwealth Curb Appeal four-time HARDSCAPE HEROS, but they also chalk up a lot of their success to how often they submit.
"We've had faith in the program from the very beginning. We think it's a great way to bring everyone together. It's a good group of guys. So we submit as often as we can. My advice: just submit it, get involved with the program, and keep trying," Johannsen says.
The winning project was completed using Dublin Freestanding, CopingStone, and a Dublin Fire Pit Kit.
Want to be a HARDSCAPE HERO? Submit your project here.
Follow us on Facebook and Instagram to see more beautiful photos from winning HARDSCAPE HERO jobs.