Converting your outdoor living space from a patio to an outdoor room is easy. However, figuring out how to maximize the space for a gathering can be tricky. We've gathered some of the best tips and tricks to make your space capable of hosting an awesome party.
Get on Theme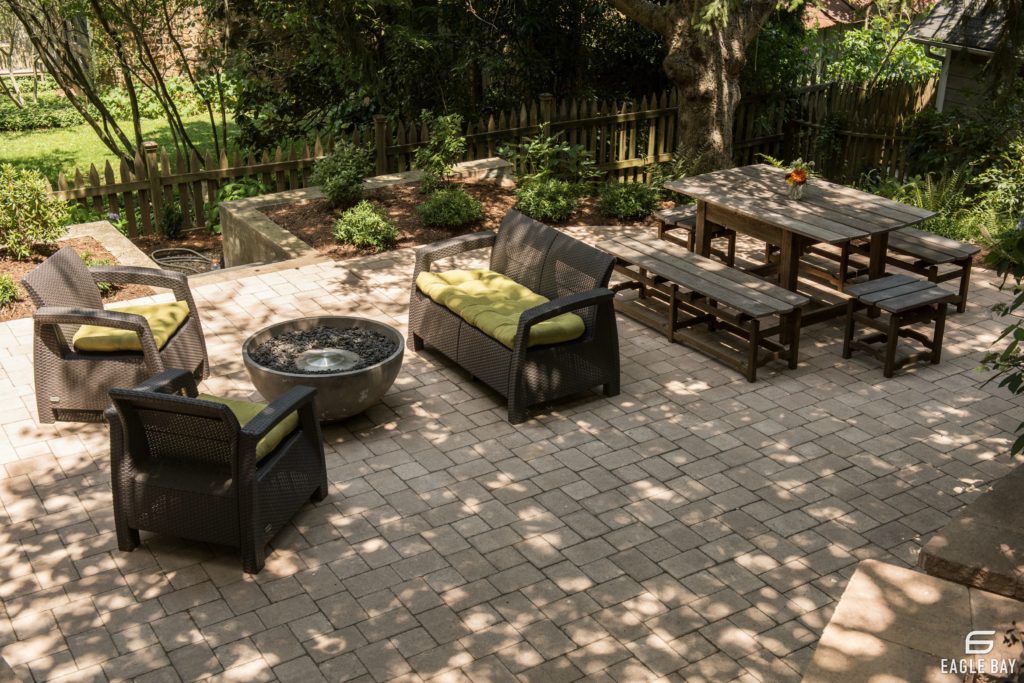 If you really want to make your space pop, it's as simple as making sure your décor has a cohesive theme. HGTV says, "The same rule of three (main colors, that is) that applies to selecting an indoor color scheme also works when planning an outdoor party. Choose three main colors to create a theme, then carry those colors throughout with accessories like napkins, plates, place cards, paper pom-poms, pennants or balloons."
Keep the Bar Outside
The bar is usually the busiest area of any party. So a great way to keep the party on your patio is by setting up an outdoor bar. Repurposing an old table or getting a bar cart are great ways to let guests get their drinks without venturing inside. If you're planning a new patio, consider a freestanding wall or an integrated kitchen to really take your outdoor bar to the next level.
Stand Up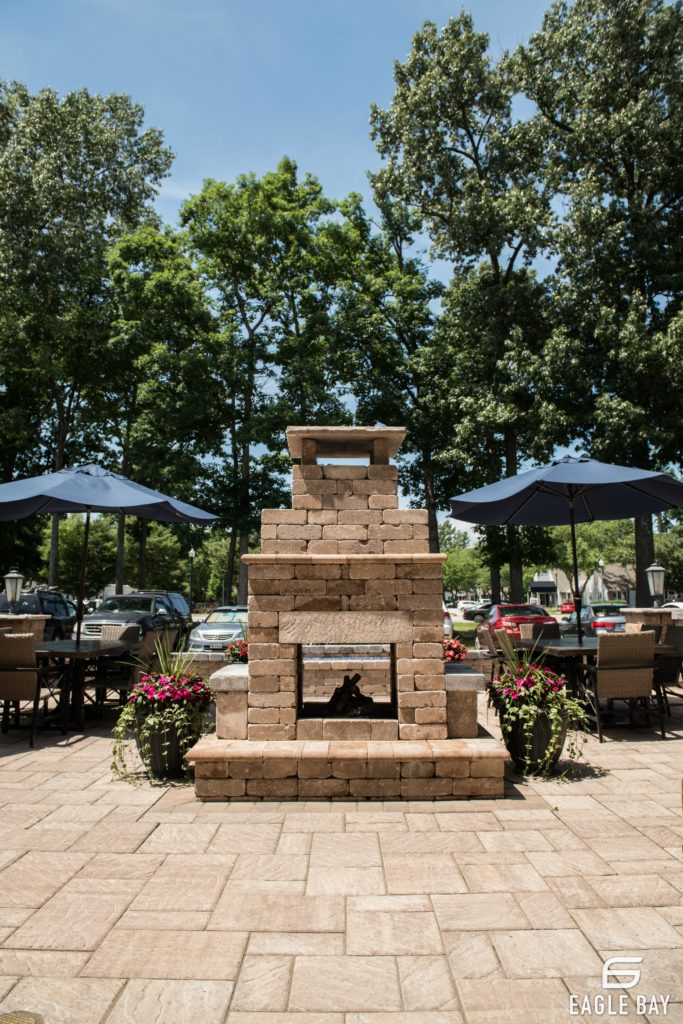 The DIY Network recommends creating areas, especially around serving stations, that are standing-room only. This invites guests to mingle more and gives your party a livelier feel. The mantle on this fire pit is a perfect place to set drinks, for example.
Need patio inspiration? Check out this project feature from Ultimate Hardscapes. Their outdoor beer garden for Tradition Brewing used pavers to create integrated seating and cocktail tables.
Light It Up
It's no secret that fire pits and fireplaces are a crucial part of any patio design. Fire features give your guests a cozy place to hang out, and they're a great focal point of any outdoor room. The best part is that fire features extend your outdoor entertaining season.
Direct Traffic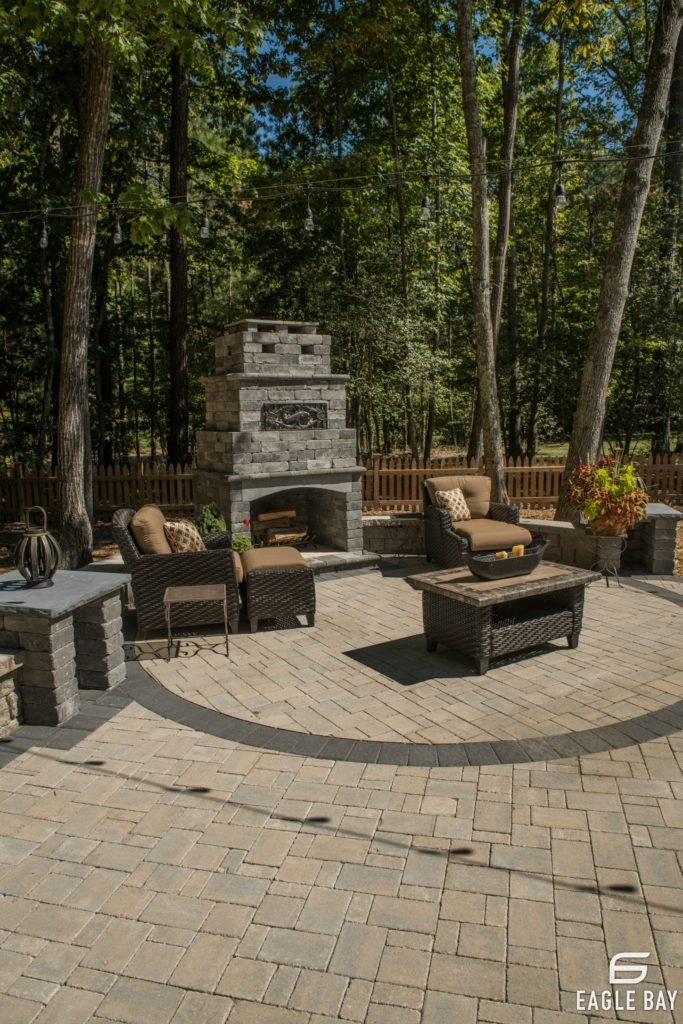 Traffic flow may be the least of your concerns when setting up an outdoor party space, but it's a crucial element to good patio design. The Eagle Bay Design Studio uses VizTerra to create 3D renderings that let you see how traffic will flow through your outdoor living space, but you can also use décor and furniture to help redirect traffic.  Keep bars away from entrances to avoid choke points, make your buffet big enough for multiple users, and use patio furniture and plants to block areas that are off-limits.
One of the benefits of a well-designed outdoor living space is the flexibility it offers. From a chill zone for your family to a party space for your friends, all it takes is a few easy changes to set your patio up for success.