Spring is a time of renewal and increased energy. You may find that your kids have more energy than they know what to do with. Get their hands and brains moving with some spring crafts. Here are five easy ways to get started.
Build Your Own Butterfly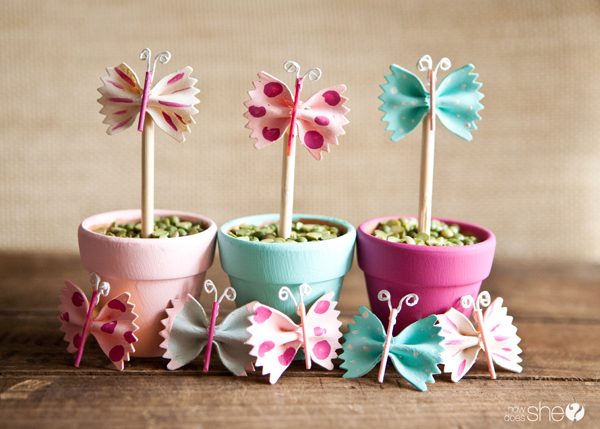 Butterflies are a symbol of spring, but you may not have room for a full-fledged butterfly garden in your backyard. Let your kids build their own butterflies with this creative activity from howdoesshe.com.
What You Need:
Bow-tie pasta
Spaghetti noodles
Hot glue gun
Paint and small paint brushes
Thin wire (for the antennas)
Skewer sticks
Small pliers
Mini flower pots
Dried green peas (used to fill the flower pots)
What to Do:
Start by painting the noodles whatever color you want.
Add some details using a Q-tip.
Make your antennas using thin wire. Cut the wire into 1½" pieces, twist the ends, then paint.
Use a hot glue gun to attach the antennas to the noodles.
Paint your flower pots.
Fill the pots with green peas.
Measure your skewer sticks for the pots. Add a drop of glue to the top and attach your butterfly.
Use Your Head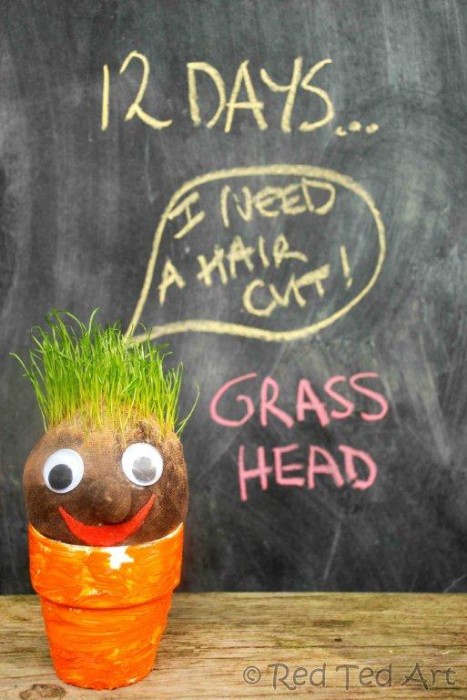 These goofy grass heads from redtedart.com are a great way to teach your kids about germination and plant growth. Combine some STEM learning with your imagination and end up with your own grassy-headed friend.
Decorating Eggshells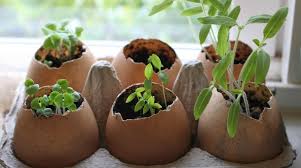 This craft from Martha Stewart Living teaches children about recycling, plant life cycles, and the seasons. Use old eggshells as planters for a variety of seeds and then keep them in a sunny windowsill. When they're big enough, transfer them to your garden or planters on your patio.
What You Need:
A dozen eggs
Seeds (we recommend quick germinating tomatoes, zinnias, or marigolds)
Soil
Coffee stirrers
What to Do:
Crack the eggs on the top only, leaving most of the shell intact.
Place all eggshells in the carton.
Fill ⅔ full of soil, and plant seeds about midway down.
Use coffee stirrers to label what each plant will be.
Put in sunny windowsill and water.
Gifts of Spring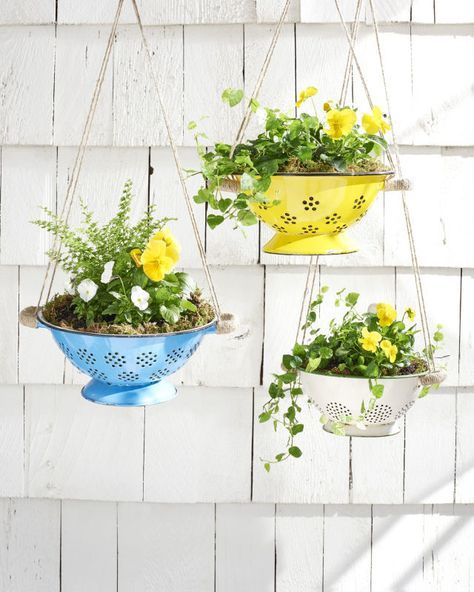 These colander planters from Country Living can be used to spruce up your porch or pergola or to give as an inexpensive, beautiful gift for your neighbors.
What You Need:
Soil
Sheet moss
Potted flowers or seeds
Twine
Hot glue
Acrylic paint
What to Do:
Wrap one colander handle tightly with a ½ yard of twine, pushing pieces together as you go to avoid gaps.
Once covered, tie off and add a dab of glue to secure. Knot a yard of twine at each end of the handle. Repeat entire process with opposite handle.
Line the colander with sheet moss and fill with potting soil and seasonal plants.
Tie four lengths of twine together and hang.
For the Birds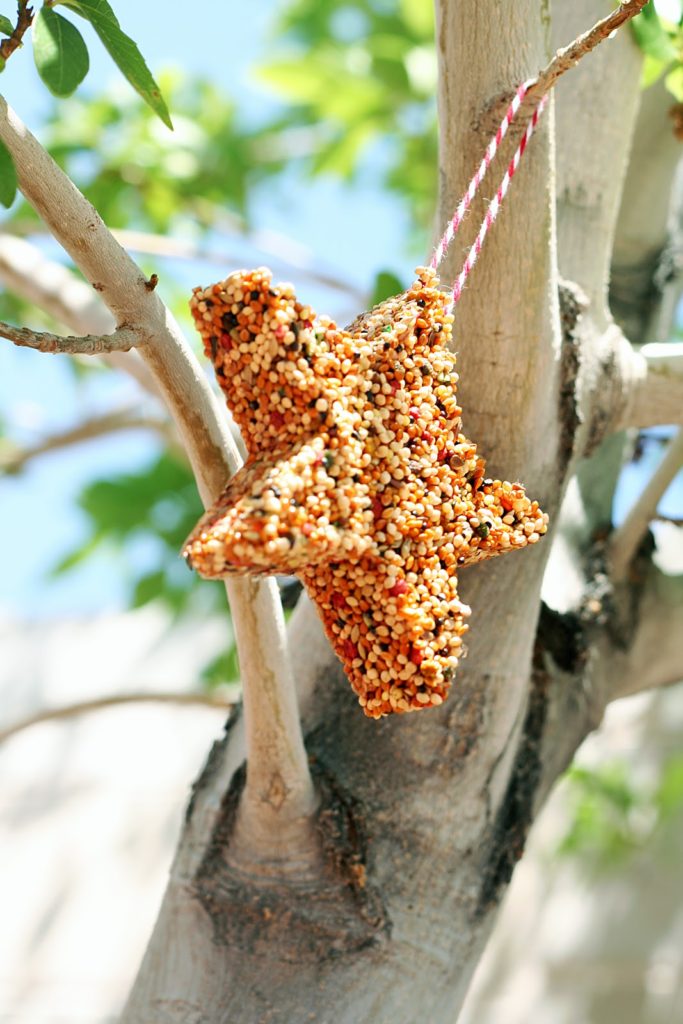 Bird feeders are the perfect way to attract wildlife to your backyard. These crafty designs from eighteen25.com allow you to hang feeders with a decorative twist around your outdoor living space.
What You Need:
¾ cup birdseed
¼ cup water
1 small envelope of Knox gelatin
Twine or string
Cookie cutters, molds, or Mason jar lids
Wax paper
What to Do:
Mix together the envelope of gelatin with ¼ cup of water and bring to a simmer while stirring. Continue stirring until the gelatin is dissolved.
Remove from heat and let cool for a minute.
Stir in the ¾ cup birdseed, adding a little more if there is still liquid in the bottom of the pan.
Lay your cookie cutters out on wax paper and fill halfway with the birdseed mixture.
Crafting is a great way to relieve stress and help your kids burn off some energy. Get your patio set for spring, and spend the afternoon soaking up some rays and welcoming the new season.