Every job is different, but for April's winner, David Durning of Landscape Solutions of VA,  perseverance was the necessary secret ingredient to become our new HARDSCAPE HERO. Durning is a three-time HARDSCAPE HERO, and his latest winning project took ingenuity, attention to detail, and more than a little gumption to complete.
The winning project started when a former client recommended Landscape Solutions of VA to a friend. "We met and discussed their needs and began planning the project. Everything was looking great, except for the fact that they were planning a major party and wanted the patio done before the event," Durning explains.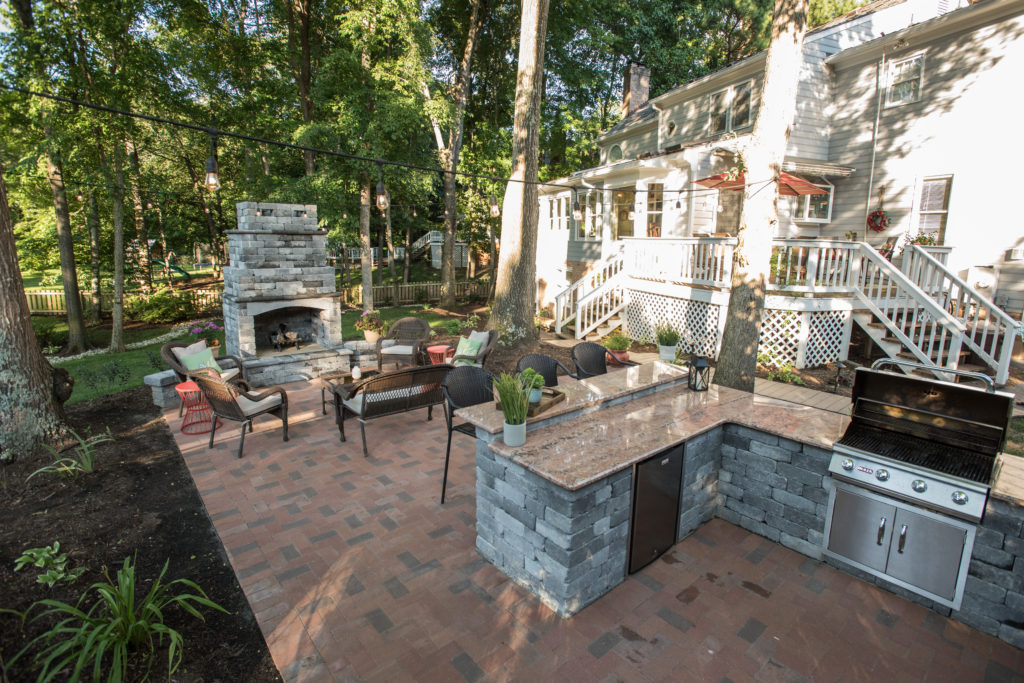 Not one to turn down a challenge, his team got to work immediately. With only three weeks to finish the project, this would be their most aggressive timeline to date.
"We got lucky," he says. "Everything was moving along, and then it started raining." Durning's crew managed to excavate and install the base for the patio just as a string of rainstorms settled over the region. If they wanted to hit the customer's deadline, they'd have to get creative.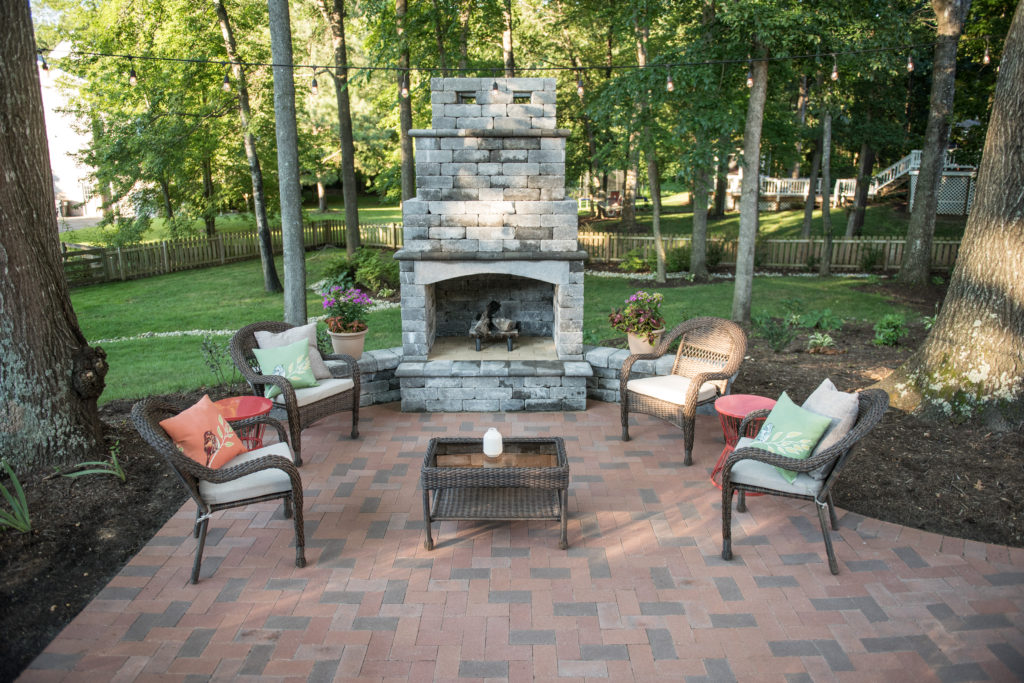 It's impossible to lay courses of pavers in the rain, so Durning's team put up tents to keep the job moving during the storms. "It was the only option we had if we wanted to finish on time. Basically, we'd put the tent up, run the course of pavers, and then move the tent and continue the process," he explains.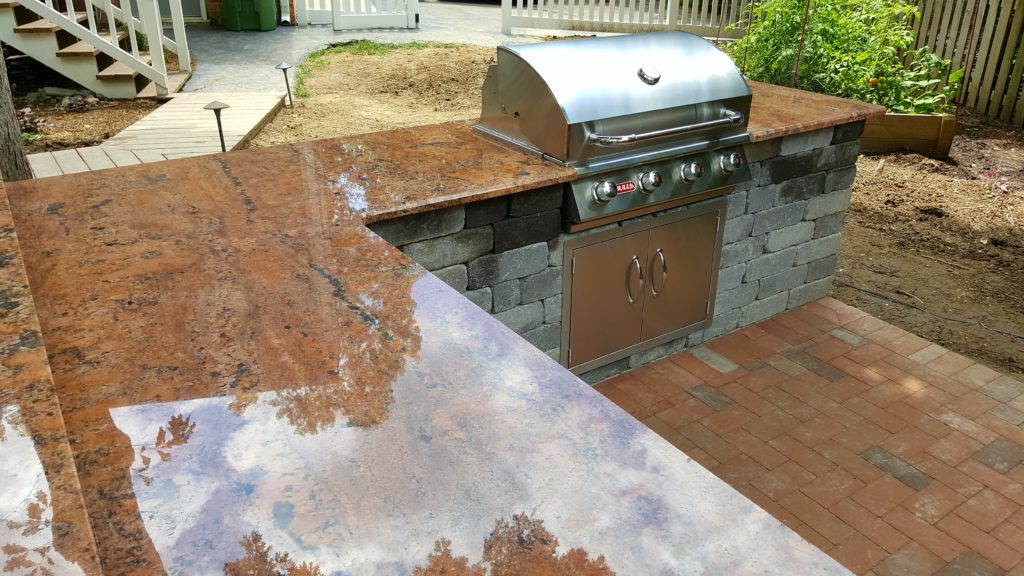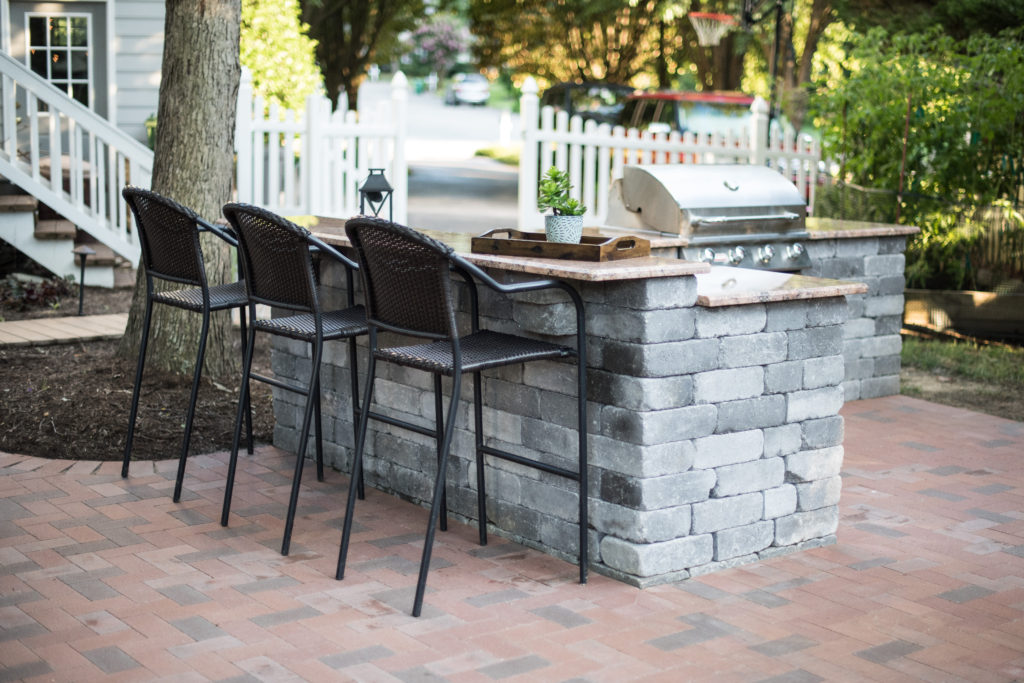 As if working in the rain wasn't enough, the team also had to contend with the custom granite countertops. "They were tough for a couple of reasons: first, we had to make sure that they were a perfect fit and that the pavers were laid perfectly to line everything up. They were also extremely heavy, so there was no margin for error when we were moving and installing them," says Durning.
Hard work paid off in the end, and the crew at Landscape Solutions of VA managed to hit their client's deadline and create an award-winning project. The three-time winner even has some thoughts for other professionals looking to nab their first HARDSCAPE HERO award: "I think the most important thing is to be creative and ready to try new things. Pavers are incredibly versatile. Imagination is the key ingredient."
The winning project was completed using BrikStone Flat Colonial, a Dublin Traditional Fireplace Kit, and Dublin Freestanding.
Want to be a HARDSCAPE HERO? Submit your project here. Follow us on Facebook and Instagram to see more beautiful photos from winning HARDSCAPE HERO jobs.