The fourth year of our HARDSCAPE HERO of the YEAR Awards Dinner marked the largest event to date! We welcomed returning champions, new winners, and friends from across the industry. This year, HARDSCAPE HEROES enjoyed a night at the stunning Graduate Hotel and dined in grandeur on the stage of the historic Carpenter Theatre.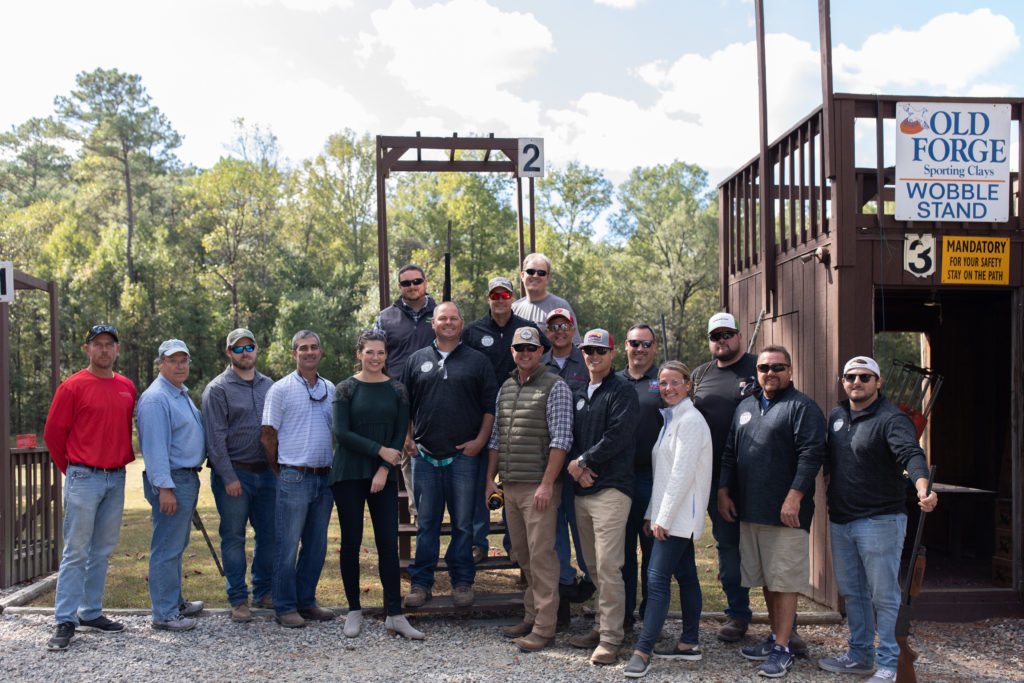 For the third year in a row, the current year's HARDSCAPE HEROES competed in the Techniseal Clay Classic, a relaxed day of skeet shooting, catered BBQ, and tons of smack talk. Their significant others enjoyed a spa day followed by lunch and shopping in Richmond's Carytown District.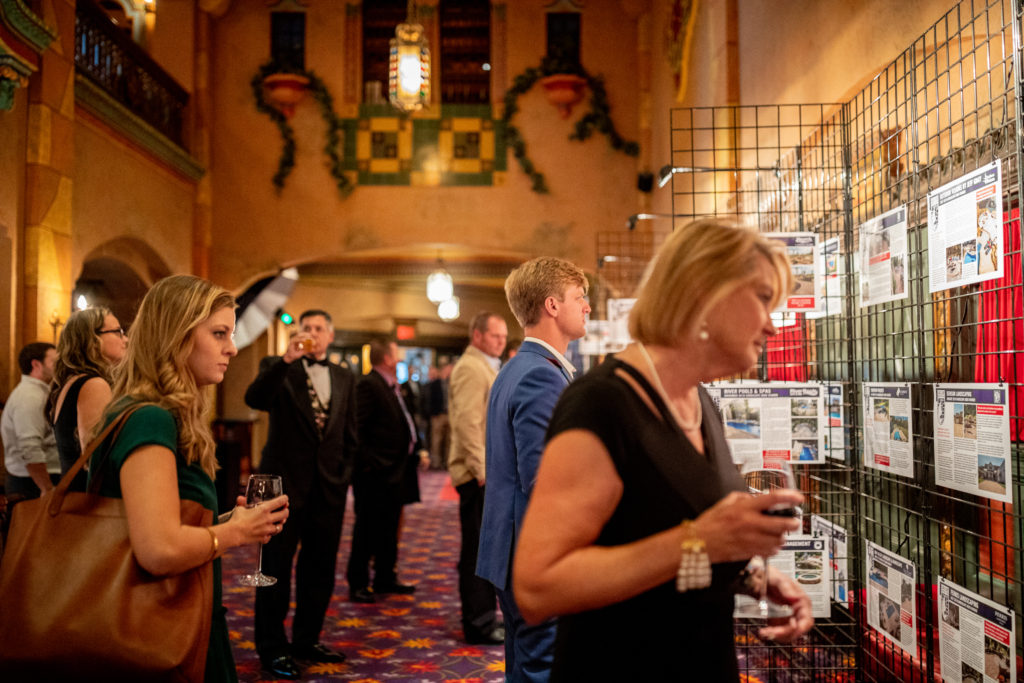 The winners convened at the Carpenter Theatre for a happy hour sponsored by Anchor Wall Systems and were greeted with professionally printed versions of their HARDSCAPE HERO blog features for everyone to see. The party gathered around the new print display, sharing compliments and boasts about their winning jobs. The air was filled with excitement and anticipation as the theatre doors were opened and the HARDSCAPE HEROES and their guests made their way to their tables to find out who would be the 2019 HARDSCAPE HERO of the YEAR.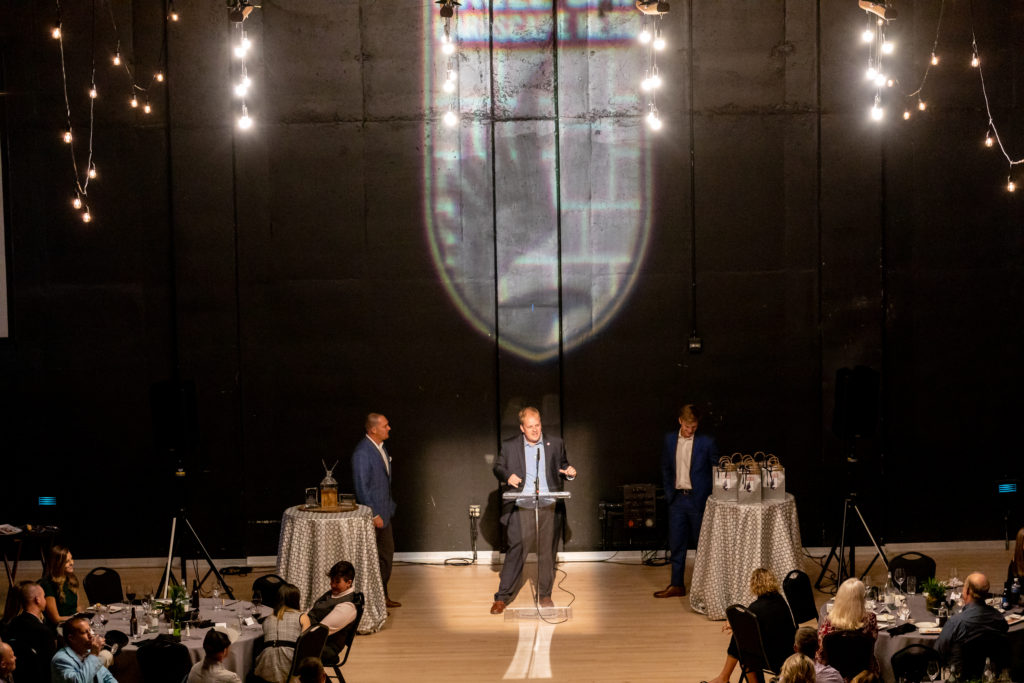 After a delicious dinner, the ceremony began with a presentation of best and worst scores for the Techniseal Clay Classic. Laughs were had as Aaron Phifer and Matt Rickman of Techniseal congratulated the group's deadeyes and suggested that others stick to installing patios.
Next, Trey Waterford of River Pools and Spas was congratulated as 2019 Anchor Wall of the Year winner, which included the reading of a letter personally written to Trey from Anchor Wall's CEO, recognizing his creative and stunning installation. The prizes included a $750 credit toward purchases of AWS products, a feature in AWS's national ad campaigns, and AWS apparel for Watford's entire company.
Matt Kwarta, director of sales for Eagle Bay, then took the podium. As the music swelled and photos of the year's winning jobs rolled on two large screens behind him, Matt recognized all of the year's winners and thanked them for their hard work and dedication to Eagle Bay. It was time to name the 2019 HARDSCAPE HERO of the YEAR.
This year's winner would receive $5,000 in tools and equipment, $5,000 in other gifts and prizes, a $500 credit for Techniseal products, and $500 in marketing materials from Eagle Bay, along with a feature article on our blog and a feature in our catalog.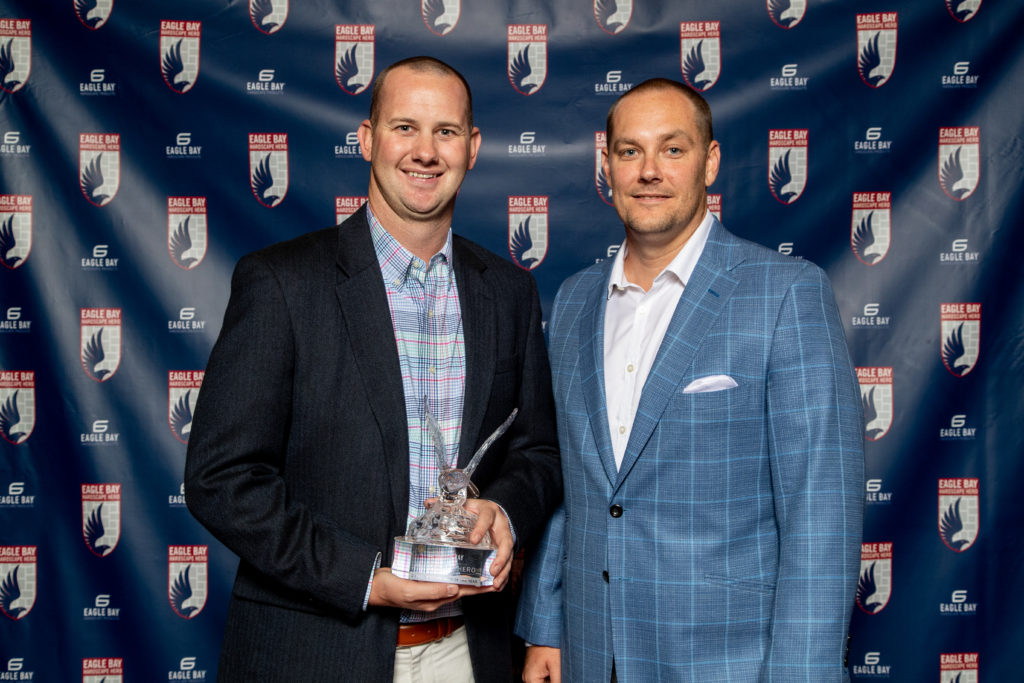 A drum roll faded as our MC announced the winner to the crowd waited with bated breath. Eric Ellington of Glen Allen Grounds Management walked away victorious for his stunning project.
"I really loved meeting all of the HARDSCAPE HEROES and seeing their jobs hung on display. I think it really told the story of the program and showcased their talents. This program motivates us to be more creative and try even harder. The event was incredible, "says Ellington.
In addition, the team at Riverside Brick and Supply was recognized as the 2019 Dealer of the Year. They received a $3,500 credit with Eagle Bay and other marketing materials.
As the night wound to a close, guests enjoyed live music, dancing, and drinks to celebrate another year of hard work and amazing outdoor living spaces.
"I'm so happy to see how this program has flourished over the last four years. The projects that our HARDSCAPE HEROES are submitting are truly redefining the industry, and it's great to see all of our partners be able to come together as a community and have a good time celebrating their hard work," says Matt Kwarta.
Want to be a Hardscape Hero? Submit your project here.