Meet March's Hardscape Hero winner, Brian Gillespie of Ultimate Hardscapes! If his name rings a bell, it's because Brian was our October 2014 winner. And if you follow us on Facebook, you might've seen our Second Look Story covering his work. Ultimate Hardscapes has a reputation for building intricate and beautiful hardscape installations, and this project is another great example of what they do best.
The project began when the homeowner was having problems with excessive runoff and erosion in his backyard and wanted to "reconstruct his original grade using a segmental retaining wall." But after attempting the job himself and working with unqualified contractors, the homeowner decided to give Ultimate Hardscapes a call, asking for "a wall that would outlast him." The homeowner also had a high school reunion coming up, and wanted a fire pit area that would accentuate the backyard view.
The biggest issue with the project was the soil condition. "We were dealing with a lot of clay and unqualified soils, and had to replace them with stone and fill sand to get proper compaction. Coupled with what seemed like a rain event every other day, running the heavy equipment was a challenge. Once the wall was designed within the environmental limits, we worked on the best viewpoint for the creek and centered the fire pit to spotlight the view."
The homeowner was ecstatic to see the transformation of his backyard. "Retaining walls are unique in the fact that they literally change the clients entire property. When an eyesore and unusable space suddenly becomes an enjoyable patio with a gorgeous view, the client will always be amazed by the work."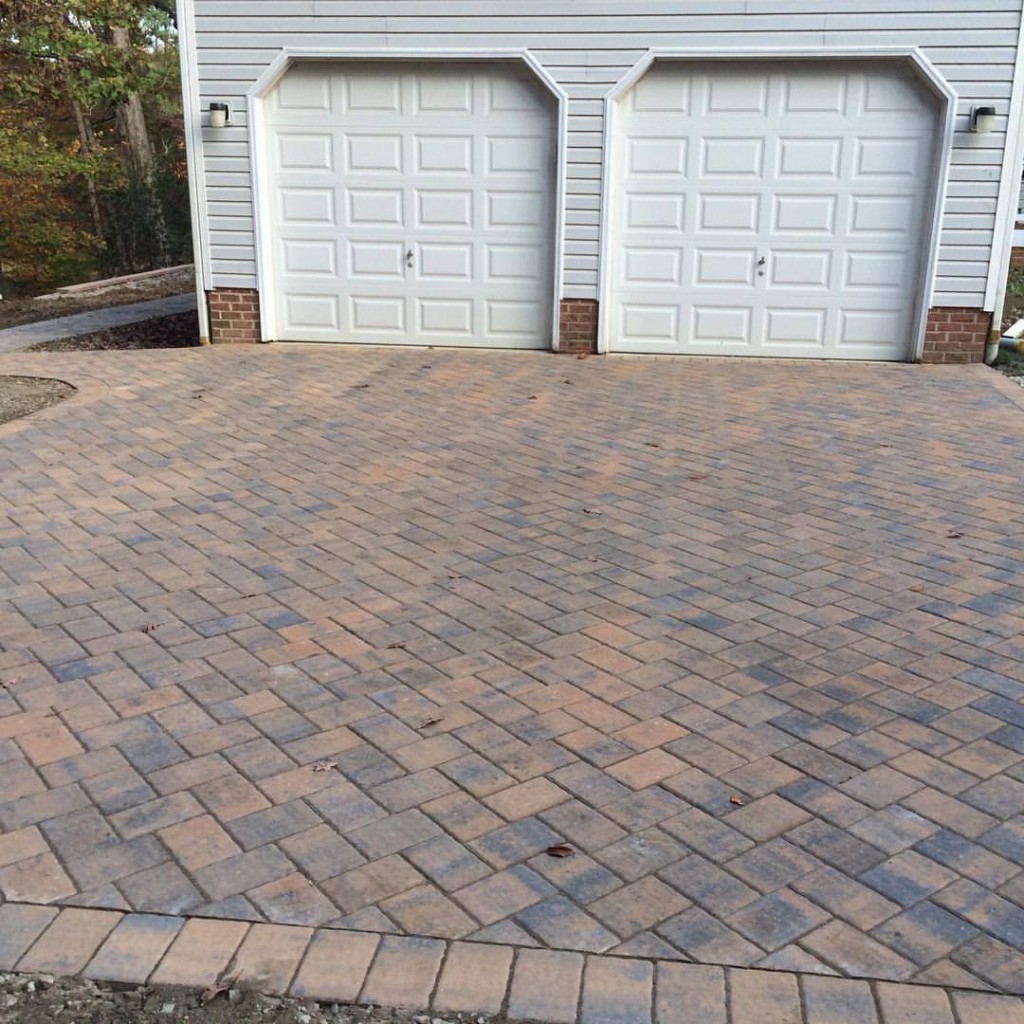 Brian's advice to homeowners is to keep the return of investment in mind. "ROI can be monetary or for pleasure, but a mix of both is best. An addition to your home using hardscapes can be a home run in ROI if discussed early on and hiring a contractor that has a good track record – not just with residential clients but with his vendors as well."
We're excited to have Brian as a two time Hardscape Hero and look forward to his continuing success. For more work from Ultimate Hardscapes, check out their website.

Want to be our next Hardscape Hero? Submit your project.