Congratulations to our February Hardscape Hero winner, Chris Veronie of Tidewater Pavestone!
Chris has 26 years of experience installing a variety of different projects. With a background working closely with landscape architects and installing massive projects for clients like Busch Gardens, he has seen and done it all. Currently, he enjoys working on residential projects with a specialty in customized pool decks, outdoor kitchens and fire pits.
Chris' winning project started when the homeowner was having difficulty sodding his backyard hill. "The homeowner felt like he'd slip and fall down his hill, so he hired me to restructure the area and expand the living space of his backyard." The team used Highland 6" and Highland Freestanding for the walls, and Kingsland Traditional pavers in Blue Ridge to create a beautiful, timeless look. "I'm happy to say we expanded his backyard by about 700 sq ft."
This wasn't an easy project. The house was in a Yorktown retirement community, which meant the team had to work with old soil and follow strict environmental regulations. On top of that, the Tidewater Pavestone team couldn't use any machinery, and had to install everything by hand. "Yorktown has a colonial heritage so working with the soil can be difficult; sometimes a hill can be a million years old. We've done projects like this before, so we weren't flustered by the restrictions. We used wheelbarrows to haul about 102 tons of equipment."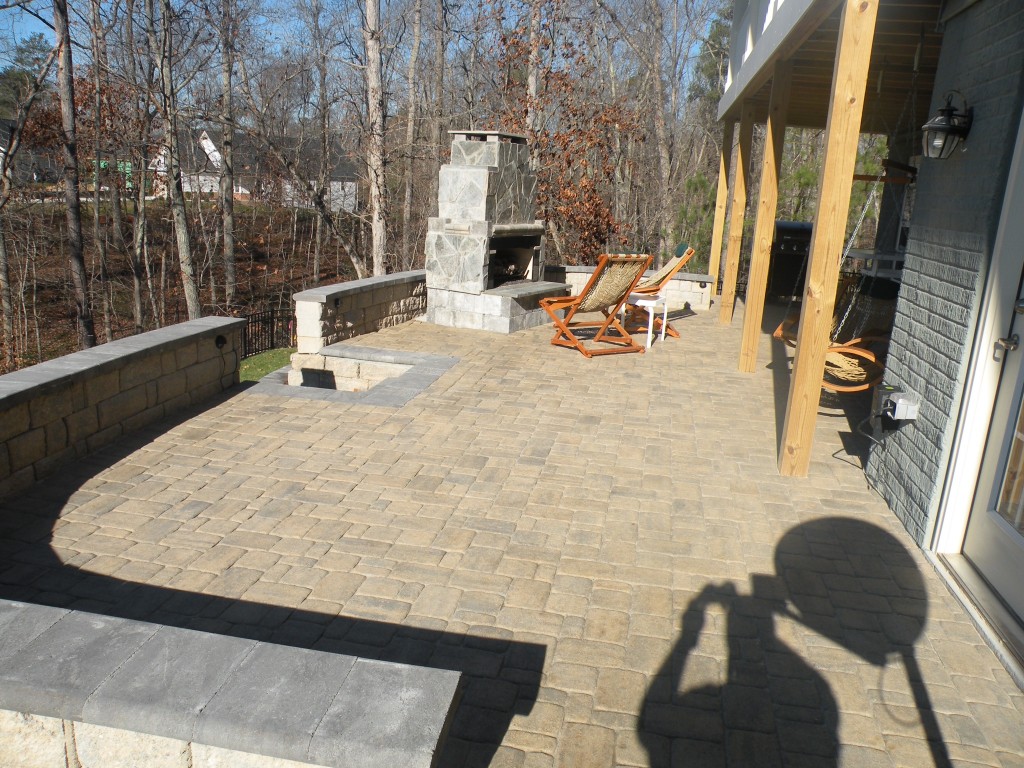 Chris' favorite part of his job is getting to know the homeowner. "Each homeowner has a different problem to solve and has different tastes. Half of the 'payment' comes from how excited they are about the project and their reaction when it turns out better than they expected. I think it's most important to grab inspiration from their lifestyle and incorporate their ideas. It's their home, and you want a to build them a space that they would want to use."
"I walk into the house and look for hints of what the homeowner likes. Are there straight lines? Square lines? Do they have more of a Rocky Mountain feel, or an Atlantic seaboard feel? Once I understand what they like, I begin making suggestions."
We're honored to have Chris as our latest Hardscape Hero and can't wait to see what the Tidewater Pavestone team creates next. Check out more work on their FaceBook page.