HARDSCAPE HERO Scott Prunty of Solid Structures recently completed a project with Give a Hero's Welcome, a collaboration that Mike's Hard Lemonade runs in partnership with Boot Campaign and local sponsors to help a veteran's family get the backyard of their dreams.
Friends and neighbors are encouraged to nominate veterans who are enduring hardship after serving our country. The winner, Gabe Cline, served as a master chief in the Navy and recently found out his wife has stage 4 cancer.
"This is our second year participating," says Prunty. "The people that have been nominated have all done incredible things. The application alone is four pages long, so it's a testament to what they've gone through."
The installation of the winner's project is a comprehensive process and starts with the Solid Structures team meeting with the homeowners. "We spoke with the Clines about what they wanted in their backyard and then figured out what we could make work. The goal is to have them do little to no work on this so that it's a stress-free experience for them from start to finish."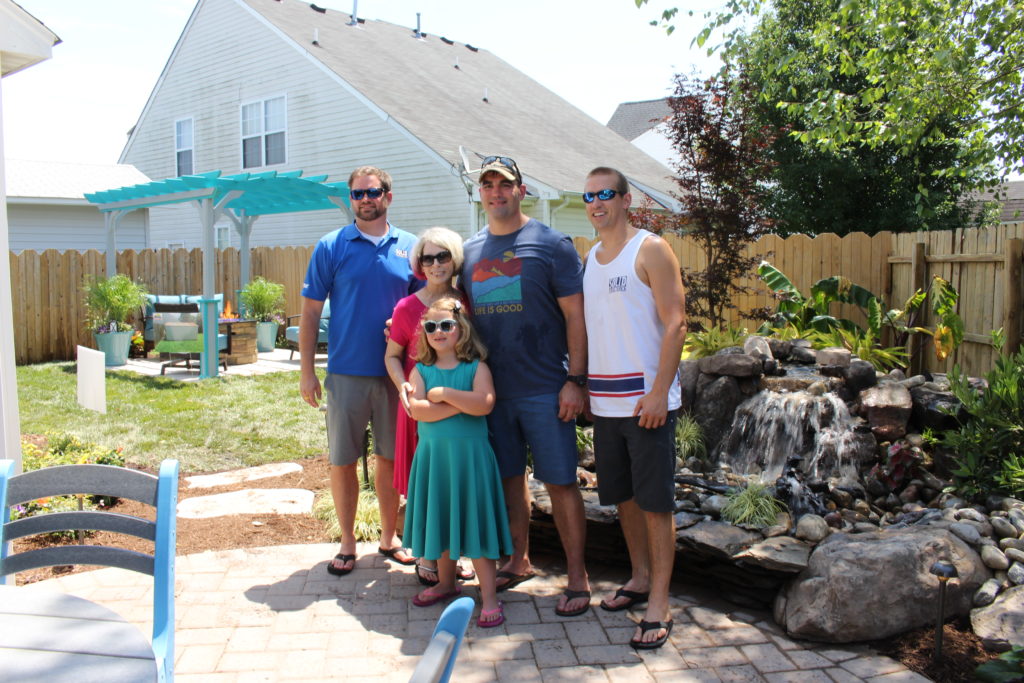 "I hand-select a team of contractors who routinely offer to volunteer their time. Yorktown Materials helped us with the logistics of transporting the pavers that Eagle Bay donated. It's awesome to see everyone come together for a good cause," says Prunty.
"When we started designing, it was important that we create a space that would be perfect for the family to spend time together and destress. We thought the waterfall would provide some calming sounds and that the outdoor kitchen would allow them to have a lot of fun family time together. We added the canopy since Mrs. Cline can't be in the sun for too long," says Prunty.
The result is a completely redesigned backyard that includes 300 square feet of pavers, a waterfall, an outdoor kitchen, and a canopy. The team at Solid Structures also power-washed the Clines' fence and landscaped the yard to bring the project together.
Once the installation was complete, Mike's Hard Lemonade representative Bobby Early hosted a ribbon cutting and reveal ceremony, with a catered BBQ lunch and drinks provided by Mike's. The entire Solid Structures team attended, along with members of the teams from Eagle Bay and Boot Campaign as well as local press.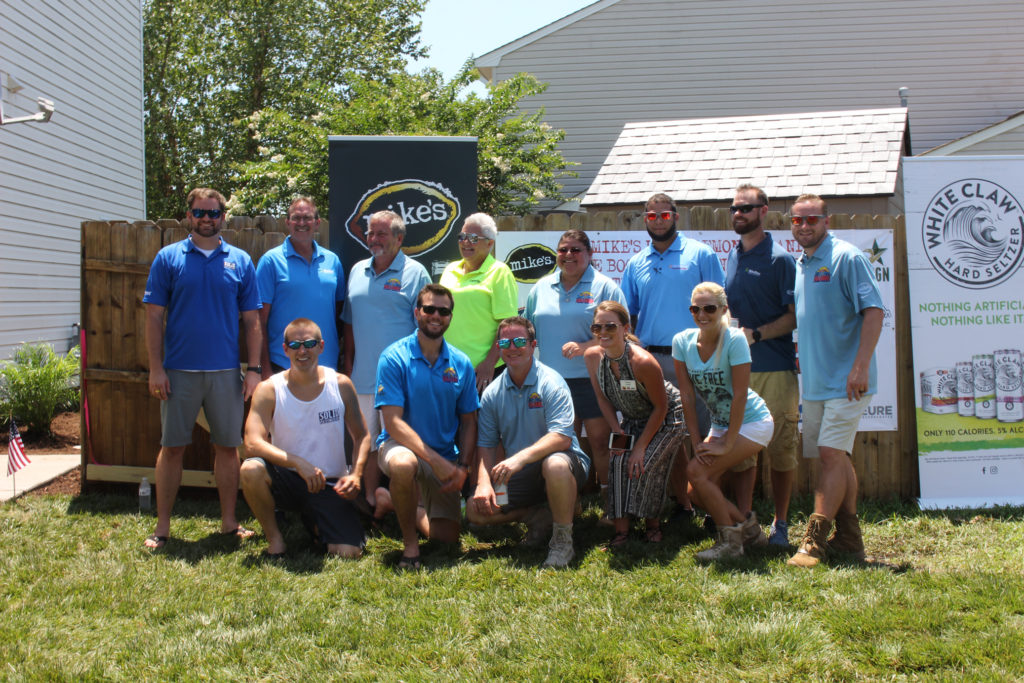 "It was awesome to be able to give the Clines a walking tour of their new backyard. There's definitely an element of surprise for the family, which is fun to see," says Prunty.
Family and friends of the Clines attended as well to help celebrate their new outdoor living space.
"We love seeing projects like this come to fruition. At Eagle Bay, family comes first. We're honored to be able to participate in Give a Hero's Welcome," says Greg Kirkman, Director of Sales at Eagle Bay.