Congratulations to July's HARDSCAPE HERO winners Jay Ball and Stevi Brockwell of Garden Sanctuaries Landscaping & Design, LLC. Jay and Stevi are a team based out of Amelia, Virginia. Jay is the team's designer, while Stevi acts as the project manager. We recently spoke with Stevi about their winning job and Garden Sanctuaries Landscaping & Design's approach to patio design.
"Whether it's hiking or kayaking, I love doing anything I can outside," says Stevi. "We want people to be outside enjoying their yard and connecting to the environment around them. If we can help them get out and relax after a long day at work, we've done our job."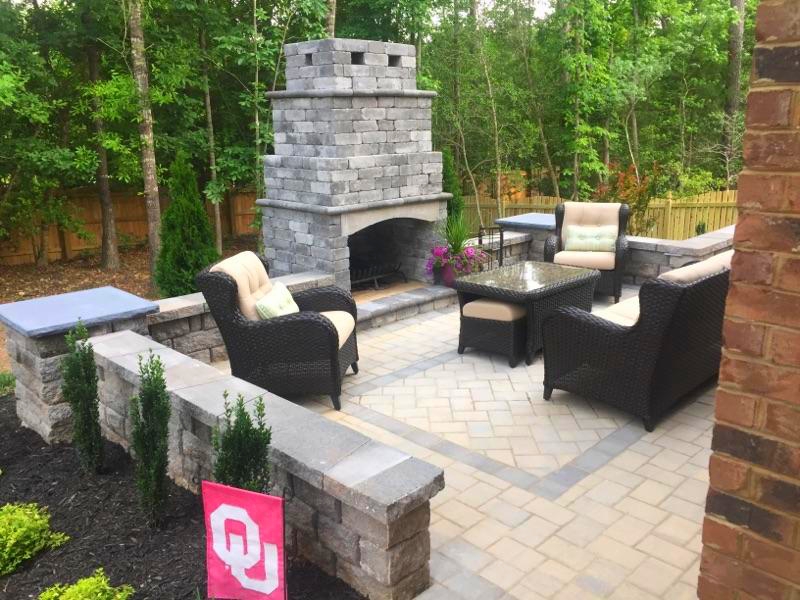 Their winning project turned a nearly unusable backyard into a relaxing sanctuary. "The project was on a very steep hill. If you walked out into the backyard, you'd drop down about 10 feet in a four-foot distance," Stevi explains.
It was so steep, in fact, that the crew at Garden Sanctuaries Landscaping & Design had a hard time getting materials down to the site. "It was tough. We had to make sure everyone was being safe, so figuring out how to get the materials to the site took lots of planning," says Stevi.
Once Jay and Stevi finally had the site secured, they began by installing the bordering walls around the job. "We wanted to create a level surface to work on first, so we started with the walls. The homeowner was amazed by how deep we went with the walls, but we wanted to be thorough and make sure they were sturdy," she explains.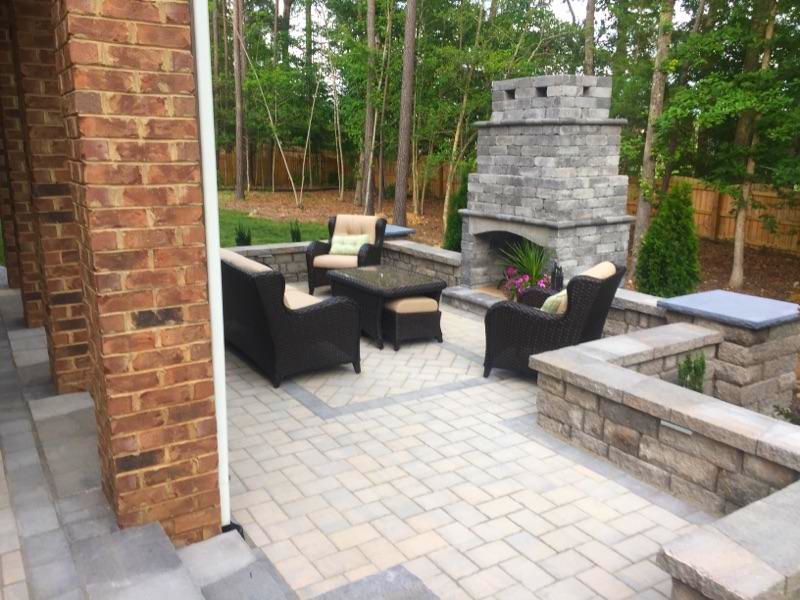 The finished project includes seating walls, lights, a decorative inlay and a fireplace. "The homeowner wanted the patio to look like an extension of their house, so we used the inlay to mimic the look of a rug," says Stevi.
When the team starts a new project, they first meet with the homeowners to listen to their needs and desires. "We find out everything the client wants to get out of their patio first, then we design to that," she explains. "We're usually able to incorporate everything they want into their patio, but that takes time."
This project was completed using KingsLand, CottageStone, Highland Stone, and a Dublin Fire Pit Kit.
Want to be our next HARDSCAPE HERO? Submit your project today.