Meet May's Hardscape Hero, David P. Durning from Landscape Solutions of Virginia.
David has more than twelve years of experience planning and implementing hardscape projects. At Landscape Solutions of Virginia, David and his team specialize in creating outdoor living spaces families can enjoy year-round.
Many of the projects David works on incorporate multiple hardscape features, such as patios with seating or retaining walls, outdoor fireplaces/fire pits, or outdoor kitchens.
His most recent project involves removing roughly 1600 sq. ft. of concrete pool deck, expanding the space by 300 sq. ft., and adding a Highland Stone® Freestanding Wall and Aspen Stone® Fire Pit to create a more cohesive and scenic outdoor space.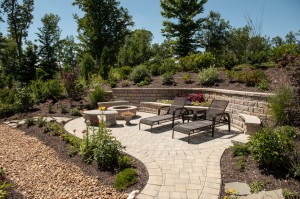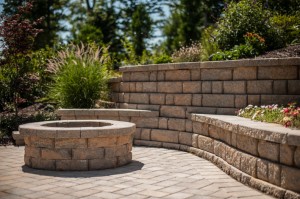 According to David's client, "before installing the freestanding wall, patio, and fire pit, the area was just turf and pretty much unusable." David proposed a design that could better take advantage of the space. He remembers his clients' excitement during construction was only exceeded by their reaction once they saw their new hardscape. "Once we finished, they couldn't stop smiling. That's why I love my job," says David.
David's Hardscape Planning Tips
The best time to start planning a hardscape project? Right now. There are so many design options it never hurts to take the time necessary to get an idea of what you want before contacting an installer or designer.
His second tip: communication is what makes a project flow smoothly from beginning to end.
Become a Hardscape Hero
If you're a contractor, click here and give us some information about your latest hardscape project. You could be featured on our blog.