First-time HARDSCAPE HERO winners Tyler Marshall and Bruce Clay of Oak Valley Landscape & Hardscape LLC earned their title by taking a seemingly simple project and turning it into an exceptional outdoor living space. All HARDSCAPE HERO projects are a cut above, but the winning project stood out because of its exceptional attention to detail and beautiful custom flourishes.
"We were lucky to start with a blank canvas. The backyard was essentially a big field. The homeowners knew they wanted to install a pool, but were faced with the dilemma of how to link the raised deck staircase to the pool deck," says Clay.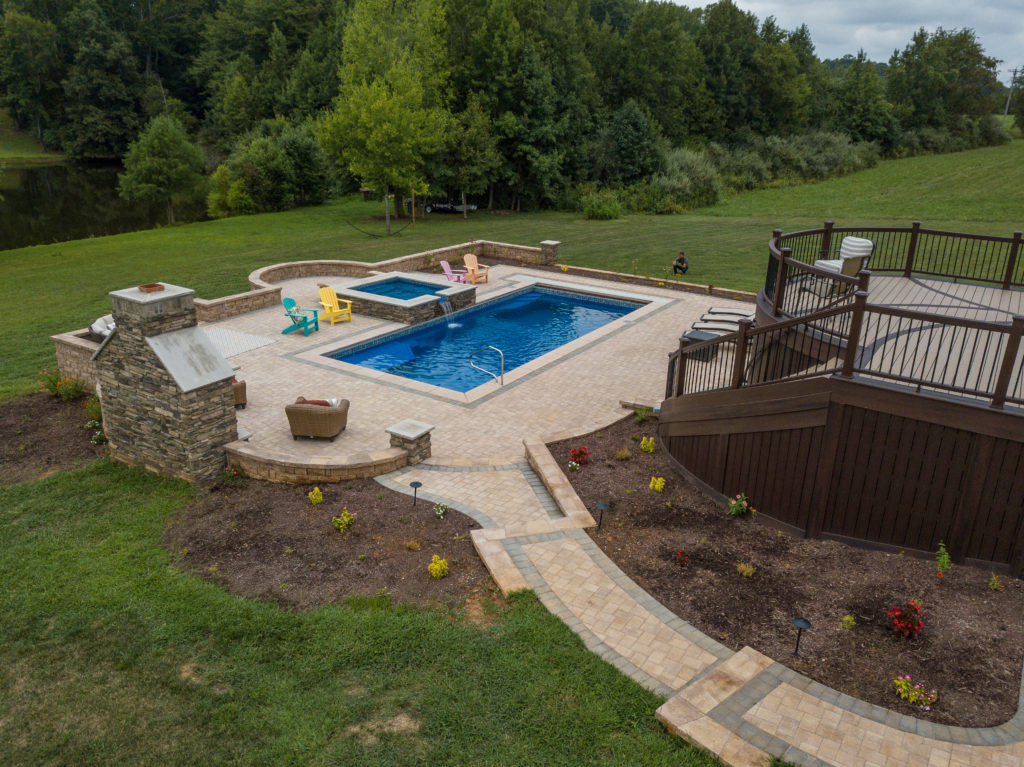 As with many other aspects of the job, the team at Oak Valley came up with a creative, customized solution, a set of hand-cut steps to match the deck staircase. "The deck landed about 18" higher than the pool, so we created a custom stone walk up to match the changes in elevation seamlessly without ruining the flow of the space," Marshall explains.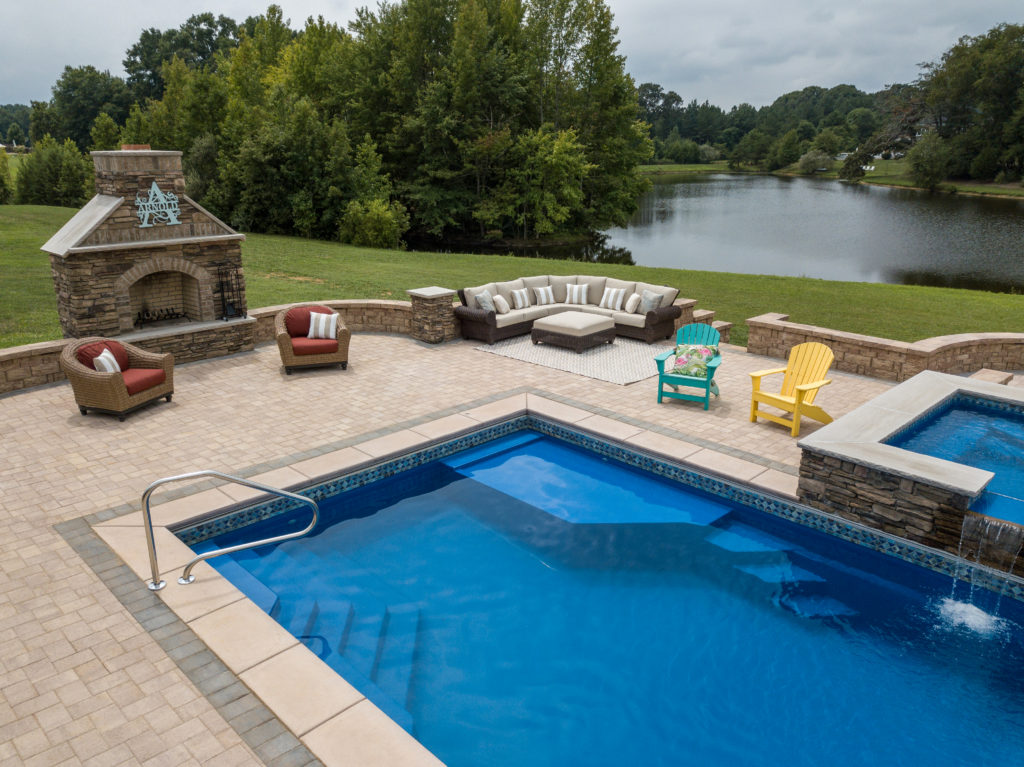 Besides a large, custom pool, the patio includes a number of other features, including a fireplace, elevated salon and stairway to the grass below. "We really specialize in customized, residential and engineered retaining walls. To address the grades in the yard, we elevated the patio around the pool to create seamless space, while leaving the yard feeling intact," Clay states.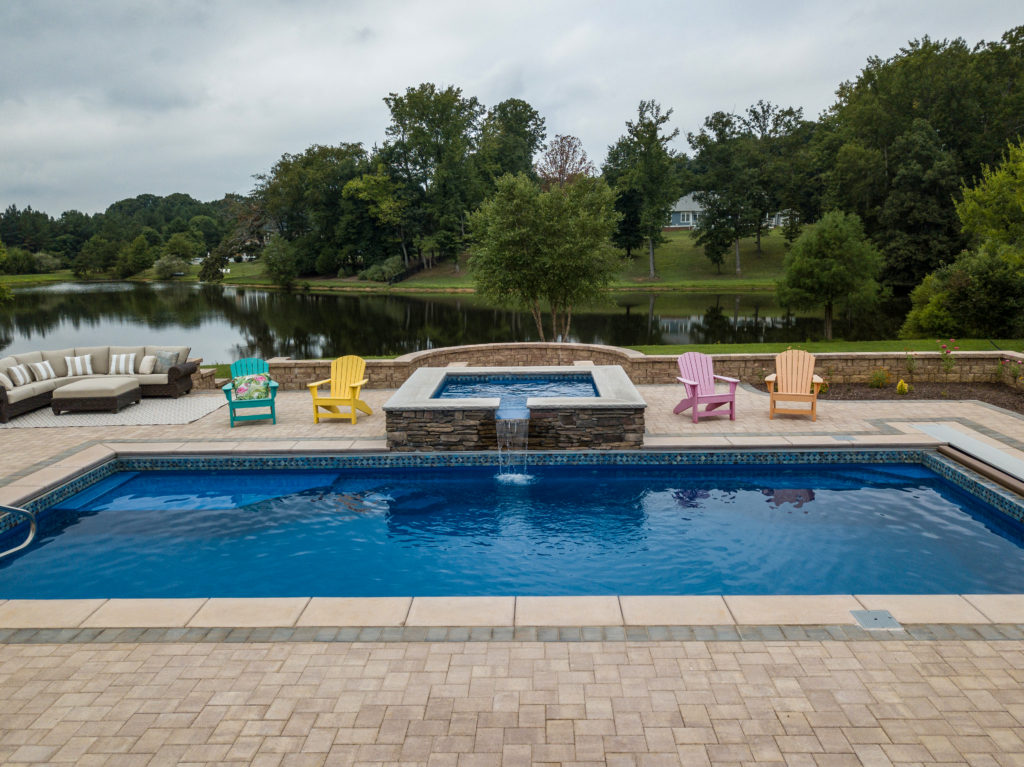 As the team installed the project, it focused on incorporating as many fine details as possible. A custom inlay encircles the pool and borders the walkway leading up to the driveway. In addition, they used custom caps to create a seating area around the elevated spa and used color-matched natural stone for the fireplace. To top it off, the patio was illuminated with integrated lighting, with wiring laced throughout the retaining and freestanding walls.
This winning project was completed using Highland Stone Retaining Wall, Highland Stone Freestanding Wall, CottageStone Chamfered and Highland Stone XL Caps.
Want to be a HARDSCAPE HERO? Submit your project here.
Follow us on Facebook and Instagram to see more beautiful photos from winning HARDSCAPE HERO jobs.