Congratulations to February's HARDSCAPE HERO winner, Trey Watford of Williams Landscape & Design, Inc. Trey has four years of professional hardscape experience, and he has been interested in landscaping and landscape design since he was a child.
"I've been into art and the outdoors ever since I was young. I loved doing art projects and cutting the neighbor's grass. When I found out I could combine these passions and do it for a living, I jumped on it."
Trey attended Virginia Tech, where he majored in Landscape Contracting with a focus on design-build. During his time there, he also became a Virginia Certified Horticulturist.
Now Trey works with clients to design beautiful hardscapes and patios. "I do everything from sales to designs. After that, one of our crews will go and actually execute the project. During the design phase, I'll use 3D rendering to help the client visualize it, and we'll make changes and adjust until they're satisfied," he says.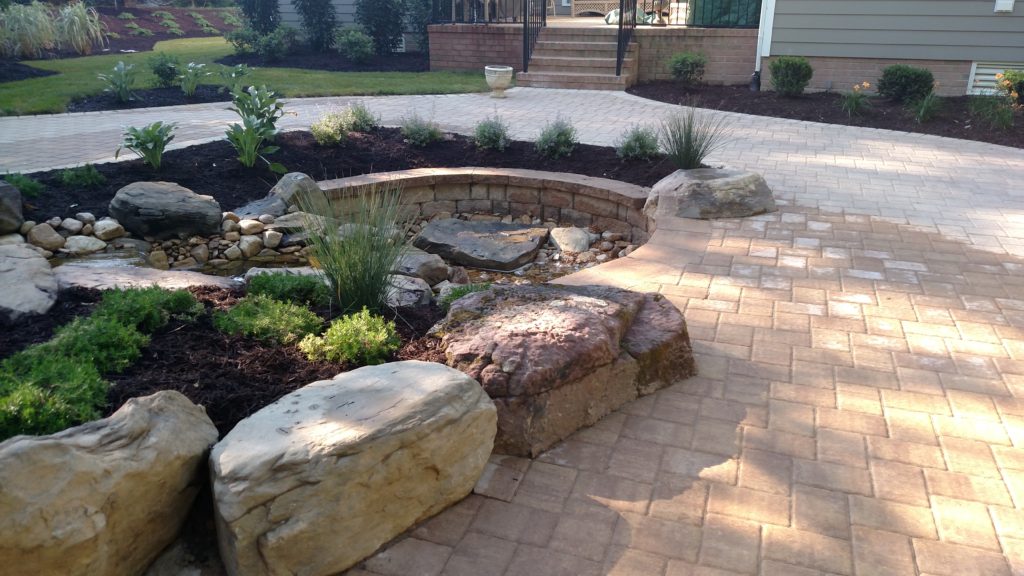 "I love seeing the progression of a project from start to finish. It feels great to utilize the full potential of a site and really create something amazing," says Trey.
His winning project is the perfect example of him of doing just that. When Trey was approached to work on the HARDSCAPE HERO winning project, the client's backyard was a boring, flat, grassy area. "They wanted something dynamic. They knew they wanted a water feature and a fire pit. So I worked off that and came up with the design we ultimately wound up installing," Trey says.
He goes on to say that "the biggest challenge was making the water feature visible from every window on the back of the house. It was also tough to add depth to a such a flat backyard."
Trey and his team overcame these obstacles by excavating the yard and utilizing the dirt to create a grade towards the back of the property. This allowed him to create more depth of field and a unique perspective for the water feature.
"I get a lot of my inspiration from nature. Every boulder in this project was hand selected to match the color of the pavers and the terrain of the water feature. My goal was to make it look like we built an Eagle Bay patio around a naturally occurring stream," says Trey.
Trey definitely hit the mark and wound up creating a beautifully integrated water feature. "The clients wanted an area that their grandchildren could play in. They were blown away when they saw the finished product," Trey says.
While Trey pulls his inspiration from nature and likes using naturally occurring elements in his projects, he says any prospective hardscape client should consider lighting. "A lot of people underestimate what lighting elements can add to a project. It goes a long way toward making the entire space more dynamic."
This project was completed using CottageStone Textured, Highland Stone Freestanding, and an Aspen Fire Pit Kit.
Want to be our next HARDSCAPE HERO? Submit your project here.