Every contractor knows the delicate balancing act of turning a customer's wish list into a workable design … but imagine the stakes when that customer is also your spouse! Scott Prunty of Virginia Beach's Solid Structures faced just that situation recently when he and his wife added a whole suite of outdoor living upgrades to their home.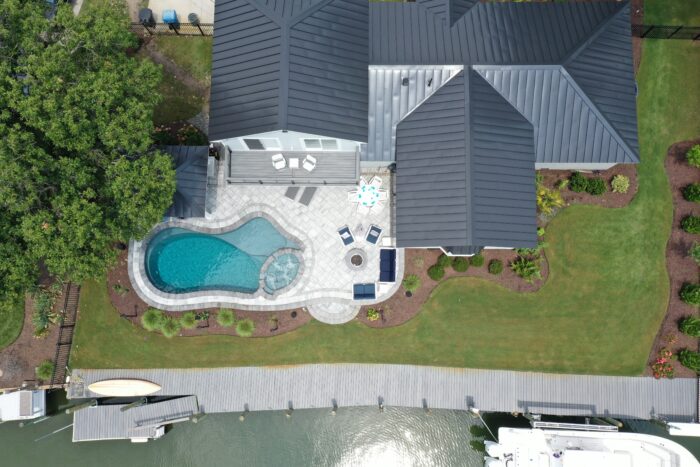 The design started out simple enough, a fairly basic patio and a pool. But Prunty's extensive knowledge of all the available bells and whistles soon had him pitching upgrades like a built-in sound system, gas tiki torches, radiant heat, remote-controlled firepit, and his favorite feature: a fully loaded outdoor kitchen. "I knew I wanted a nice outdoor kitchen" he says, adding "I wanted it covered so that I can hang out if it's raining." Luckily, his "client" was open to all of the ideas!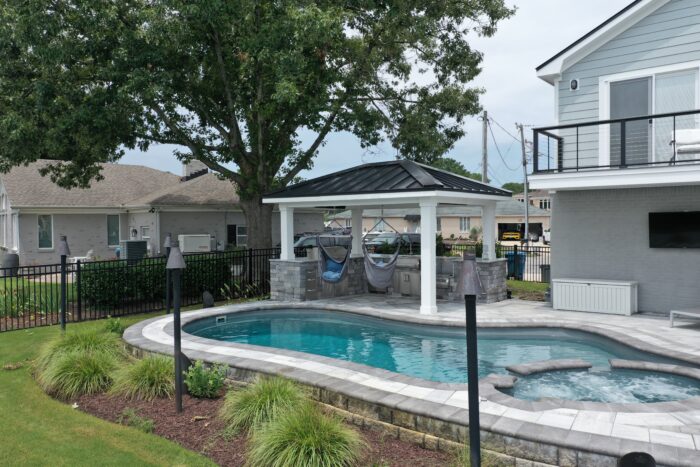 And that covered outdoor kitchen turned out to be a real showstopper. It centers around a wood pellet grill, and also features a standalone power burner set into a lower part of the counter, perfect for boiling an oversized seafood pot full of local blue crabs. The features continue with a sink, cooler, refrigerator, and one of Prunty's favorite unexpected upgrades: a paper towel cabinet! "I used to laugh at it because it's like $200 and all you do is you open a little thing and paper towels are there," he says, "but now I won't try to do a kitchen and not tell the client about it. It's the most useful thing."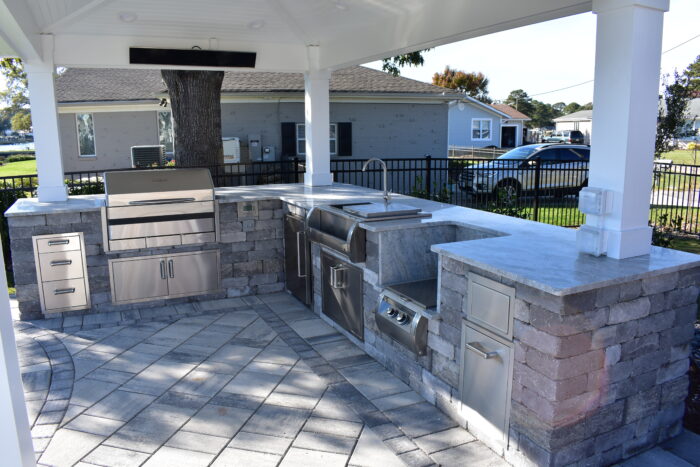 Though he may have gotten his way on a lot of the add-ons, it turns out that Prunty wasn't the only one with a wish list. "We had a one-story house at the time, and my wife said that we need more bedrooms" in order to make the layout work for them long-term. The thought of someday leaving behind his dream yard kicked his creativity into high gear. "So that turned into building a room over the garage and building a deck up there," he says, which added a nice elevated vantage point to soak in the waterfront views.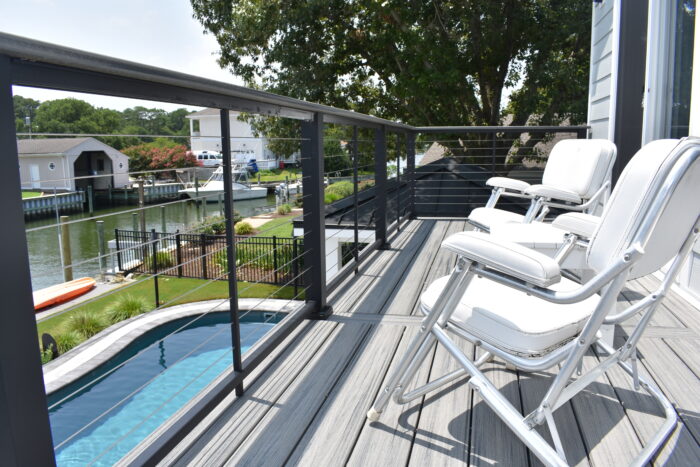 The Prunty home overlooks the Chesapeake Bay, which makes for gorgeous scenery but does add a level of complexity when it comes to getting building plans approved. "We had a lot of things to deal with like engineering and watershed approval," he says, "and that took probably eight months to get all approved. But then once we made it through, things were fairly simple."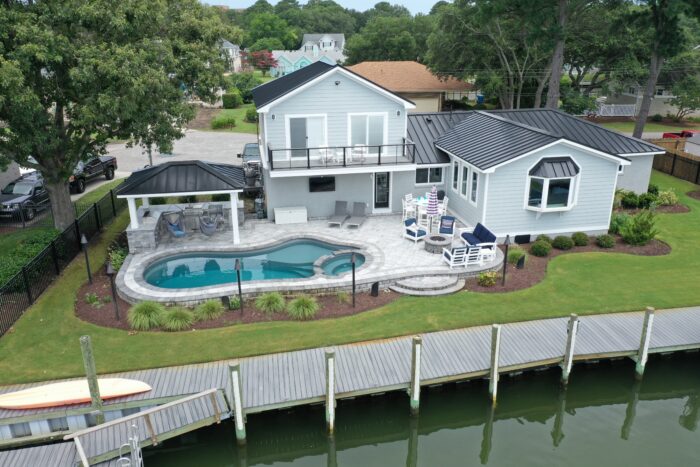 Now, with this "simple" build complete, there's nothing left for the homeowners to do but kick back and enjoy their new outdoor living space. And with this project marking the third Belgard Hardscape Hero win for Prunty's booming business, he's going to need a quiet place to relax more than ever.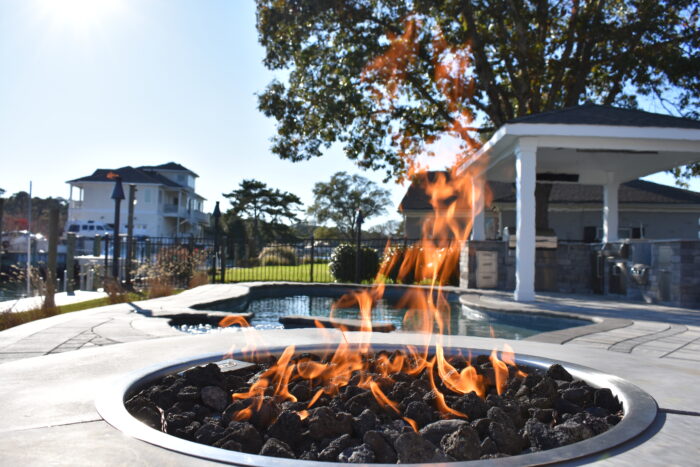 Want to be a Belgard Hardscape Hero? Submit your project here. Follow us on Facebook and Instagram to see more beautiful photos from Hardscape Hero winners.
The following Belgard products were used in this project: