Your team has completed an outstanding build – you're proud of a job well done, the homeowner is thrilled, the neighbors are envious. Your work speaks for itself, but Belgard's Contractor Club can give you an edge when it comes to speaking to those neighbors and converting them into new customers.
Our Homeowner Package, available exclusively – and free – to Belgard Contractor Club Members, is a fantastic perk of joining our preferred contractor program. The customized package lets your business thank a customer at the end of a build, and helps you expand your client base by reaching out to your best source of potential new business: those envious neighbors!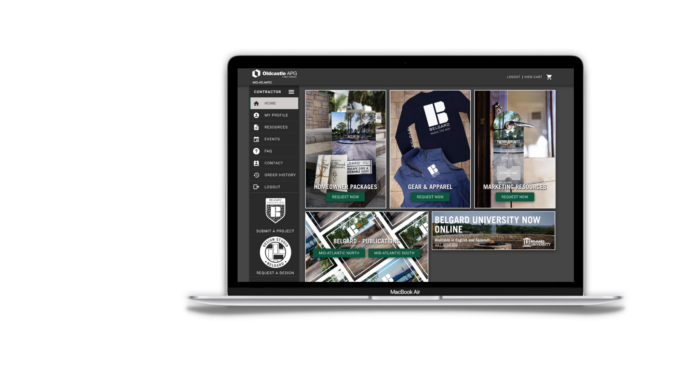 Matt Kwarta, Belgard Mid-Atlantic Regional Sales Manager, explains "I don't understand why a Contractor wouldn't use it. It's quick, it's easy, and it's free." On seeing a return in profit, he adds, "In the first year, we had a Contractor generate an extra $45k profit just on the postcards alone. That definitely makes a difference to the bottom line at the end of the year."
Make a simple request through your Belgard Contractor Club portal, and we'll send your recent customer a co-branded Homeowner Care & Maintenance package. The gift includes practical items like a seasonal paver care guide, but also a special item like wildflower seed packs. Your company's logo and contact information feature prominently on the merchandise to keep you top of mind for repeat business and word-of-mouth recommendations.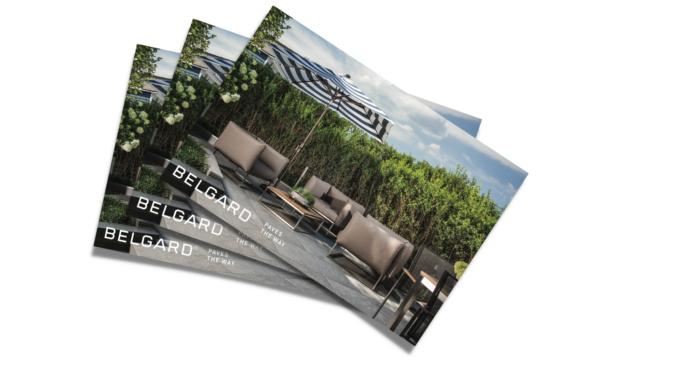 And to reach out to the neighbors who watched your entire build while dreaming of their own outdoor living upgrade? We'll put you in direct contact with all of them! Along with your Homeowner Package request through the portal, you also have the option to mail co-branded postcards to the homes surrounding your current customer's address. This service is completely free to members – you won't even pay for postage.
Once a Contractor Club member tries these program perks, they return again and again to take advantage of the free and effective advertising. There's no limit to how many you can send – one member has even sent out 100 Homeowner Packages this year alone.
In addition to these direct-to-homeowner offerings, Belgard Contractor Club also offers a wide selection of co-branded merchandise to help your company put forth a polished and professional image. Choose from marketing items like display banners, yard signs, door hangers, graph paper pads, etc., as well as our apparel collection that includes t-shirts, sweatshirts, raincoats, work gloves, and more. Co-branding ensures that both the Belgard logo and your company logo appear on every item, setting you up to look professional on the job site while also advertising your company.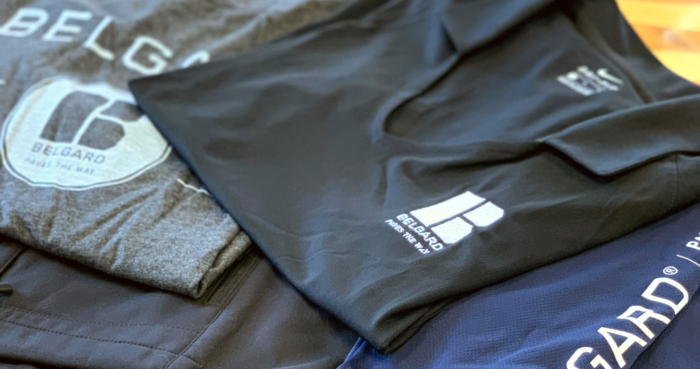 Members who have taken advantage of the program offerings become our best program ambassadors. Ryan Gwin, Business Development Advisor at Northern Virginia's MC Deck & Fence and Contractor Club member explains, "Marketing is expensive, so anything that helps your business get on its feet is helpful. Word-of-mouth advertising is free, but also sending homeowner packages and postcards to neighbors is a no-brainer."
Learn more about the Belgard Authorized Contractor Program, and how to become a member and start seeing the benefits of our Homeowner Package and co-branded merchandise perks.