Congratulations to July's Hardscape Hero Ellis Wiltshire, owner of Rock Creek Innovations. Ellis has been in the industry for 11 years, and specializes in creating natural looking hardscapes and outdoor spaces.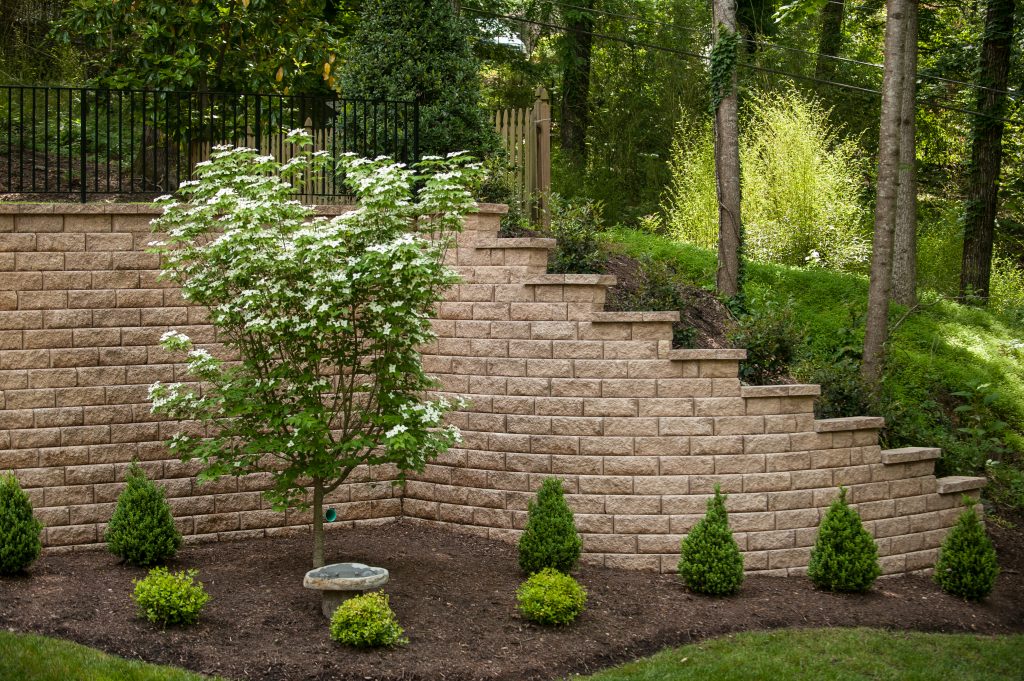 The winning project began with the challenge of tackling a large and complex space. The homeowner's backyard, driveway, recreational area and deck were all jammed into a sprawling and hard to negotiate space. Ellis' job was to create a useable area that was equal parts form and function. By using a large retaining wall, Ellis was able to level out the majority of the backyard, creating a large and functional space. He also worked with a designer to expand the deck, which led to the beautiful staircase being installed. This helped turn the backyard into a two tiered, open space. The staircase leads into a recreational area, and was built to replace railroad ties that had been dug into a steep hill.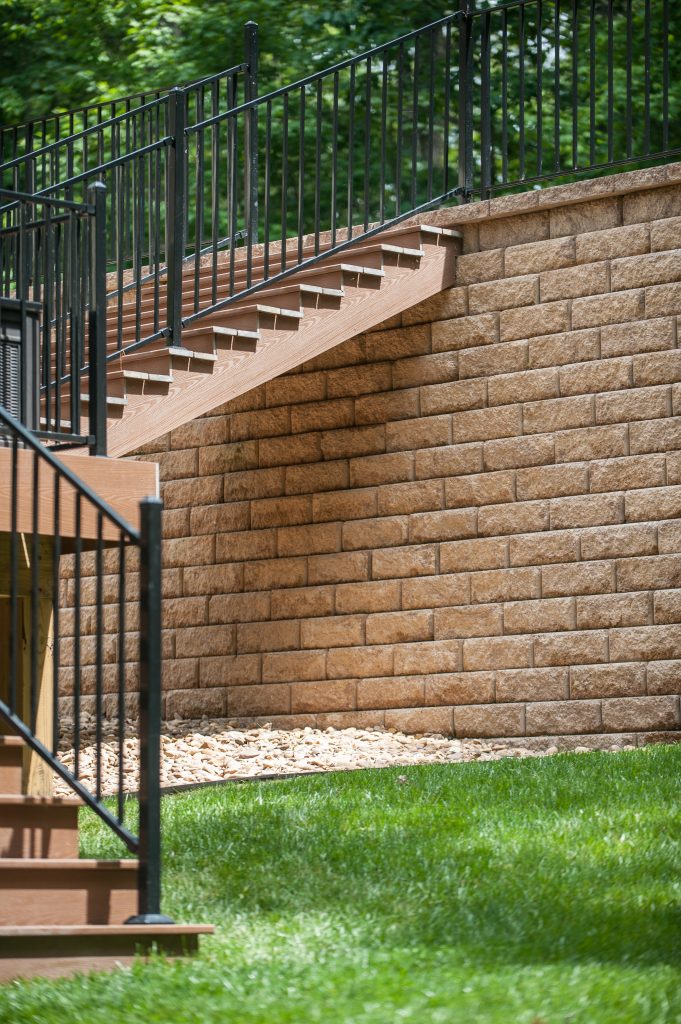 "The whole backyard is completely different," says Ellis. "The homeowner wanted useable space on the top and bottom, and we were able to get it done."
Ellis says he always focuses on "listening to what the client wants and showing them what will best suit their needs, and then working from there to come up with something extraordinary." His winning project shows that he's more than capable of transforming spaces. Because this project was so complex, Ellis also focused on keeping lines of communication open with the homeowner. "We tweaked a lot of the design to make it a more useable space. There was a tremendous amount of communication throughout. I was focused on gaining their trust."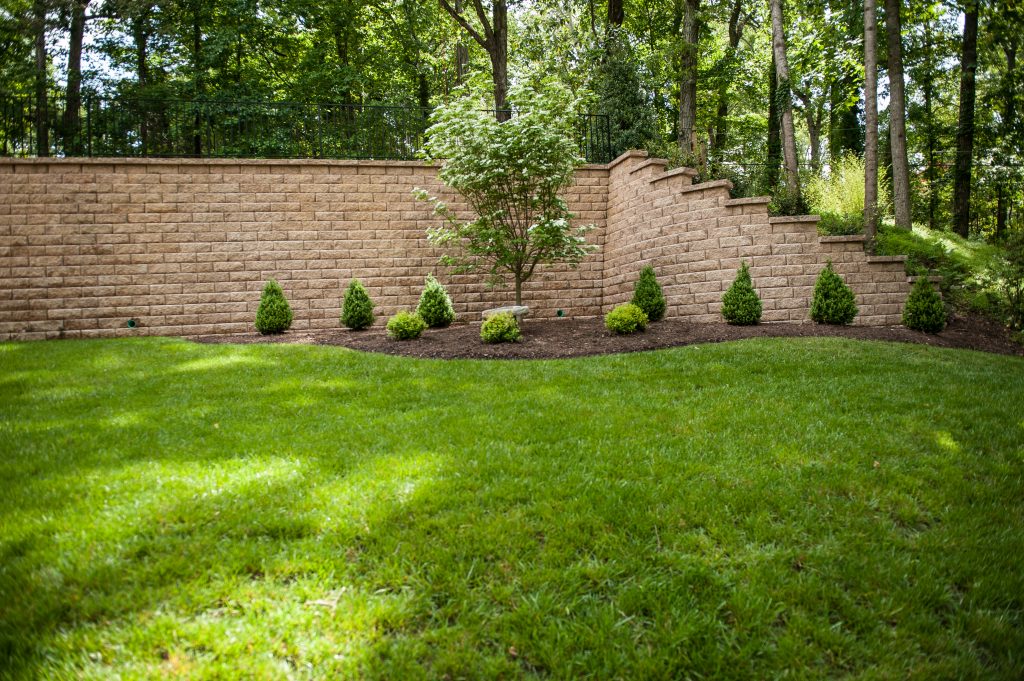 Ellis' focus on the customer's needs is something that is consistent in all of Rock Creek Innovation's projects. "We want to develop a relationship with our customers," says Ellis. Sometimes the hardscaping process can be stressful and messy. Wiltshire says he always focuses on reminding the customer that the temporary inconvenience will pay off in the end. "It may look rough right now, but next week, it'll look awesome." Ellis says he also makes it a priority to make sure that his crew presents themselves professionally, and works in a way that helps to keep the homeowner at ease.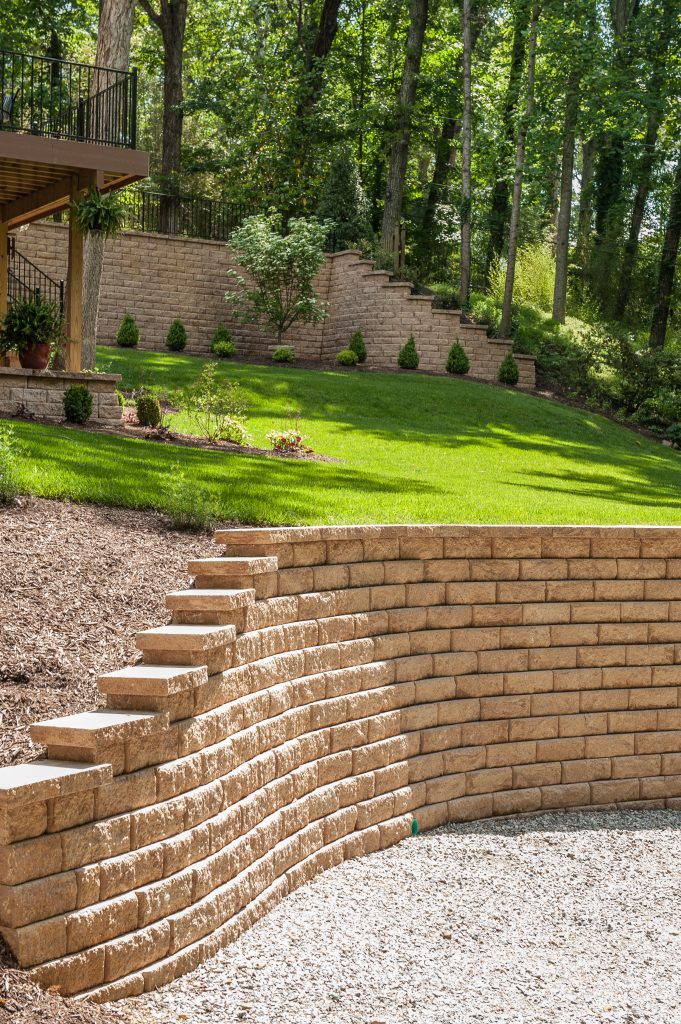 When asked what advice he'd give homeowners, Ellis says, "…have a plan, so that everyone is on the same page." The winning project is a perfect example of great planning. Ellis worked with the homeowners to maximize their space and improve the design before any work started, and the result is stunning. Not only did the project make the space more functional, it's also now a beautiful outdoor area. "We try to steer our customers to features that don't stand out." Says Ellis. By creating landscape features that blend with the natural terrain, Ellis' team is able to design gorgeous hardscapes that feel natural.
Want to be our next Hardscape Hero? Submit your project here.