Congratulations to November's Hardscape Heroes, Josh Goff and Chris Johannsen of Commonwealth Curb Appeal. The team are repeat winners, having won the competition in August. We spoke with Chris again about their latest winning project, a beautiful patio and fireplace installation.
The last time we spoke, Chris told us how much the entire Commonwealth Curb Appeal team loves grilling and cooking outside together. Even though it's getting chillier out, they're still at it. "It's pretty seasonal. The seasons reflect what we're cooking, so right now we're making a lot of Brunswick stew and smoking a lot of meat. A couple of us are hunters, I got a deer last week that we smoked. We're also smoking cheese and salmon. We love it."
Outdoor fireplaces are hot items right now and their latest winning project includes a new Eagle Bay Traditional Dublin Fireplace, along with two custom Woodboxes. "We custom built the Woodboxes to better fit the space," Chris says. The placement and design of the fireplace were challenging because the homeowner wanted to double it as a way to add a little more privacy to their patio.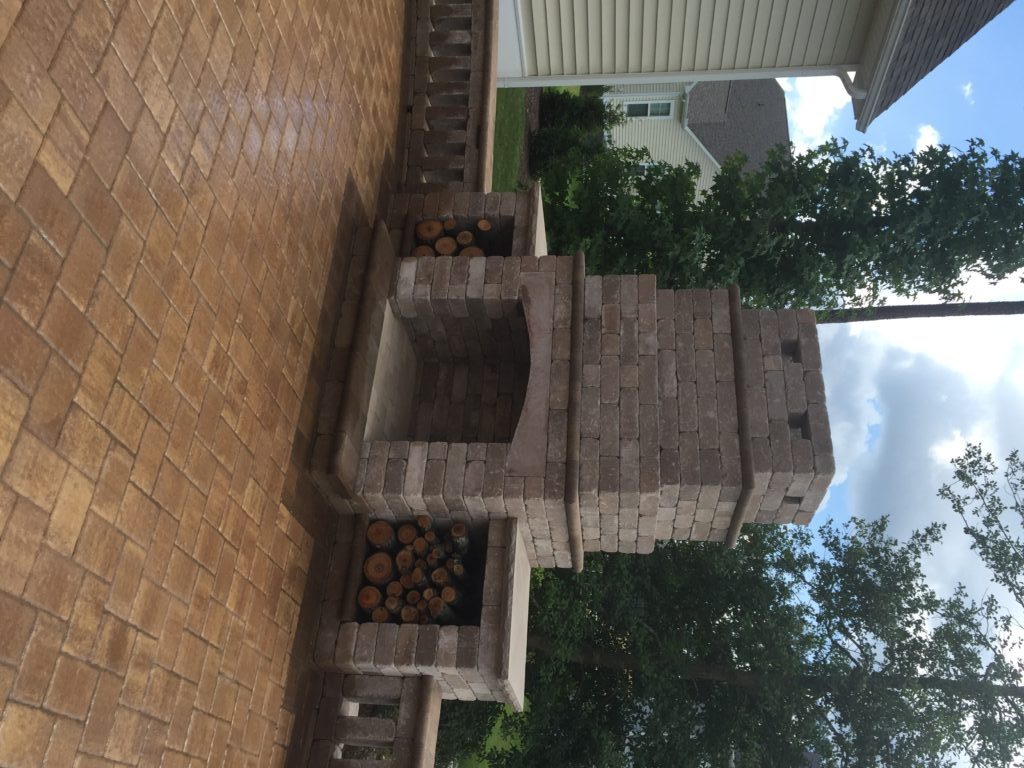 The homeowners chose a fireplace over a fire pit for several other reasons too, according to Chris. "They wanted the fireplace, not just for privacy, but to add a grandiose and beautiful centerpiece to their patio." More practically speaking, the family also benefits from the fireplace design. "Their son has asthma, so it was important that they had something that carried the smoke up and away from them when they spent time around the fireplace."
Because of Commonwealth Curb Appeal's unique approach to patio designs, the winning project spent a significant amount of time in the planning stages. In their August interview, we spoke about the 3D renderings they use to show clients exactly how their patios will look. This project was no different. Chris explains, "A lot of time truly figuring out what the client wanted, while also staying on budget."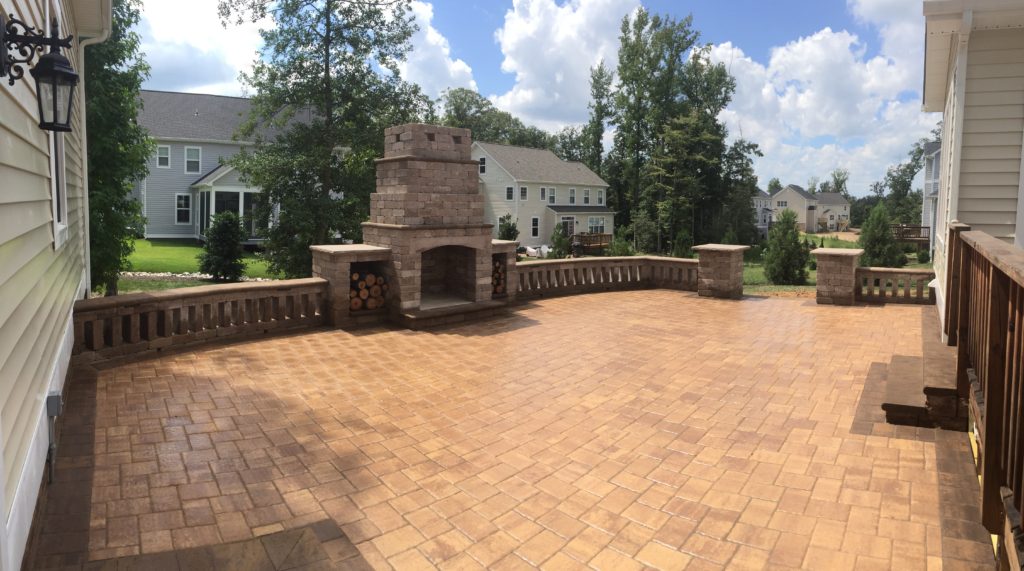 He continues, "while designing, we first sketched a rough idea and sprayed some lines in the yard, then we started the 3D rendering. I was in communication with the client the whole time and would send them drafts to make sure I was on the right track. In the end, we were able to show them the complete rendering with furniture and other items in place."
Chris says that the key to a successful patio project is to "know you have to be flexible and prepared to change. It'll help to enhance the total experience and make the finished design better."
It's clear that the client's open mind and Commonwealth Curb Appeal's expertise paid off in creating a beautiful patio.
Want to be our next Hardscape Hero? Submit your project here.