Congrats to August's HARDSCAPE HERO winner, Josh Franklin of Deckscapes of Virginia LLC, located in Catharpin, Virginia. Josh has been in the hardscaping industry for 6 years and is originally from Tappahannock, Virginia. When he's not designing beautiful outdoor living spaces, he spends his time hunting and fishing. "My whole family gets together after I harvest a deer or catch some rockfish. We'll grill out and spend time together," he says.
Josh's winning project turned a nearly unusable backyard into a beautiful pool and patio combo. The Deckscapes of Virginia, LLC team was faced with a dated and decrepit deck and a large swath of poured concrete around the pool. As well, the backyard is positioned in a natural gully, causing all the surrounding yards to drain into it, leaving the homeowners with a swampy mess.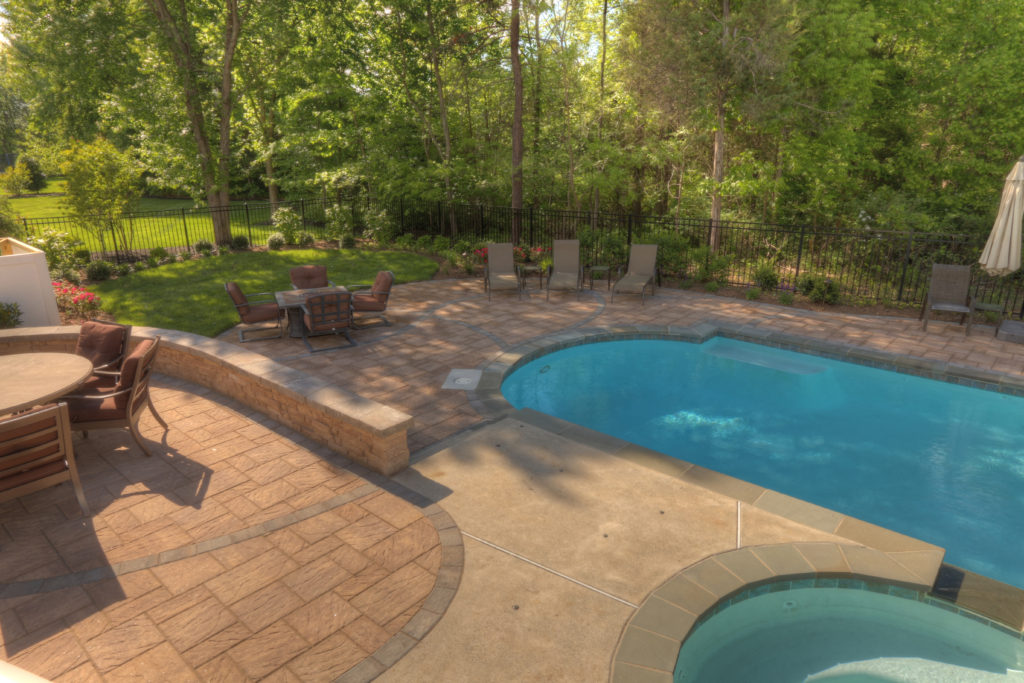 "When we installed the patio, a big focus was capturing all of the drainage and getting it off the property. To do that, we installed 500 linear feet of drainage pipe and 3 catch basins. We also swelled some of the land around the lawn to create natural run off," Josh explains.
While negotiating the drainage problem was a huge issue, Josh's team also had to cut out the concrete around the pool and refurbish the existing deck.
"Our goal from the start was to give the homeowners a space that they'd be happy with. To do that, we had to completely change the usage and flow of the area," he says.
Rather than fully remove the concrete, Josh decided to integrate it into the design at certain points, like the landing around the smaller pool. The team then installed Chatham Natural and CottageStone around the remaining pool area to create a more durable pool deck and beautify the space.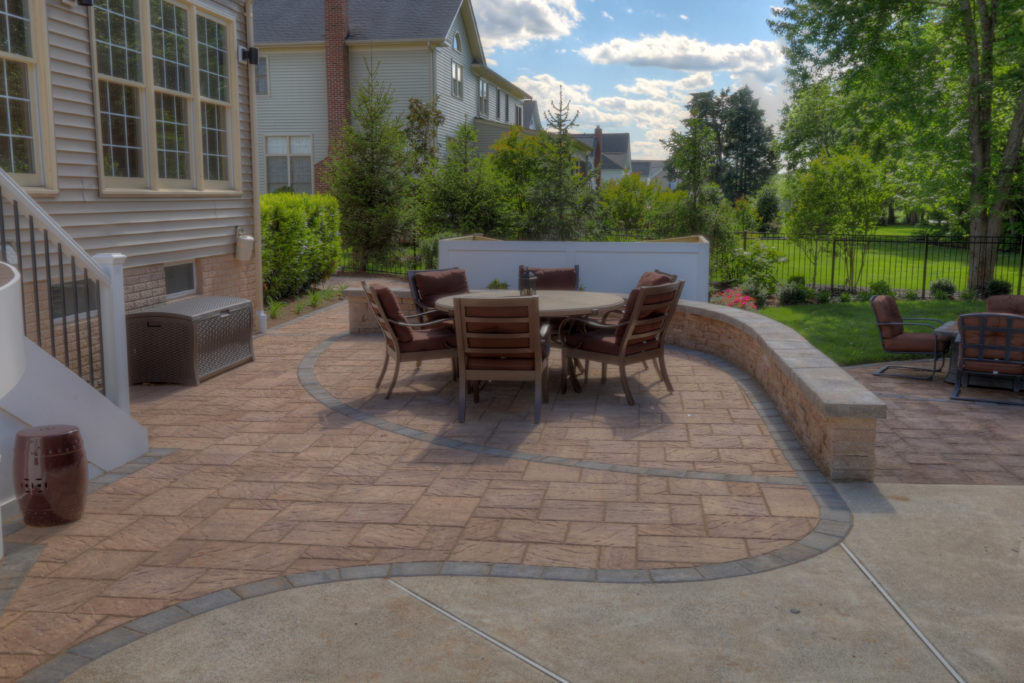 "I love to create color combinations and work with different materials," Josh says. "On this project, I was able to introduce some great looking borders and decorative inlays to break up the existing infrastructure and make the patio look even better."
After the patio was installed, the team turned the existing deck into a raised patio to better suit the new design and installed a new fence. The result was a functional and beautiful patio and pool area.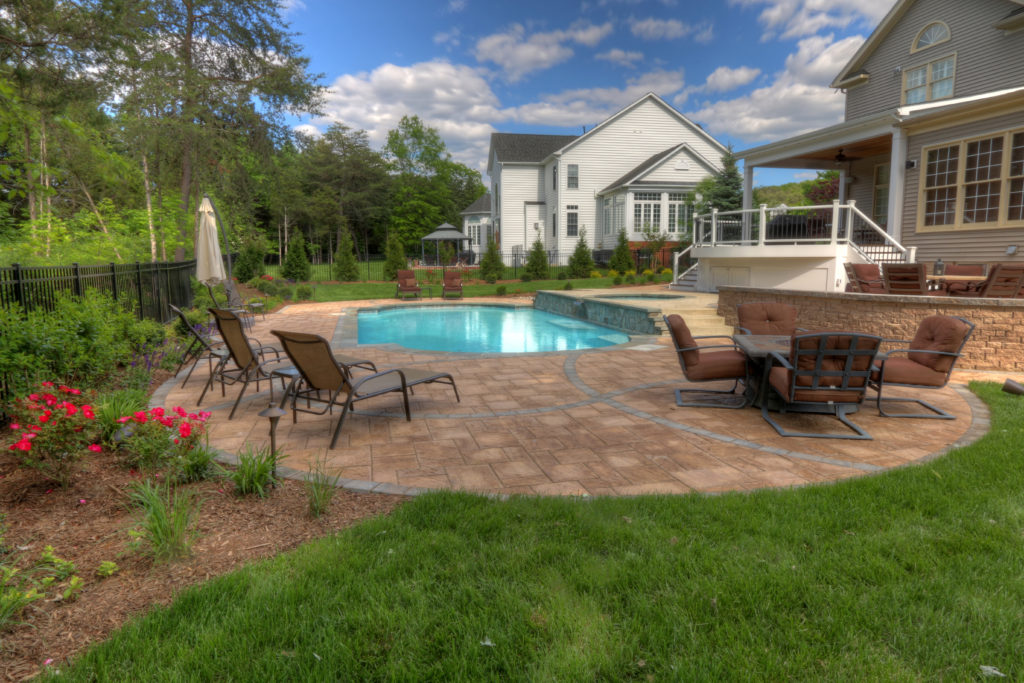 "I work directly with the customer during the design phase. We use 3D modeling to show clients what their new patio will look like. It adds so much depth and understanding to the process and really helps us work to fulfill their vision," Josh says.
The project was completed using Chatham Natural, CottageStone and Highland Stone.
Want to be our next HARDSCAPE HERO? Submit your project today.