If you believe the adage "do what you love and you'll never work a day in your life," then Ellis Wiltshire of Richmond-based Rock Creek Innovations may be the hardest non-worker in the hardscape business.
"I love this industry," says Wiltshire, because "we have the opportunity to create all sorts of outdoor living spaces." But he's not just in it to make pretty backyards; he wants to create gorgeous but extremely functional spaces that enable his homeowners to spend quality outdoor time with friends and family.
---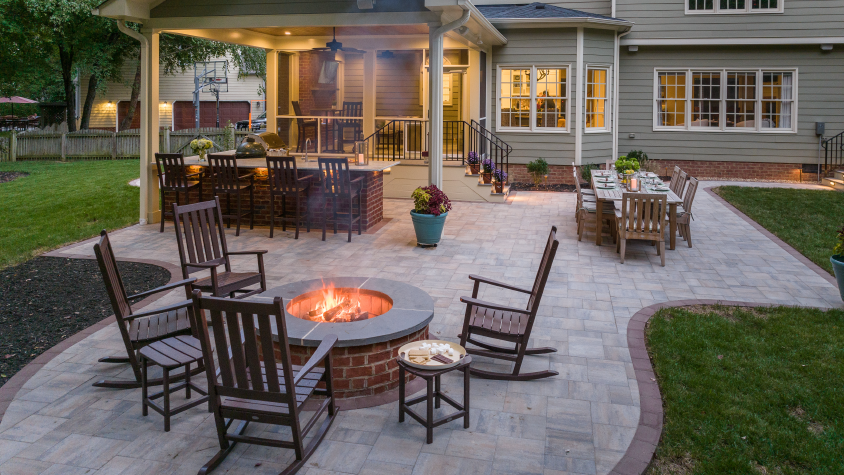 ---
"My favorite projects are when form and function really meet," he says. "Whether it's a smaller job or larger, bringing everything together in a beautiful way that is still highly functional is really satisfying."
And it's not unusual for the design to evolve as Wiltshire gets to know the homeowner, along with their likes and their intended use for the space. "Truly listening to what your customer wants is extremely important," says Wiltshire. "We have clients that come to us with designs from other companies and once we start talking – and really listening – we find that they wanted something different."
---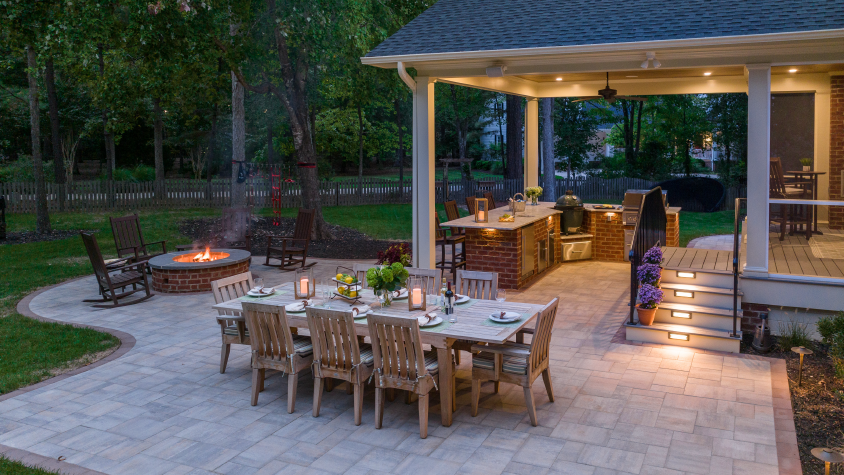 ---
For instance, this project – Wiltshire's fifth Hardscape Hero win – in which he guided his clients through the design process to help them achieve a finished space beyond their initial thoughts, and their wildest dreams.
"The homeowners wanted a space for entertaining that included a screened-in porch," he says. "Our solution gave them a beautiful patio area that also included a covered kitchen, so they could continue to enjoy even more of their outdoor space on a rainy day."
---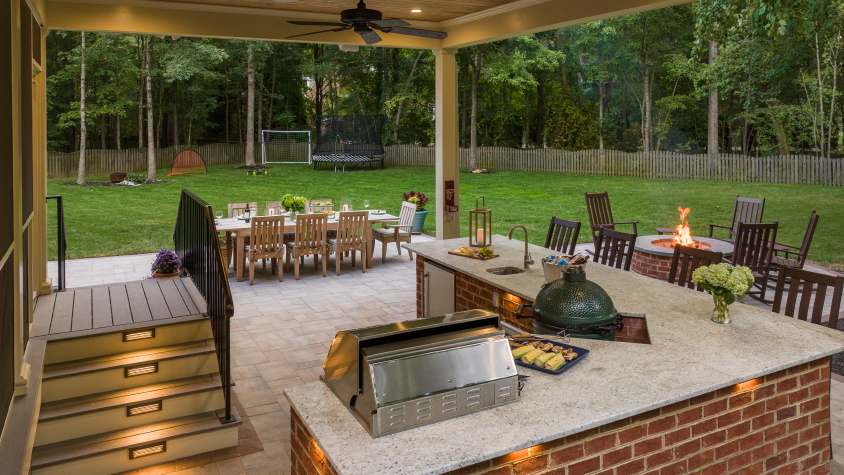 ---
The build also includes a curved patio made from a mix of sizes and colors of Belgard's Dimenions pavers, along with two fire features and the full outdoor kitchen – complete with a built-in grill and Big Green Egg. "I like that we were able to create multiple 'rooms' within their outdoor space" says Wiltshire. "Everything came together really nicely."
A cohesive space is a natural result from a cohesive team like the crew at Rock Creek. "We are a smaller crew, but very tight-knit," says Wiltshire. "We really focus on creating a positive culture, taking the company's core values of 'Passion, Professionalism and Precision' to heart."
---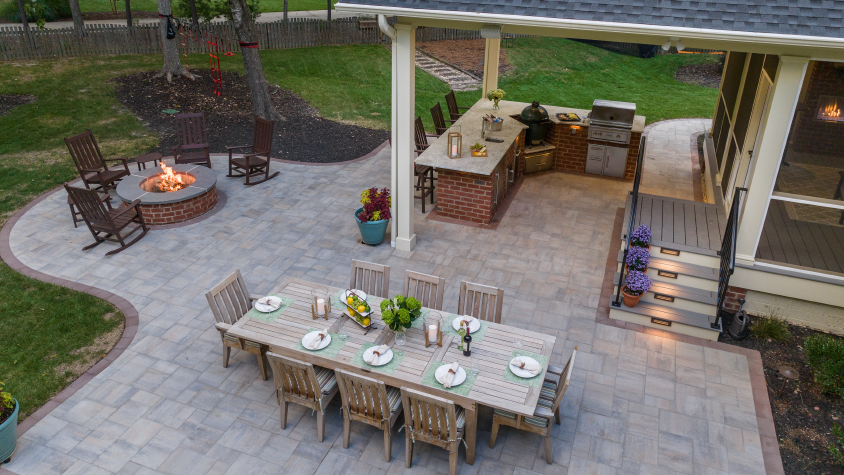 ---
And that passion for hardscaping is what will continue to keep Wiltshire and his team at the top of the business in central Virginia – all while feeling like they're not even doing a day's work.
Want to be a Belgard Hardscape Hero? Submit your project here. Follow us on Facebook and Instagram to see more beautiful photos from Hardscape Hero winners.
The following Belgard products were used in this project:
Dimensions 12 (Jefferson Color)
Dimensions 6 (Chocolate Color)