The team at Commonwealth Curb Appeal has a long history of creating beautiful, creative and HARDSCAPE HERO–winning projects. Their latest project also clinches their fifth HARDSCAPE HERO title, making them the current leader in winning projects. With their latest major installation, they've adapted and built on plans provided by the original contractor.
"The project wound up taking a while to complete because of the design time. The homeowners got a design from another firm, originally. It was a good design and we tried to make it work, but as we dug into it, we realized that it didn't really fulfill the homeowner's needs," explains Chris Johannsen.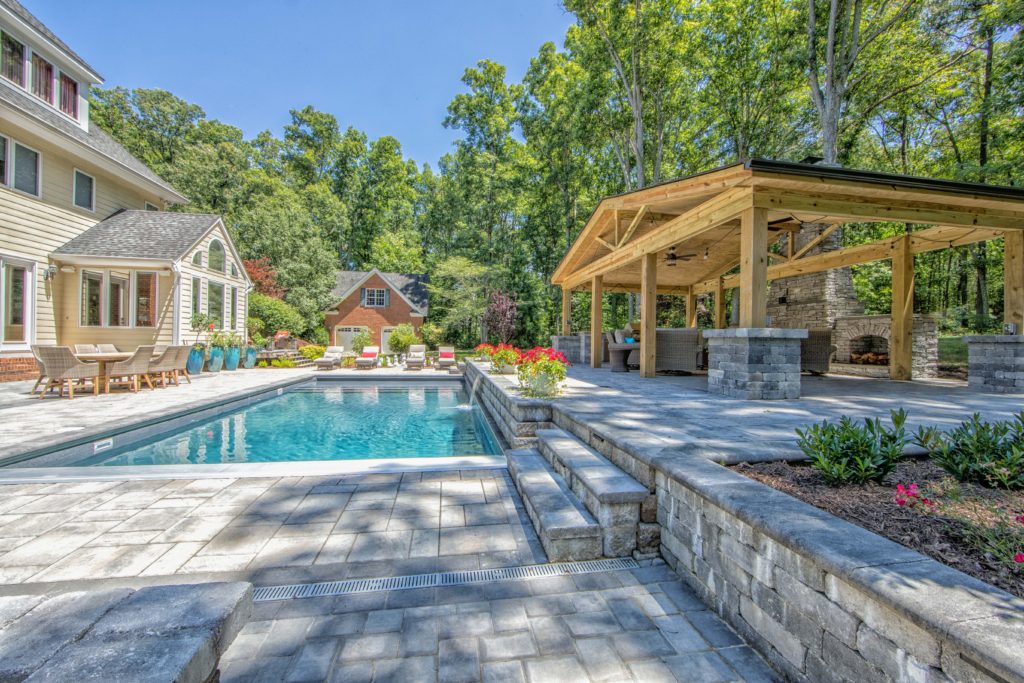 Johannsen and the team at Commonwealth Curb Appeal worked with the homeowners to create a new design, including more custom features.
"We wanted the patio to flow from feature to feature. We wound up installing an outdoor kitchen, fireplace, pool, the custom chessboard, seating areas and the pavilion," says Johannsen.
The chessboard, in particular, is a great example of how Johannsen works with his clients to deliver on their vision.
"The homeowners had seen something like it and wanted to try it, but we didn't have much of an idea as to how to actually do it. After some research, we decided to use the Chatham Natural pavers in two colors to create the board. We pulled all of the 13×13 pieces for the board itself and used the rest of the kits ad bordering materials. It came out great," Johannsen says.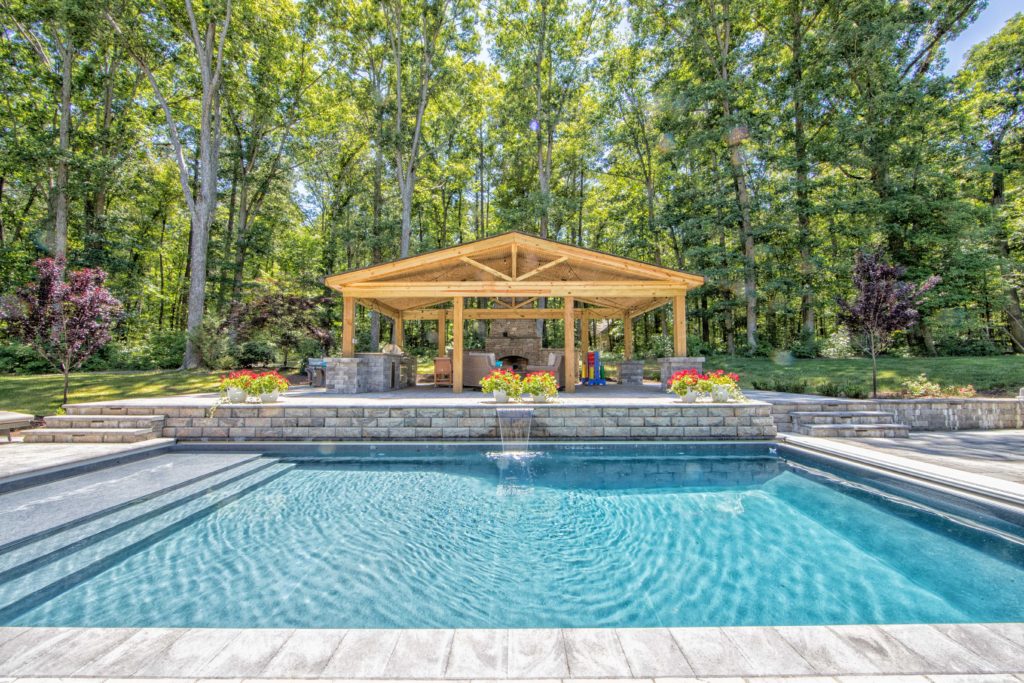 The chessboard wasn't the only challenge faced when installing the patio; the backyard also turned up some serious drainage issues.
"The house and patio are in the bottom of a culvert, so everything drains into the house and the patio. Because of that, the backyard was all but unusable until the patio was installed," explains Johannsen.
They tackled the problem in several ways. First, they included in the area under the pavilion a cleverly hidden retaining wall that helps to divert stormwater to several French drains around the patio. Second, they made the fireplace itself almost 30 feet tall, so it acts as a large diversion point. Finally, the team also graded the patio away from the house, so the run-off is focused into the French drains.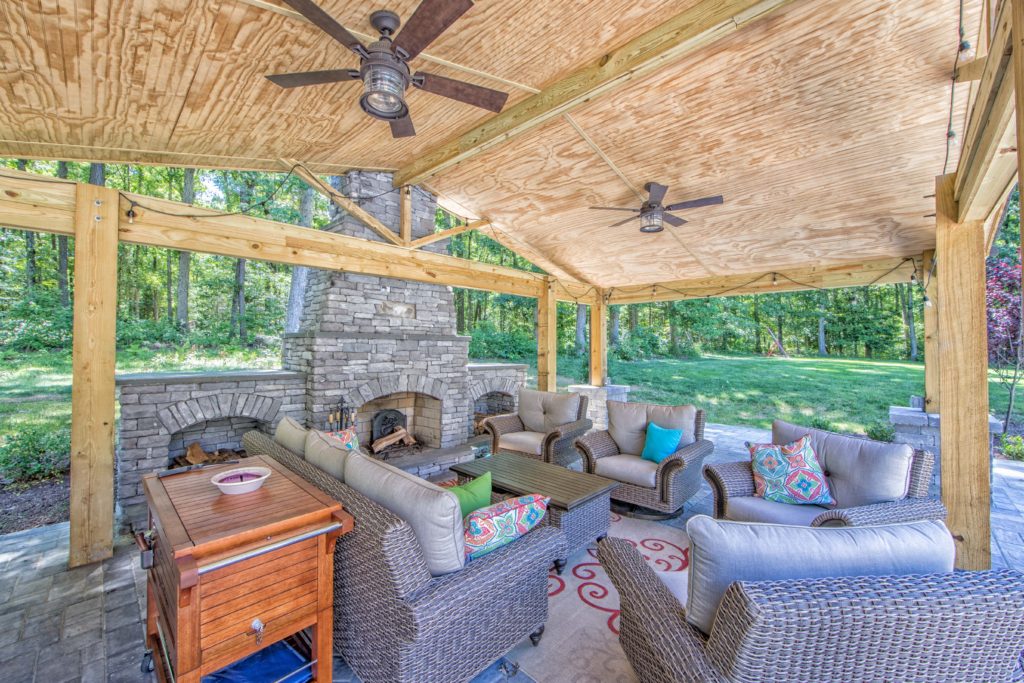 Beauty and function often collide in HARDSCAPE HERO projects and this winning project is no different. Johannsen and his team did an amazing job of creating a functional space full of features.
"We're happy to have been a part of such a unique project. The ingenuity of the chessboard is incredible; we love seeing contractors finding new and creative ways to use our products," says Matt Kwarta, Director of Marketing for Eagle Bay Pavers.
The winning project was completed using Chatham Natural, Dublin Freestanding, Highland Freestanding and Retaining Walls.
Want to be a HARDSCAPE HERO? Submit your project here. Follow us on Facebook and Instagram to see more beautiful photos from winning HARDSCAPE HERO jobs.