Flowers are being used more and more often to complement flavors in foods and cocktails while adding aesthetic beauty. Capture the sights and smells of spring in a uniquely floral cocktail with one of these clever recipes.
Sakura Martini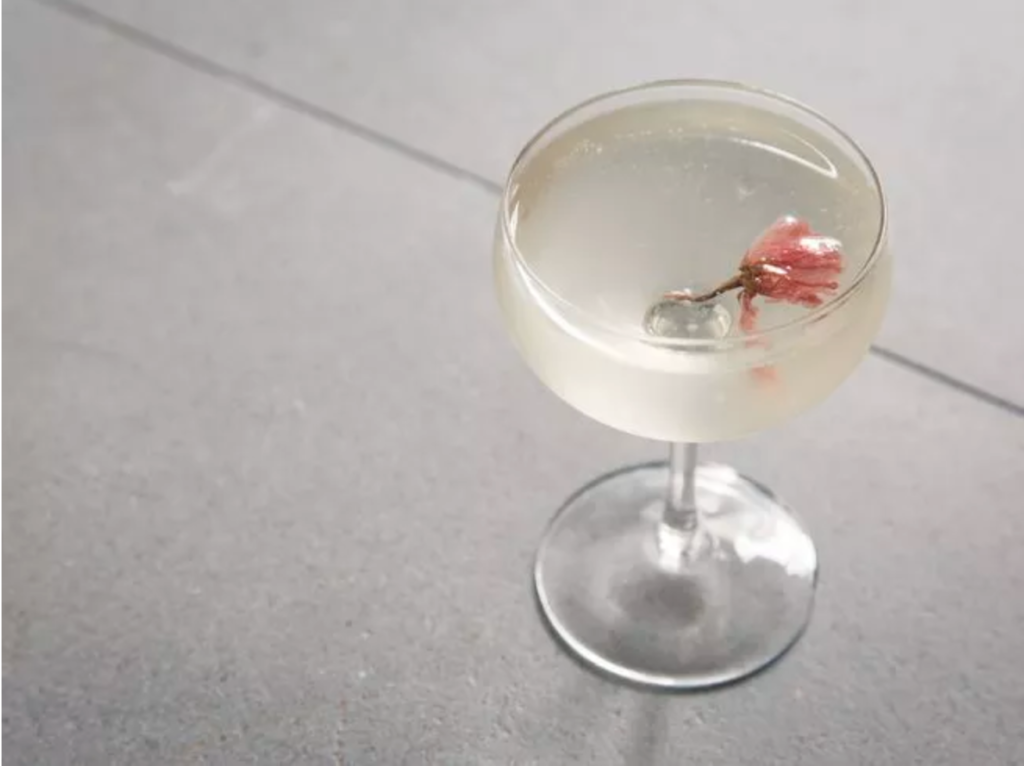 Photo: Saveur
Created by Tokyo native Kenta Goto of Bar Goto, this inventive cocktail combines salted cherry blossoms, gin, and oak-aged sake to create a spring bloom all its own.
What You Need:
Salted cherry blossoms, to garnish
5 oz. sake
1 oz. gin
1⁄4 tsp. maraschino liqueur
What to Do:
In a small bowl, soak some cherry blossoms in hot water for 10 minutes. Pour the blossoms through a fine sieve, and rinse in cold water. Drain and dry thoroughly with paper towels.
In a cocktail shaker filled with ice, stir the sake with the gin and maraschino liqueur. Strain into a cocktail glass, and garnish with cherry blossom before serving.
Elderflower Mojito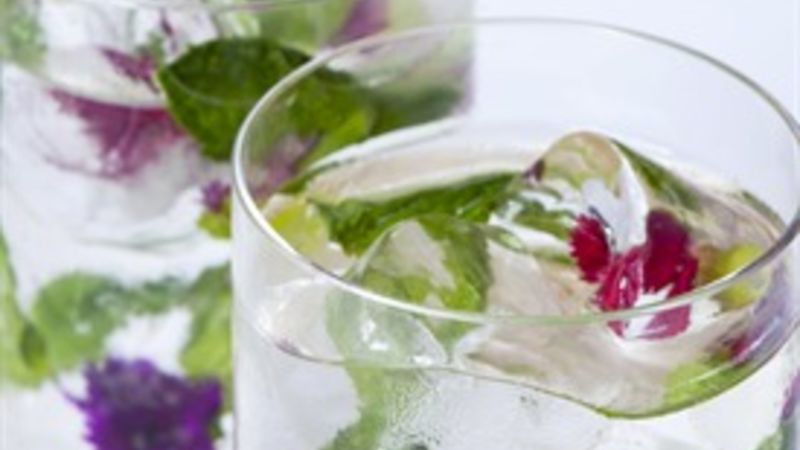 Born in Havana, Cuba, in the 1500s, the mojito is a traditional warm weather drink. This lovely recipe from Tbsp. takes the tropical cocktail to the next level with the herbal, musky notes of elderflower.
What You Need:
1 oz. white rum
Fresh mint leaves
1 oz. elderflower liqueur
5 oz. fresh lime juice
5 oz. simple syrup
What to Do:
Combine rum and mint leaves in mixing glass and crush mint lightly.
Add elderflower liqueur, lime juice, and simple syrup.
Lavender Vanilla Bourbon Cocktail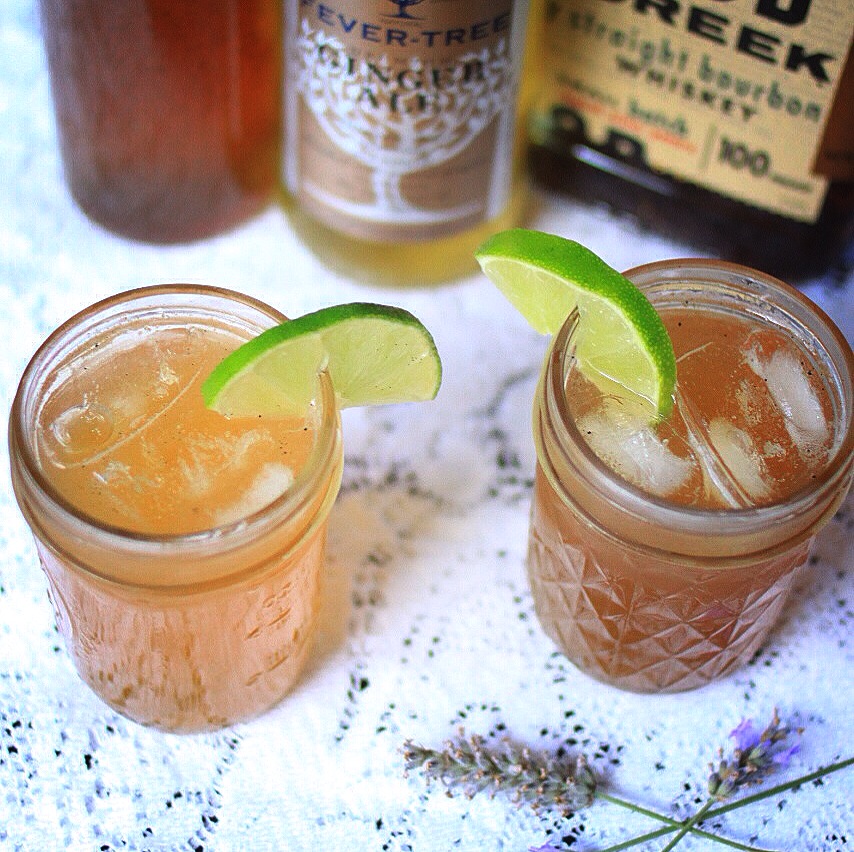 Photo: Forbidden Rice
Mellow and fragrant, lavender has been showing up more frequently in cocktails and cooking over the last few years. This cocktail from Forbidden Rice Blog combines the light, sweet flavor of lavender simple syrup with the leathery and mahogany notes of good bourbon.
What You Need:
For the honey lavender and vanilla simple syrup:
For the cocktail:
1 oz. of the above simple syrup
2-3 ounces of good-quality bourbon (such as Knob Creek)
Half a lime, squeezed
4 oz. ginger ale
Ice and slice of lime for serving
What to Do:
In a small pot, combine the water, honey, and sugar.
Stir over medium-high heat until the honey and sugar completely dissolve.
Add the vanilla bean (both the scraped insides and the pod) and lavender, stirring to submerge them in the liquid.
Bring to a low boil for 10-15 minutes and then cover and remove from heat.
Cool to room temperature.
Strain the syrup, removing the vanilla pod and the lavender.
Keep refrigerated in a covered bottle for up to a week.
Fill a highball glass with ice. Add the simple syrup, bourbon, lime juice, and ginger ale. Stir until well combined. Add a slice of lime for garnish.
WILD BERRY & VIOLET SORBET À LA CHAMPAGNE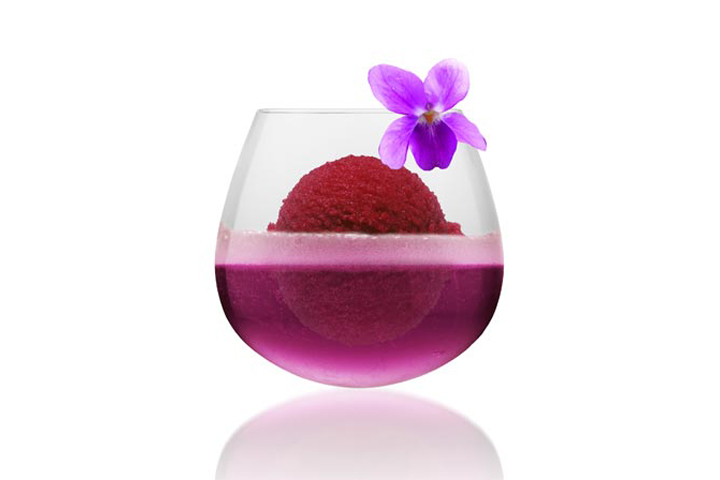 Photo: The Bitter Truth
Champagne, sorbet, and a violet-based liqueur—nothing seems more spring-inspired than this chilly and bubbly treat from the makers of The Bitter Truth. You can make your own sorbet as described below or use store bought to top this cocktail off while relying on the violet liqueur to add bright floral notes.
What You Need:
10 oz. mixed berries (raspberries, blueberries, blackberries, strawberries, red currants)
5 oz. Bitter Truth Violet Liqueur
.75 oz. lemon juice
1 oz. sugar
Champagne
What to Do:
Puree all ingredients except champagne.
Strain and freeze.
Add a large scoop of sorbet to a glass.
Fill remainder of glass with champagne.
These cocktails are the perfect way to add the flavors of spring to your next cookout or backyard bash. Visit the Eagle Bay blog for more great grilling tips and recipes.