The McShin Foundation Lays the Groundwork for Recovery
---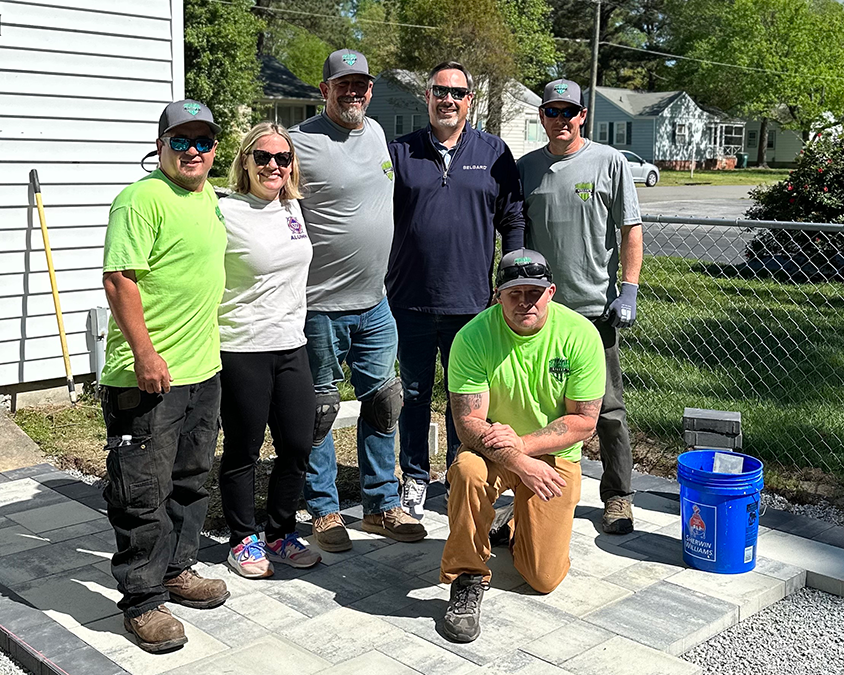 ---
At Belgard Mid-Atlantic, we believe that everyone deserves a little piece of outdoor heaven. That's why we implemented our Paves the Good program to find philanthropic and charity projects and share the patio love. The premise is simple: the contractor submits a job and agrees to donate labor, and we donate materials so the job gets done virtually free of charge. We recently partnered with Liller's Lawn Care, LLC to build the McShin Foundation a beautiful patio for their families. 
Since 2004, the McShin Foundation has helped people in the Richmond community fight Substance Use Disorder through recovery programs, sober housing, drug and alcohol detox and educational programs. This particular project took place at Destiny Home, a women's recovery house where pregnant women and women with one child can live while they begin their recovery process. 
"We want to build an environment for these women to not just live, but also to recover in and be the moms they were meant to be" says Honesty Liller, CEO of the McShin Foundation. An alumna of the program herself, Honesty understands firsthand how important it is to have places like this to help those in recovery. "We all can change in a positive way. I've done it, and so have thousands of others that have come through McShin." 
In order to provide these services to women for free, McShin relies on the kindness of others in the form of donations and corporate sponsorships. That's why we were so excited when Liller's Lawn Care approached us to help create an outdoor sanctuary for the women living in the recovery home. McShin is dedicated to fighting the stigma surrounding addiction and those who suffer from Substance Use Disorder. "We're super cool people, we just need a little help," says Honesty, who has been drug and alcohol-free since 2007. 
"We're literally raising the future generation, we want to create an environment that's healthy, safe, loving and caring for them." McShin is determined to keep the next generation from falling into drug and alcohol addiction, which is why it's so important to get involved in local organizations and help maintain that safe environment for young people today. 
At Belgard Mid-Atlantic we know it takes a village, and we are passionate about giving back to our local community. If you want to get involved or you have an idea for your own Paves the Good project, click the link below or speak with your sales rep to submit your job.